Denzel Washington Was Drawn To The Equalizer 2 As The Script Was Closer To His Heart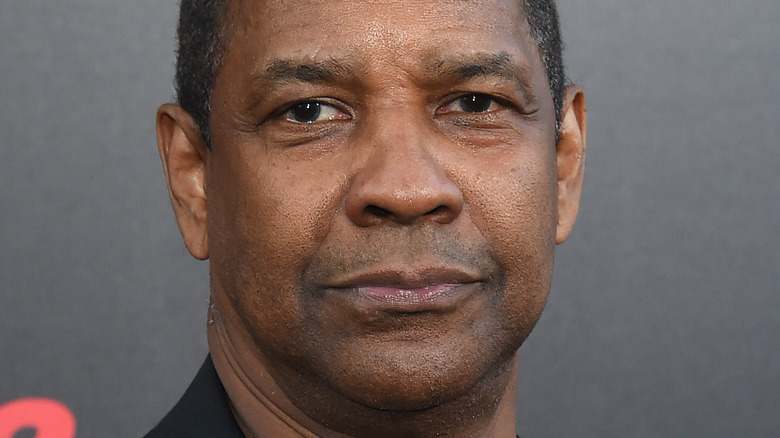 DFree/Shutterstock
As one of the most venerated and decorated actors of his generation, Denzel Washington has worked with a slate of equally impressive directors, including Spike Lee, Jonathan Demme, and Ridley Scott. On top of that, one of the most fruitful collaborations of Washington's career has been between him and director Antoine Fuqua, whose recent work includes "The Guilty" and "The Magnificent Seven." The pair first teamed up for 2001's "Training Day," which netted Washington an Academy Award for best actor in a leading role.
In 2014, Fuqua and Washington reunited for their "Training Day" follow-up, "The Equalizer." Loosely based on the '80s TV series of the same name, "The Equalizer" follows retired intelligence officer-turned-vigilante Robert McCall. Four years later, Fuqua and Washington once again joined forces for "The Equalizer 2" — Washington's first-ever sequel. "Most of the time, I die in the movies," he once quipped (via HotCorn). Here's why Washington was drawn to "The Equalizer 2."
Washington appreciated the script's heartfelt themes and relationship dynamics
For Denzel Washington, his decision to finally appear in a sequel came down to the strength of the script. "[Screenwriter] Richard [Wenk] surprised me," the actor admitted (via HotCorn). "First of all, the success of the first film said to all of us on the producing team that the audience wanted to see another one." According to the actor, his exchange with the studio went as follows: "They said, 'Would you?' I said, 'I don't know. When you write it, I'll read it.'" The script's heartfelt themes, as well as the dynamic between his character and Miles Whittaker (Ashton Sanders), were enough for Washington to sign off on the project. "I read it, and I was like, 'Oh, this is a little different.' This is closer to the heart, and [has] a father-son sort of relationship, and ... what happens to those closest to Robert."
While Richard Wenk's script may have lured Washington into doing a sequel, it didn't hurt that Antoine Fuqua also liked the project. "That's why [Antoine Fuqua and I] continue to work together; we get along. Shoot, I won an Oscar with him." Washington noted the ease and comfort of working with Fuqua. "We've done different kinds of movies. I like him. He likes me. I leave him alone. He leaves me alone."
That low-maintenance working relationship between Washington and Fuqua continues to pay dividends, and now the pair are collaborating yet again on "The Equalizer 3." The upcoming thriller also reunites Washington with his "Man on Fire" co-star, Dakota Fanning. If Washington's selection process is any indication, the threequel surely has a fine script.