Young Sheldon's Pool Monster Is A Familiar Voice To The Big Bang Theory Fans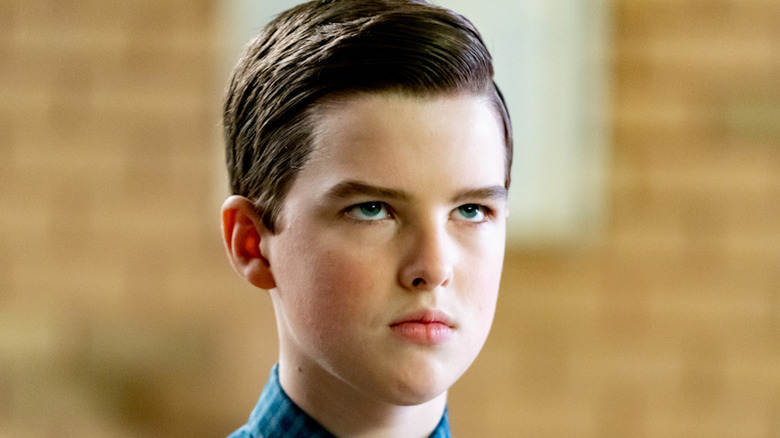 CBS
"The Big Bang Theory" enjoyed plenty of success during its 12-season run on CBS, winning 10 Emmy awards and gaining strong ratings for the network. The sitcom centered around a group of nerds — Sheldon Cooper (Jim Parsons), Leonard Hofstadter (Johnny Galecki), Howard Wolowitz (Simon Helberg), Rajesh Koothrappali (Kunal Nayyar) — and their neighbor Penny (Kaley Cuoco) as they navigated love, life, and their careers while partaking in some riveting pop culture debates. When the show ended in 2019, it left a massive void in many fans' lives.
Of course, the end of "The Big Bang Theory" wasn't a definitive farewell to all of the characters. The prequel series "Young Sheldon" follows the iconic Sheldon Cooper (Iain Armitage) during his formative years, growing up as a boy genius in Texas. The spin-off has enjoyed plenty of success in its own right, having been on the air for over half a decade now.
Sadly, "Young Sheldon" doesn't feature many other characters from "The Big Bang Theory." That said, some familiar actors from the parent series have made some unexpected cameos, much to the delight of fans.
Why Young Sheldon's Pool Monster sounds so familiar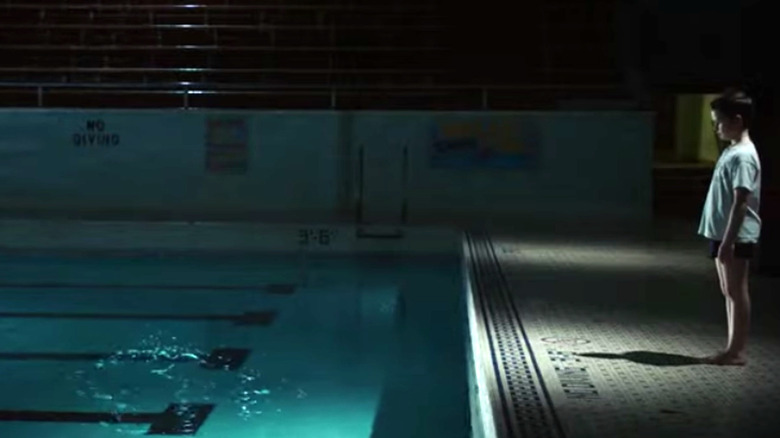 CBS
While some viewers have noticed inconsistencies between the events of "Young Sheldon" and "The Big Bang Theory," Sheldon's germaphobia has remained intact in both series. In Season 3's "Teenage Soup and a Little Ball of Fib," the mighty little man needs to take a swim test, and his fear of the germ-infested water causes him to fake being ill in order to get time off school.
The fear also makes its way into Sheldon's dreams. In one scene, he gets into a conversation with the swimming pool, and the body of water tries to convince him that he has nothing to worry about. To make matters more interesting, the Pool Monster was also voiced by Kaley Cuoco, as documented by IMDb.
Cuoco has only been featured in one episode of "Young Sheldon" as of this writing, but she certainly made an impression on the show's fans and creators.
Kaley Cuoco was happy to play the Pool Monster on Young Sheldon
Tinseltown/Shutterstock
"Young Sheldon" co-creator Steve Molaro confirmed Kaley Cuoco's voice cameo during an interview with TV Line, and he explained how their collaboration came to fruition. According to Molaro, they wanted a voice that sounded "kinda sexy" for the part, and "The Big Bang Theory" actress immediately came to mind.
Molaro didn't have to do much convincing to get Cuoco on board, either. In fact, she seemed more than happy to lend her voice to the proceedings from the get-go. "I said, 'Hey, I have a weird pitch for you: Sheldon has a nightmare, and he has to go to this pool, and he speaks to the pool water. Do you want to be the voice of pool water?'" Molaro told TV Line. "She just laughed and said, 'Absolutely, I do.'"
Cuoco's only demand was keeping her appearance under wraps before the episode aired, as she wanted to spoil the fans with an unexpected Easter egg.