Seth Rogen Lands A Deal For His Meta TV Series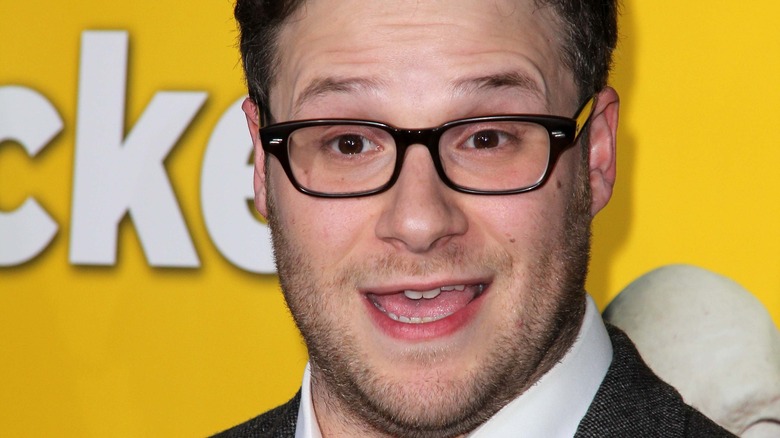 s_bukley/Shutterstock
Seth Rogen has had a successful and multifaceted career in Hollywood. As a talented comedic actor, he has starred in dozens of quirky, live-action comedy films such as "Superbad," "Pineapple Express," "Knocked Up," and more. Additionally, he has voiced hilarious animated characters for films like "Kung Fu Panda" and "Sausage Party."
However, Seth Rogen is not just an actor; he is a writer, producer, and director as well. Some films Rogen has directed include "This Is the End" and "The Interview," both of which he also acted in. Films where he served as a writer include "Sausage Party," "The Interview," "This Is the End," and more. Rogan has also produced or co-produced many films, including "The 40-Year-Old Virgin" (in which he also acted). 
Clearly, Seth Rogen has a solid ability to serve multiple different roles within a single project. Fans of his work should be glad to know that Rogen just landed a deal for a new TV series where he will once again serve multiple functions.
Seth Rogen signed a straight-to-series deal with Apple TV+ for a new comedy series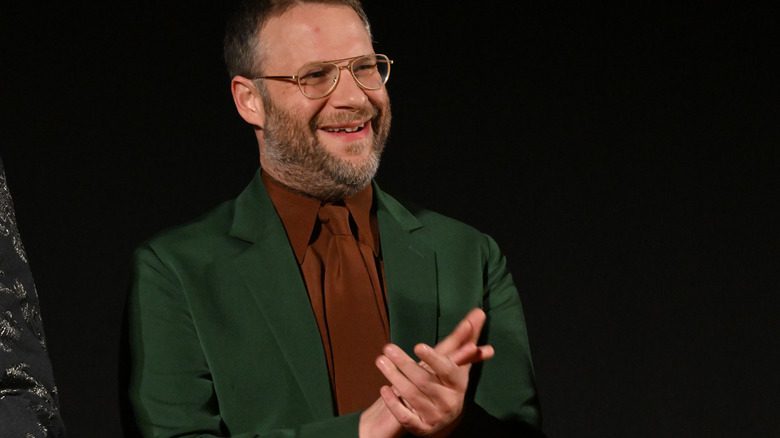 Michael Kovac/Getty Images
According to Deadline, after a competitive process where multiple studios placed bids on the show, Seth Rogen has signed a straight-to-series deal with Apple TV+ for his new untitled comedy TV series. Rogen will star as the main character in the series, as well as serve as director and executive producer. Additionally, Rogen will co-write the series.
The series will also be co-written by Evan Goldberg, Peter Huyck, and Alex Gregory. Other executive producers for the series will include Evan Goldberg, James Weaver, Peter Huyck, and Alex Gregory. Additionally, Evan Goldberg will direct the series along with Rogen. The series comes from Rogen, Goldberg, and Weaver's production studio, Point Grey Pictures.
The series is about a Hollywood movie studio trying to make good films in a world where money issues often stand in the way of this goal. The show's premise is not unlike the reality of the situation, so it has the potential for a lot of meta jokes, similar to "Seinfeld" and "Louie," where comedians play fictionalized versions of themselves doing activities that are similar to what they would do in real life. This is also similar to Rogen's film "This Is the End," where cast members portray fictionalized versions of themselves attending a party until the apocalypse happens outside, and they all start dying.