The One Question Yellowstone Fans Are All Asking About Carter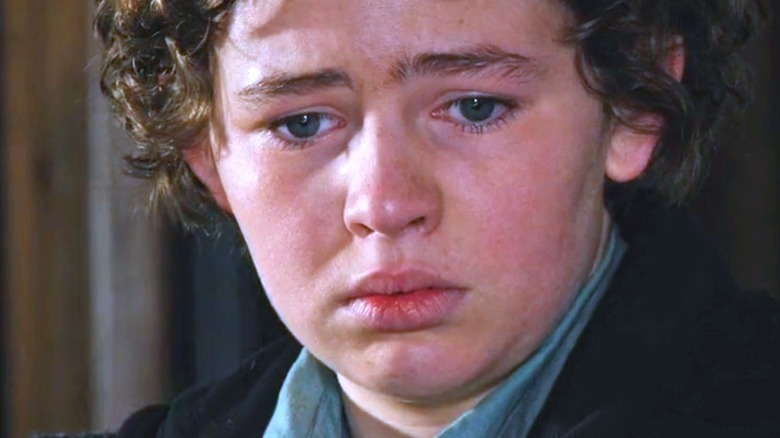 CBS/Peacock
Working with child actors in Hollywood can be difficult. There are all sorts of complicated labor laws which are put in place to keep them safe and to protect anyone under the age of 18 on set from being exploited. It's pretty standard for casting agents to look for twins or for studios to swap out different actors to play the same role to keep production going and remain in compliance with the law. And that's exactly what "Yellowstone" fans on social media suspected was happening on the night of the Season 5 premiere.
When Carter first appeared in the series, he was played by a young Australian actor named Finn Little, who has been in the business since 2014. When show creator Tyler Sheridan was directing "Those Who Wish Me Dead," he was blown away by Little's performance — so much so that he created a regular series role just for him on "Yellowstone." But between the end of Season 4 and the beginning of Season 5, viewers noticed that Carter looks a lot different. So what happened?
Is it the same actor, or was he replaced with someone older?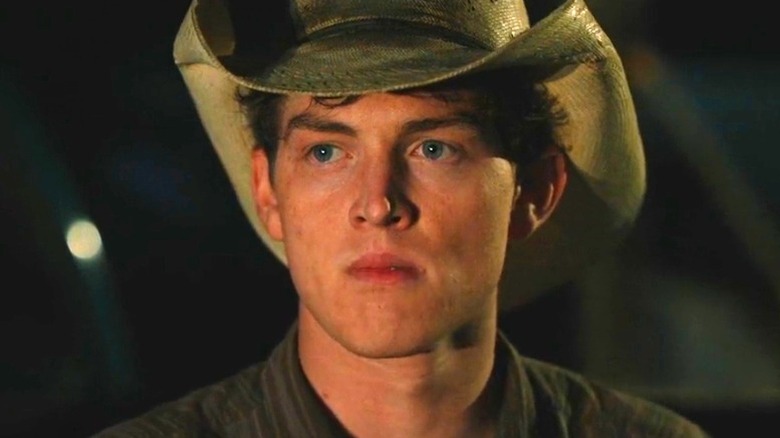 CBS/Peacock
Lots of fans were confused by Little's sudden and intense growth spurt. But the show made sure to let people know it was the same person — and had fun doing it in the process. During the actual Season 5 premiere, his more-or-less adoptive grandfather, John Dutton (Kevin Costner), orders him to "quit growing, because it freaks me out!" Dutton later added that "if you grow a beard, you're fired."
Whoever runs the official "Yellowstone" Twitter account had a little fun of their own as well. 10 minutes into the season premiere, the account tweeted, "Um, Carter? Is that you?" Little replied from his own @FinnLittleActor Twitter account, "... Looking for my Razor" (to, presumably, shave off the beard he is now forbidden to grow). His tweet got over 100 likes, as well as replies from fans such as @kickykook, who exclaimed, "I literally thought they recasted [sic] with another actor!! You've grown so much!!" @TXShanBode replied in that same thread that "my husband asked why they replaced him. They didn't honey, he's just a growing teenage boy," followed by a shrug emoji.