Benicio Del Toro Producing Documentary Rise And Fall Of The Brown Buffalo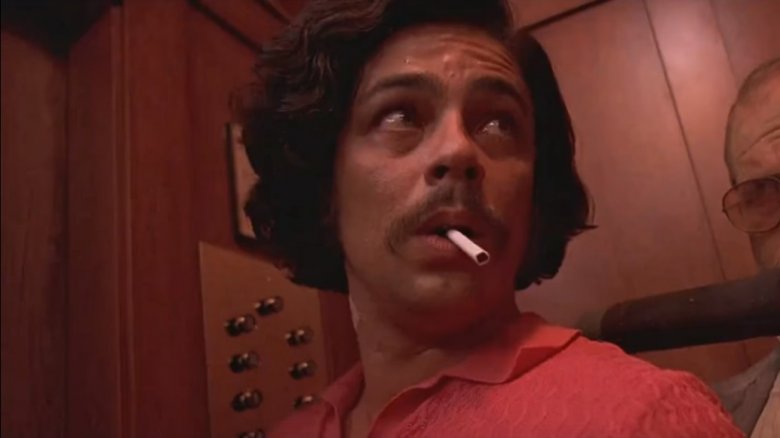 Benicio Del Toro is returning to Bat Country.
According to a report by Variety, the actor will serve as an executive producer on the upcoming documentary The Rise and Fall of the Brown Buffalo, delving into the story of the lawyer, activist and writer Oscar Zeta Acosta.
Del Toro played a fictionalized version of Acosta, Dr. Gonzo, in the 1998 movie Fear and Loathing in Las Vegas, an adaptation of the novel of the same name by Hunter S. Thompson. He gained nearly 40 pounds to play the role, starring opposite Johnny Depp in a memorable and manic interpretation of the writer's friend.
Acosta was a vocal activist in the Chicano civil rights movement of the 1960s, writing two novels about his work in the early 70s: Autobiography of a Brown Buffalo and The Revolt of the Cockroach People. He disappeared during a trip to Mexico in 1974, and has since been presumed dead. 
Acosta was described reverently by Thompson as a larger-than-life figure, with the writer calling the unorthodox attorney "one of God's own prototypes." He was memorably described by Thompson in Fear and Loathing as "a high-powered mutant of some kind never even considered for mass production. Too weird to live, and too rare to die."
The documentary is being directed by Phillip Rodriguez, a filmmaker whose works have explored Latin-American identity and race. His previous films have also profiled the likes of Ruben Salazar, Manuel Ocampo, and George Lopez. 
"We are ecstatic to have Benicio nurturing this project in his role as executive producer," Rodriguez said. "Few people can speak to Acosta's humanity and complexity like Benicio, who interpreted him for the big screen with such brilliance. It's really a natural fit."
The Rise of the Cockroach People will premiere on PBS on March 23.