The Real Life Heroes Of Mad Max: Fury Road, According To Charlize Theron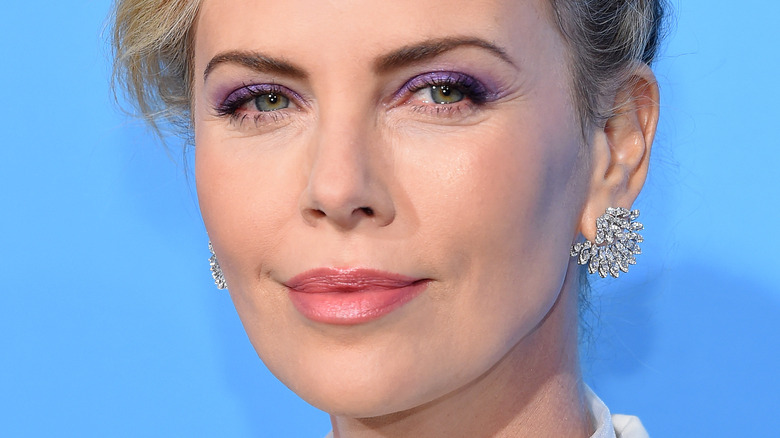 DFree/Shutterstock
There is no denying that Charlize Theron has been a force to be reckoned with in the realm of cinema. Not only has she secured an Oscar (via IMDb), but the prolific actress has starred in a vast array of films throughout her career, having to overcome any hurdle or obstacle that may have gotten in her way in the process. Her exceptional efforts have yielded some rather impressive results at times, with the distinguished Hollywood player lending her talents to several box office hits. Of her many exceptional credits, one that stands out for many as one of her most entertaining roles is Furiosa in "Mad Max: Fury Road."
The George Miller-directed masterpiece also starred Tom Hardy in the titular role and was a Certified Fresh experience for viewers, according to Rotten Tomatoes. The film took home several Academy Awards and was named one of the best films of the decade by outlets like Variety, The Hollywood Reporter, and the Los Angeles Times.
Throughout "Mad Max: Fury Road," Furiosa is in constant danger, being pursued by War Boys and other villains every step of her tumultuous journey on screen. As it turns out, things weren't much safer off-set either, with some unexpected heroes coming to the aid of the Academy Award-winning actress during production.
Theron recieved protection from the War Boys in real life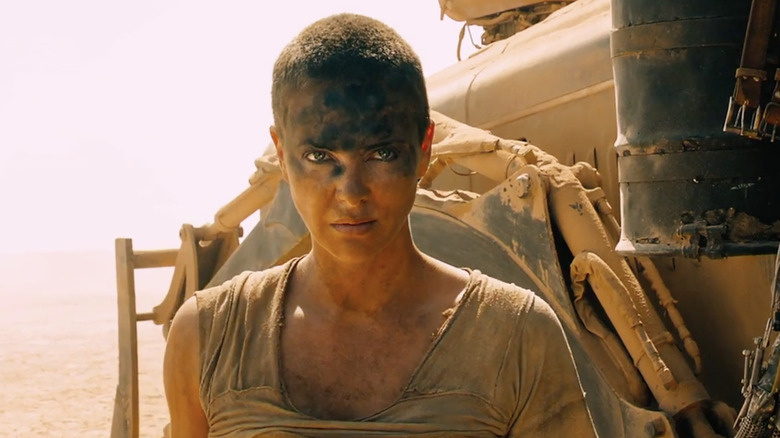 Warner Bros. Pictures
Charlize Theron was a guest on the "SmartLess" podcast with hosts Jason Bateman, Sean Hayes, and Will Arnett. While discussing her time working on "Mad Max: Fury Road," she dropped a startling revelation. "I think, for me, it was important just to know that I was safe because safety is a bit of an issue there, and I had a new baby, and that became the biggest issue," Theron explained to the Smartless hosts. "It was just me and Jackson in the house and I got broken in [on] ... five times. And that was really scary."
During the shoot in Nambia, Africa, the actress said she stayed in a luxurious house that made her a target for criminals. She said that security was a big issue, but thankfully, director George Miller cast former Australian military members as the War Boys, and those castmates proved to be the heroes she needed to feel safe. "I would text them and literally, like three minutes later, I would see their flashlights coming. And I just kind of relied on them and they kept me safe the whole movie."
While the War Boys proved villainous in the film, they were the guardian angels Theron and her child needed in reality. Those break-ins were just a few of the behind-the-scenes troubles during the production of "Mad Max: Fury Road," with Theron and the cast proving that the entire experience was a chaotic ride both on and off-screen.