Looper Asks: What's Your Favorite Seinfeld Actor Cameo? - Exclusive Survey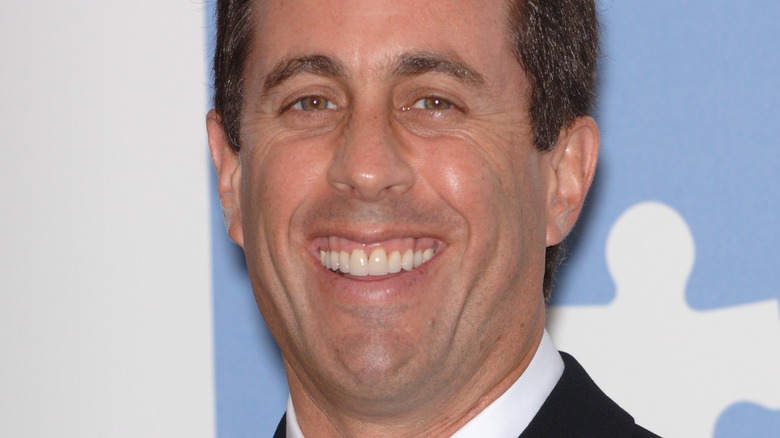 Featureflash Photo Agency/Shutterstock
"Seinfeld" had no shortage of one-off characters, especially when the four leads were changing romantic partners as often as their underwear. The show proved to be a good luck charm of sorts, as many unknowns appeared on the sitcom for one episode and ended up having great fortune in the entertainment industry.
Some of the big names who got their early start on "Seinfeld" include Mariska Hargitay, Lauren Graham, Teri Hatcher, Debra Messing, Bryan Cranston, and Megan Mullally, to name a few. The series also featured A-list guest stars who were incredibly well-known at the time, including Llyod Bridges, Bette Middler, Jon Voight, and Marisa Tomei. "Seinfeld" clearly had a way of attracting the Hollywood hotshots, as well as pulling in promising young talent.
We wanted to know which "Seinfeld" guest star, who went on to stardom, serves as fans' favorite cameo in the sitcom. We offered Looper readers six one-off "Seinfeld" actors to choose from, all of who have gone on to do incredible things in the entertainment world.
Courteney Cox left her mark on Seinfeld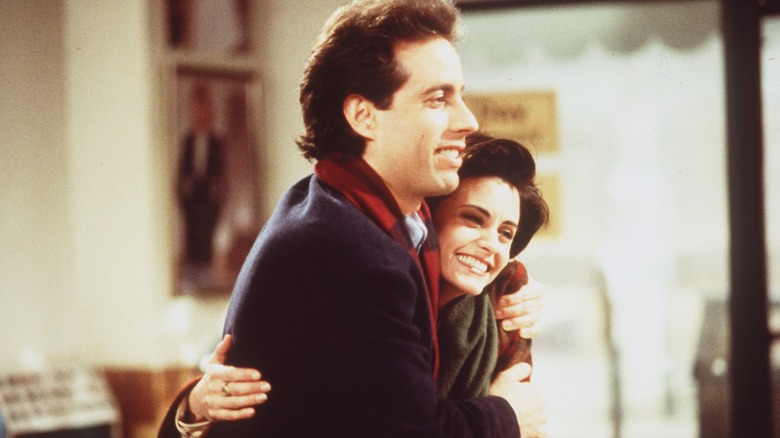 Getty Images
Over 600 United States residents took our "Seinfeld" poll, and Courteney Cox landed in the number one spot for the best cameo appearance with 29.5% of the vote. Cox played Meryl, the fake spouse of Jerry (Jerry Seinfeld) in Season 5's "The Wife." It would be six months between the airing of Cox's "Seinfeld" episode and the "Friends" pilot, making it seem like the former was her good luck charm.
In second place in Looper's survey is Bob Odenkirk, with 17.3% of respondents choosing him as their favorite "Seinfeld" cameo. A brief fling of Elaine's (Julia Louis-Dreyfus) in "The Abstinence," Odekirk's Ben is a med intern who just can't cross the line into official doctor status. Odenkirk already had great success in the writing game before appearing on "Seinfeld," but it would be 13 years before he shot to superstardom and became well-known for playing Saul Goodman on "Breaking Bad."
Emmy-winners James Spader and Jennifer Coolidge can't be forgotten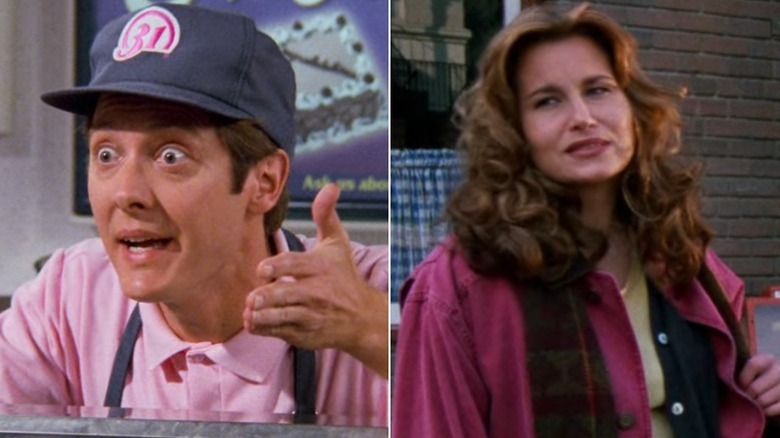 NBC
Jennifer Coolidge and James Spader are tied for third in our poll, with 15.3% of the vote each. Coolidge appeared earlier in the series in Season 5's "The Masseuse," which marks her first acting credit ever. Spader starred in the finale season's "The Apology" episode, playing a recovering alcoholic who refuses to apologize to George Costanza (Jason Alexander) during his 12 steps.
With 13.8% of the vote is Jon Favreau, who appears as Eric the Clown in Season 5's "The Fire," where George has a truly terrible moment. Favreau had his breakout role in "Rudy" one year earlier, and it wasn't long before he'd go on to star in "Swingers" (and help kickstart the Marvel Cinematic Universe, but no big deal).
Last place in our poll is Jeremy Piven, with 8.5% of survey takers choosing him as their favorite "Seinfeld" cameo. Piven played Michael Barth in "The Pilot," where his character plays George in "Jerry." Michael ends up being so much like George that it cracks Jerry up, but we never see more of the character after the pilot is canceled.