Andor Airs On Broadcast And Cable Networks Next Week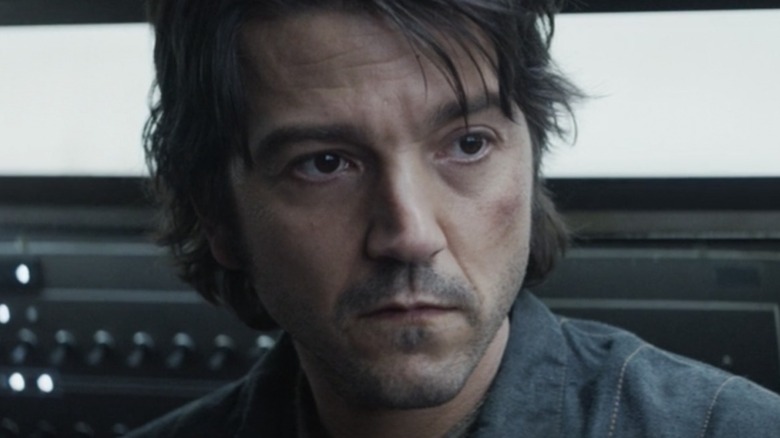 Lucasfilm/Disney+
Ever since the release of "The Mandalorian" back in 2019 (which achieved an unprecedented amount of success and critical acclaim), Lucasfilm and Disney have introduced a plethora of live-action television series into the "Star Wars" franchise — with plenty more on their way. Although there hasn't been a theatrical "Star Wars" project released since 2019's "The Rise of Skywalker," fans of the franchise have been greeted with three separate live-action television shows: "The Book of Boba Fett," "Obi-Wan Kenobi," and "Andor."
In addition to these already-released series, several live-action "Star Wars" shows are also set to premiere in the near future, including the highly-anticipated "The Mandalorian" spinoff "Ahsoka," the prequel series "The Acolyte," and an upcoming television series dedicated to Lando Calrissian (Donald Glover / Billy Dee Williams) (via IGN). Until very recently, each of these live-action series was streamed exclusively on Disney+ and was not available without a subscription to that particular streaming service.
Fortunately, it was announced earlier today that the Disney+ original "Andor" would be receiving a special broadcast and cable premiere next week, marking the first time that one of Disney+'s live-action "Star Wars" series has aired on cable.
A Disney+ Star Wars series will premiere on cable for the first time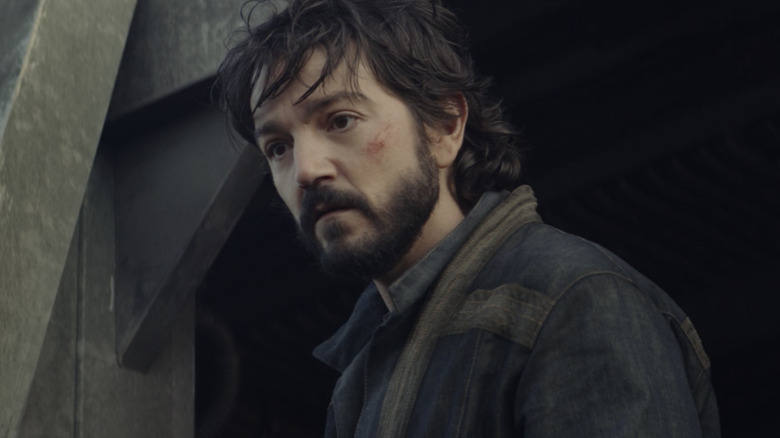 Lucasfilm/Disney+
According to the official "Star Wars" Twitter account, the first two episodes of "Andor" will be broadcast across a variety of different networks next week — including ABC, FX, Freeform, and even the streaming service Hulu. The announcement itself went on to clarify that these two episodes will air on November 23 for ABC, November 24 for FX, and November 25 for Freeform — with each network premiering said episodes at 9:00 p.m. ET. Those first two episodes will also be available on Hulu from November 23 to December 7.
This surprising premiere across major broadcast and cable outlets comes amidst reports of low viewership and lackluster audience demand for "Andor," which (despite its outstanding 92% on Rotten Tomatoes) remains the least popular of all live-action "Star Wars" series (via Business Insider). Although it's unknown whether or not the series' poor performance has anything to do with this unprecedented cable premiere, it's still worth noting due to the franchise's history of keeping live-action "Star Wars" shows exclusive to Disney+.
Regardless of the reasoning behind the surprising cable premiere of "Andor," there's no doubt that fans who don't subscribe to Disney+ will be overjoyed to see these episodes become more widely available.