Joel McHale, Maggie Lawson Join Santa Clarita Diet Season 2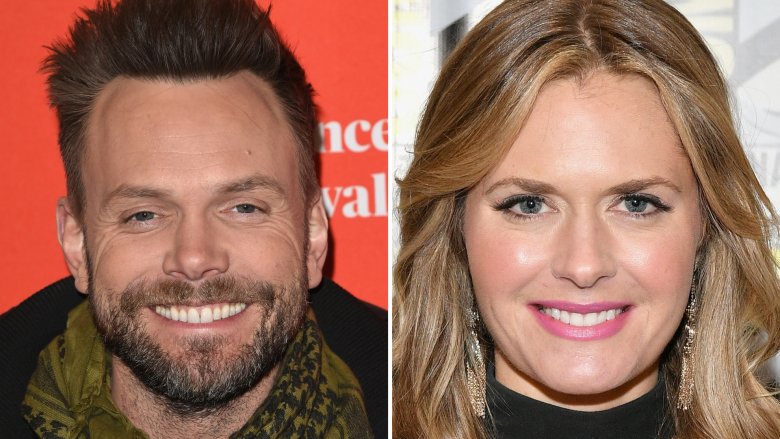 Getty Images
A few new cast members are headed to Santa Clarita. According to TVLine, Community's Joel McHale and Psych's Maggie Lawson have joined season two of Netflix's zombie comedy Santa Clarita Diet as realtor rivals for Drew Barrymore's Sheila and Timothy Olyphant's Joel.
Santa Clarita Diet stars Barrymore as Sheila Hammond, a suburban real estate agent whose life is turned upside down after she wakes up one day with a hankering for human flesh. Olyphant (Justified) plays her struggling husband Joel, while Liv Hewson (Before I Fall) plays their daughter Abby and Skyler Gisondo (Night at the Museum: Secret of the Tomb) plays their young neighbor Eric.
Season one of the series ended on a pretty big cliffhanger, with Sheila locked up to prevent her increasingly violent tendencies from harming her family and Joel tucked away in a mental institution. Season two is said to focus on Joel and Sheila as they try to keep their normal life together, while also hiding the increasing number of murders and missing people in their small town. The pair will also be trying to find the origin of the zombie virus to see how it spreads.
Lawson and McHale will play a pair of (presumably human) realtors who provide some competition for Sheila and Joel. "[McHale's] Chris and Joel have been competitive since high school, when Chris — a quarterback like Joel — beat Joel in a championship game," Netflix said of the characters. "The couples have never liked each other and are not shy about it. Theirs is not a model relationship for how adults should behave."
Other new cast members for the season include This Is Us Emmy winner Gerald McRaney, who will play Thune, a retired army colonel who intimidates Joel, and Happy Endings' Zachary Knighton, who is described as "the chill descendant of Serbian ancestors who has been tasked with pursuing the truth of the undead, not matter who or what stands in his way." Well, that certainly doesn't sound good for Sheila.
Season two of Santa Clarita Diet will premiere on Netflix this spring. You can view some photos of the new cast members in action below.