The Rock Sounds Off On Black Panther Overtaking Black Adam In Theaters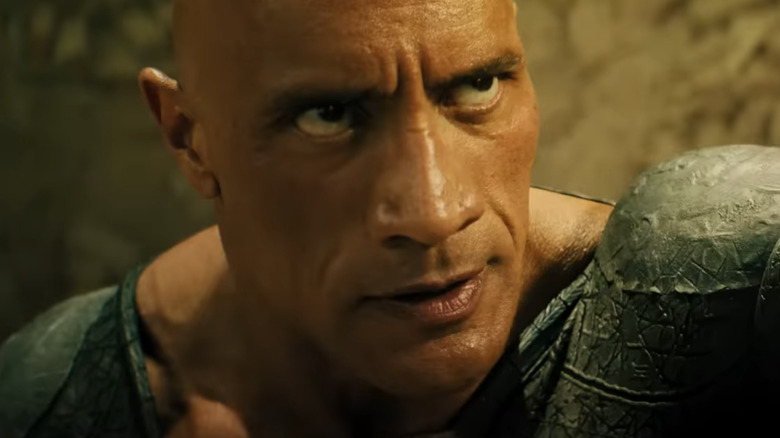 Warner Bros. Pictures
The opening weekend for "Black Panther: Wakanda Forever" is about to come to a close. So far, the film has been a resounding success. According to The AV Club, the "Black Panther" sequel officially has the biggest November opening of all time. And according to Box Office Mojo, the film has the second-best opening weekend out of every movie released in 2022. It has made $180 million thus far, which follows behind the number one release of the year, "Doctor Strange in the Multiverse of Madness," by only about $7 million. It also usurped a rival DC superhero movie as #1 at the box office, dethroning "Black Adam" after a three-week streak at the top.
The DC and Marvel rivalry has been going on since the dawn of comic books. So far, fan analysis and stats from ticket sales have put Marvel ahead of the game. Now that "Black Adam" is no longer on top, Dwayne Johnson is sounding off on social media about the box office upset. 
The Rock has nothing but kind words and congratulations for his MCU brethren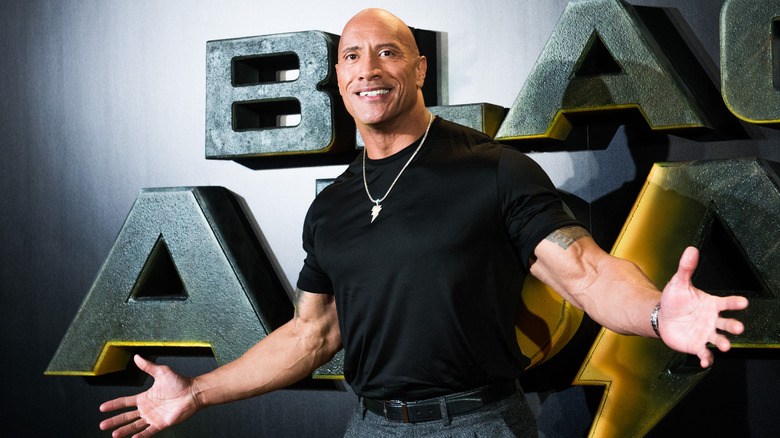 Beatriz Velasco/Getty Images
Dwayne Johnson's congratulatory tweet reads, "A huge congratulations to the entire #BlackPanther TEAM, @MarvelStudios @DisneyStudios Biggest opening ever for the month of November 👏🏾👏🏾👏🏾👏🏾 💪🏾🥃 That's a lot of happy moviegoers around the world. Beautiful!!! Can't wait to see the movie. ~ #BlackAdam." This tracks with Johnson, whose upbeat and jovial attitude radiates from his social media accounts to the point where it's almost contagious. Having a bad day? Need a little inspiration? Check out his Instagram — you won't be disappointed.
For the most part, replies to the tweet have been light-heartedly poking fun at the fake rivalry between the two production companies. @SinaiNot playfully accused Johnson of betraying DC, while @SodorsNo6 posted a GIF of Homelander from "The Boys" looking exasperated and tweeting, "DC Studios when Black Panther 2 make $330M in 3 days while Black Adam makes $300M in 3 weeks." There's also @Chenry74, who said out loud what everyone else was already thinking: "This is how it is supposed to be. Friendly competition." Johnson's original tweet is less than a day old, and the post has over 20,000 likes as of this writing.