Ludwig Göransson Discusses The Challenge Of Creating Music For Namor In Black Panther: Wakanda Forever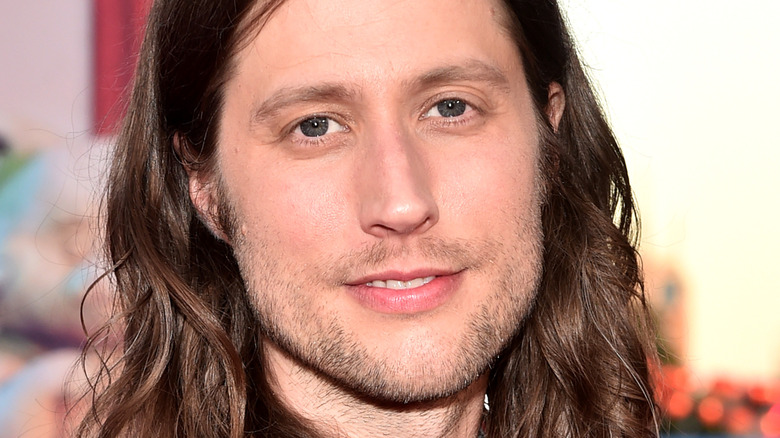 Alberto E. Rodriguez/Getty Images
"Black Panther: Wakanda Forever" premiered on the silver screen on November 11, 2022, and even if you haven't seen the film yet, it's clear that it's a busy one. From honoring the legacy of King T'Challa and the man behind him, the late, great Chadwick Boseman, to exploring Wakanda post-"Avengers: Endgame," the sequel to 2018's "Black Panther" has a lot on its plate. Not to mention, it has taken on the huge responsibility of introducing one of the longest-tenured Marvel Comics names to the Marvel Cinematic Universe: Namor the Sub-Mariner, as portrayed by actor Tenoch Huerta.
Complete with his green and gold costume, foot wings, and bad attitude, Namor is a force to be reckoned with in his first MCU outing. As the leader of the underwater kingdom Talokan, he leads his people in a conflict against Wakanda, which is in a state of mourning following T'Challa's unexpected death. He has his reasons for the invasion, but nevertheless, as the one attacking a grieving Wakanda, he's made the villain by default. While bringing a character with decades of comic book history behind him to the movies likely wasn't easy, as it turns out, coming up with music for him was just as hard.
By composer Ludwig Göransson's own admission, Namor wasn't an easy character to write music for. Here's why.
Göransson had to go to great lengths to get Talokan and Namor's music just right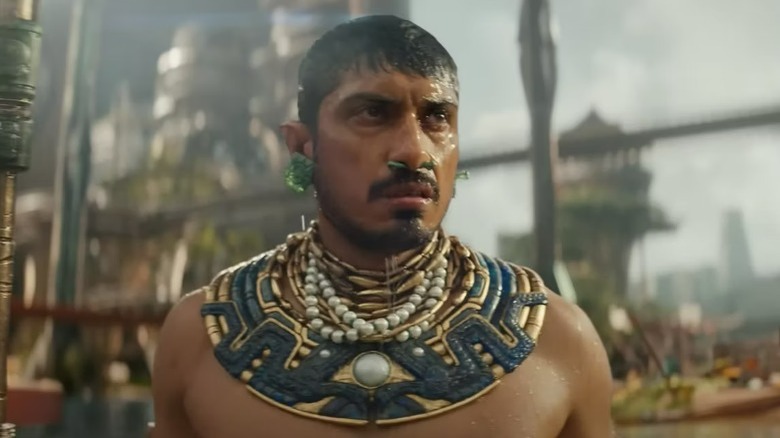 Marvel Studios/Disney
In an interview with Screen Rant Plus, Ludwig Göransson explained his process for coming up with the sound of the Mesoamerica-inspired Talokan, and therefore Namor, wasn't a simple process. Not only are these all-new story elements to have to write music for, but real-world history made it hard to find a starting point. "I was able to travel to Mexico and to Mesoamerica and start working. I wanted to record my own music, but I quickly realized that music is gone...it was forcibly erased 500 years ago," he recalled, explaining that music archaeologists worked tirelessly to help him resurrect the musical stylings of these cultures.
While Göransson and his team went all-out to do right by Talokan's Mesoamerican roots in the recording studio, Tenoch Huerta did the same with Namor. Speaking to Remezcla, Huerta emphasized the importance of getting this reinvented Namor right for the sake of future generations. "When you think that this could inspire some kids from Latin America, or from the Latin American community in the States, it's overwhelming in the best way possible," he told the publication, citing his intention of using Namor as a means to show Latin American youth that they are more than most pieces of media tell them they are.
"Black Panther: Wakanda Forever" is now playing in theaters everywhere, so if you're interested, be sure to check it out for Tenoch Huerta's empowering take on Namor,  Ludwig Göransson's incredible score, and much more.