Deadliest Catch Fans Seem To Love Mandy Hansen's Relationship With Clark Pederson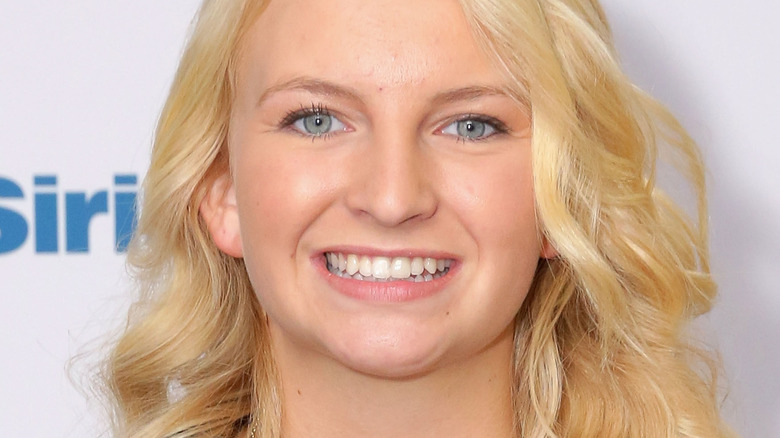 Andrew Toth/Getty Images
Those who possess even a passing familiarity with crab fishing reality series "Deadliest Catch" likely recognize Sig Hansen, the captain of the F/V Northwestern. Since the pilot episode of "Deadliest Catch," he has appeared in nearly every season, and even serves a behind-the-scenes role as a consultant for the series.
Season 10 first introduces his daughter Mandy Hansen to "Deadliest Catch," after which she becomes a series staple in her own right. Unsurprisingly, Mandy and Sig don't always get along with one another — for instance, in a Season 18 episode, Sig kicks Mandy off of the Northwestern after determining icy weather conditions to be too dangerous for her to continue fishing, to which she initially doesn't take kindly.
Mandy's husband Clark Pederson is likewise a recurring cast member on "Deadliest Catch," introducing further complications to the Hansen family dynamic. For what it's worth, Pederson described working with Sig on "Deadliest Catch" as stressful, while Sig described working on "Deadliest Catch" opposite Pederson as an altogether pleasant experience. Fans, meanwhile, think highly of Mandy's marriage to Pederson, and are not shy about saying so on social media.
Posts about Mandy and Clark's marriage are full of supportive comments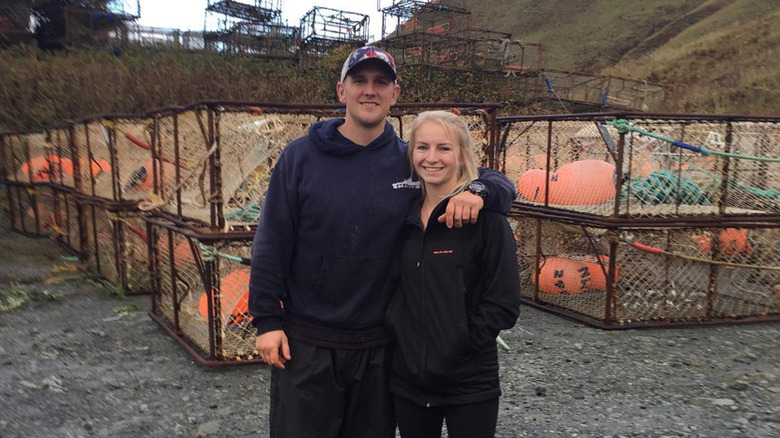 Mandy Hansen/Instagram
On June 16, 2022, Mandy Hansen posted a six-year-old photo to her personal Instagram account of herself and husband Clark Pederson in front of mountains of crab cages. Plenty of users replied to this photo with kind words about the couple's relationship. User luke4mcc, for example, commented "Great looking couple!!" while user lovebucky complimented Hansen's family, presumably including her and Pederson's daughter.
Just days before that, Hansen shared a slideshow to her Instagram account commemorating the anniversary of her marriage to Pederson five years prior. The comments attached to this post include countless users wishing the couple a happy anniversary. Among these are plenty of users praising their relationship as well, like siverscayla, who wrote, "You have such a beautiful family!" Similarly, user superbikeracer1 commented, "Happy anniversary you two I wish many more for y'all," accompanied by a heart emoji.
Even an anniversary post by Pederson — whose follower count is roughly a tenth of Hansen's — netted plenty of comments from viewers simply wishing the couple a happy anniversary.
Given the protectiveness some fans can feel over their favorite reality show participants, it's not a foregone conclusion that viewers would support a marriage between two cast members. It's a testament to the strength of Hansen and Pederson's marriage, then, that comments from fans are near-unanimously positive regarding their relationship.