Steven Spielberg Has Strong Words About Streaming Services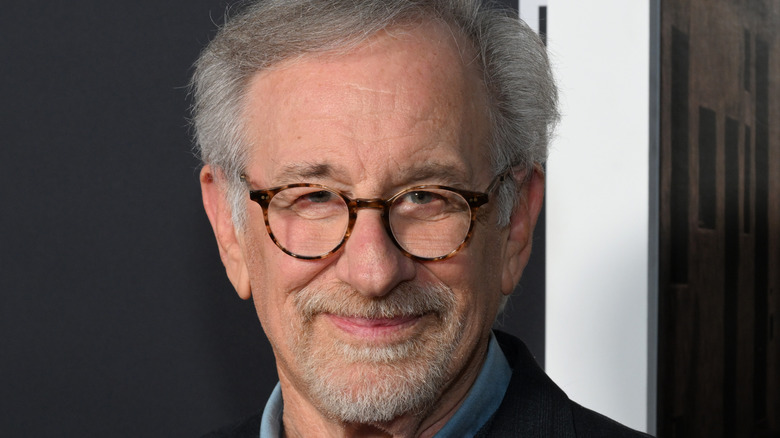 Michael Kovac/Getty Images
Steven Spielberg, one of the most famous and acclaimed directors working today, has a new film coming out — "The Fabelmans." The new film, which Spielberg co-wrote with Tony Kushner, is based on the filmmaker's own adolescence.
The film follows Sammy Fabelman (Gabriel LaBelle as a teen, Mateo Zoryon Francis-DeFord as a kid) from ages 7 to 18, as he grows up in post-World War II Arizona and becomes determined to become a film director. And it's through his exploration of film that he discovers a major secret about his dysfunctional family — which includes his encouraging mother Mitzi (Michelle Williams) and alcoholic father Burt (Paul Dano).
"The Fabelmans" will be released to theaters via Universal Pictures — and will not be available to stream (at least for the time being). This is no accident, as Spielberg is an open advocate for seeing films in theaters, a topic that he opened up about in an interview with The New York Times.
Spielberg says the pandemic led to streaming services taking away from theatrical releases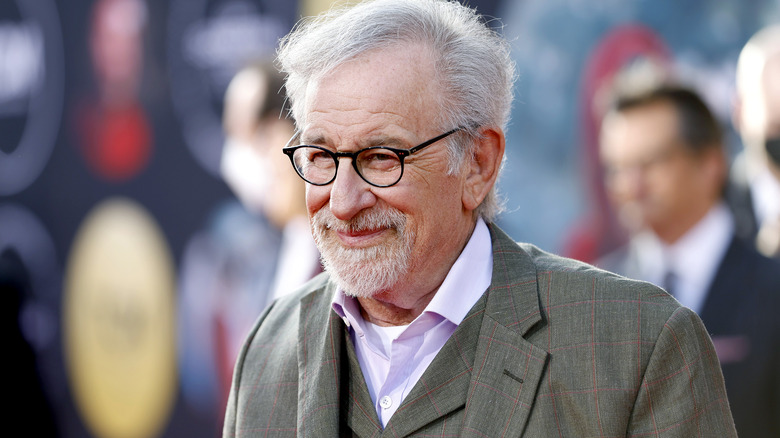 Frazer Harrison/Getty Images
In a November 2022 interview with The New York Times, Steven Spielberg discussed the making and release of "The Fabelmans," and how it fits into the streaming and theaters debate. Spielberg, for his part, made it clear that he is pro-theater.
Spielberg said, "The pandemic created an opportunity for streaming platforms to raise their subscriptions to record-breaking levels and also throw some of my best filmmaker friends under the bus as their movies were unceremoniously not given theatrical releases. They were paid off and the films were suddenly relegated to, in this case, HBO Max. The case I'm talking about. And then everything started to change." (via The Hollywood Reporter).
"The Fabelmans" director went on to say that some demographic groups, such as older moviegoers, may like the idea of staying home to watch a new release — but that they'd likely be grateful for the experience of seeing it in a packed theater once they were there. And as for the filmmaking side of things, he can understand how a first-time filmmaker will want to take any opportunity given, even if it's a streaming service. However, he pointed out that the streaming service will be calling the shots — and the film may not go to theaters at all. Spielberg continued, "But I don't know anybody that wouldn't like their movies to be shown on a big screen."
Spielberg also admitted to some of the benefits of streaming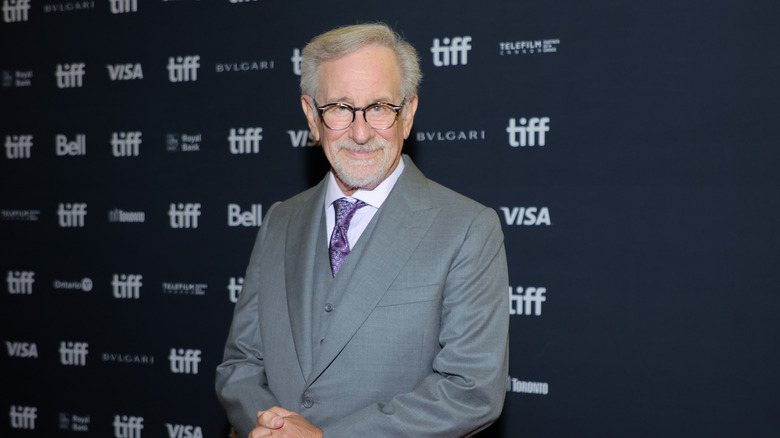 Michael Loccisano/Getty Images
In the same conversation with The New York Times, Spielberg admitted that, in some cases, a streaming service may be a better fit for a film. Spielberg cited one of his own films — 2017's "The Post" — as an example of a film that may have been better suited for a streaming service.
Spielberg said, "I made 'The Post' as a political statement about our times by reflecting the Nixon administration, and we thought that was an important reflection for a lot of people to understand what was happening to our country." He continued to say that, had he made the film post-pandemic, he may have been tempted to distribute it via a streaming service instead because of the fact that it reaches more people. The director continued, "Because the film had something to say to millions of people, and we were never going to get those millions of people into enough theaters to make that kind of difference. Things have changed enough to get me to say that to you."
Still, the director stands by his statements that he hopes theaters continue to draw in audiences, noting the fact that "Elvis" brought in over $100 million made him hopeful. Spielberg said, "I think movies are going to come back. I really do."
"The Fabelmans" will be released to theaters on November 11, 2022.