Tessa Thompson To Play Jewel Thief Doris Payne In New Heist Movie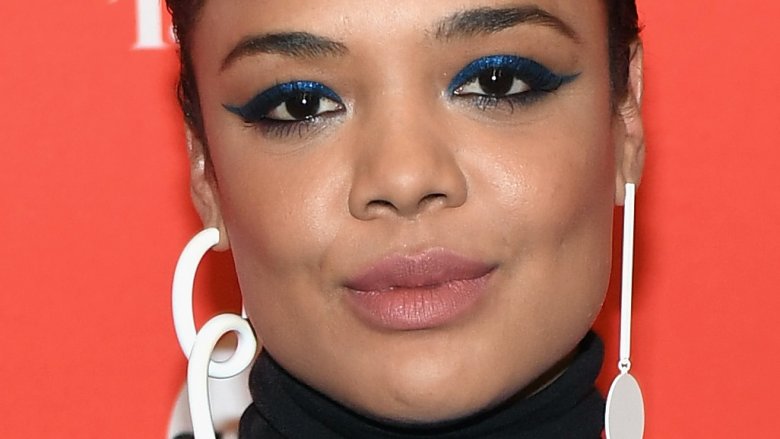 Getty Images
In playing a character who steals luxury jewels, Tessa Thompson is sure to steal the show. 
Per Variety, Thompson, who was last seen as Valkyrie in Taika Waititi's Thor: Ragnarok, is set to portray infamous jewel thief Doris Payne in an untitled heist film. 
In addition to leading the charge, Thompson will produce the movie alongside Codeblack Films' Jeff Clanagan, the keeper of Payne's life rights. Candice Wilson (also of Codeblack Films) is on board to oversee the project, which is being described as a "high-concept action-drama" reminiscent of Catch Me if You Can starring Leonardo DiCaprio and The Thomas Crown Affair. (It's unclear whether the Payne-centric film will be more in the vein of director John McTiernan's Thomas Crown Affair or the 1968 original.)
Now 87, Payne's antics spanned more than 60 years, with her criminal record dating way back to the 1950s. Her modus operandi was relatively simple: She would get dolled up, walk into a high-end jewelry store, and pose as an affluent woman in search of a diamond ring. Payne would then ask to view an assortment of items, and, using her signature charm, distract the sales clerks just long enough to allow her to could pocket one or two pieces without getting caught.
One of the most notorious habitual criminals in the last few decades, Payne was arrested multiple times and admitted to having used ten different Social Security numbers, nine false dates of birth, and 20 aliases. She became the subject of the 2013 documentary The Life and Crimes of Doris Payne, in which she described her crimes in detail, chronicling early thefts up to her snatching of a diamond ring in 2011. Payne's trial for the stolen ring was included in the doc; her last interview in The Life and Crimes of Doris Payne was held in prison. 
Thompson, who has also held roles in Creed and Selma, will next appear as Josie Radek in Annihilation. She's also rumored to pop up in Avengers: Infinity War, which will open on May 4.