Gerard Butler And Director To Reunite For Den Of Thieves 2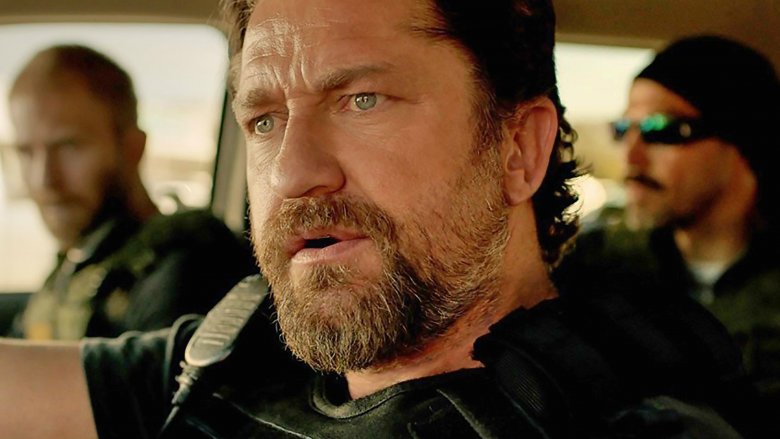 Den of Thieves is a win for Gerard Butler.
Deadline reports that Butler, Tucker Tooley, Mark Canton, Alan Siegel, Curtis "50 Cent" Jackson and director Christian Gudegast have agreed to return for a sequel to the heist thriller that became a surprise hit when it was released last month. O'Shea Jackson Jr. is reportedly in negotiations. Gudegast is writing the sequel based on an original idea, and he'll again sit behind the camera.
Den of Thieves 2 will feature Big Nick (Butler) closing in on Donnie (Jackson Jr.) in the streets of Europe. Donnie is in the middle of the dangerous world of diamond thieves and the infamous Panther mafia as they plan for a huge heist at the world's biggest diamond exchange.
The first movie took about 15 years to bring to the screen, but it's grossed $57 million worldwide so far. That's not an overwhelming figure, but it's apparently enough to ensure another installment. 
It's good news for Butler. He's been on a cold streak for the past several years with clunkers like 2016's Gods of Egypt and last year's Geostorm, but now he has an action franchise that's got some traction. 
There's no release date just yet, but we'll keep you posted.