Stanley Tucci Admits He Actually Hates True Crime Content Despite His Inside Man Role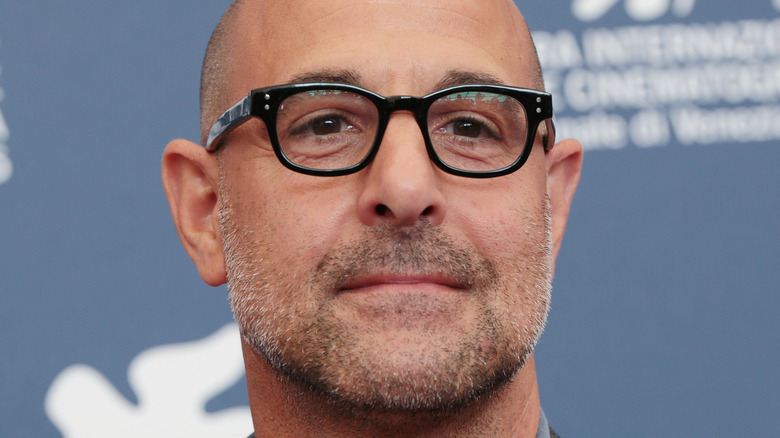 magicinfoto/Shutterstock
Unsurprisingly, Stanley Tucci prefers his crime to be entirely fictional. The 61-year-old actor's career spans genre-fair like "The Hunger Games" and "Captain America," critically acclaimed dramas such as "Spotlight," and even the Emmy-winning reality series "Searching for Italy." In 2009, however, he dove into rarer, darker waters for the role of serial killer George Harvey in the thriller "The Lovely Bones." His performance in the film earned him his first and only Academy Award nomination.
Recently, Tucci has made his way back into the world of reprehensible killers with the BBC miniseries "Inside Man." Helmed by "Sherlock" co-creator Steven Moffat, the story follows Vicar Harry Watling ("Doctor Who" star David Tennant), whose life spirals out of control after he unwittingly implicates his own son in a child pornography offense.
Tucci's character is that of Jefferson Grieff, a Hannibal Lecter-esque serial killer whose crimes have landed him on death row. Awaiting his own execution, Grieff barters for time with information about himself, his crimes, and his expertise as a former criminology professor. Though the subject of horrific crime excites morbid curiosity in "Inside Man's" audience, it evokes nothing but disgust from Tucci.
Tucci's research was harrowing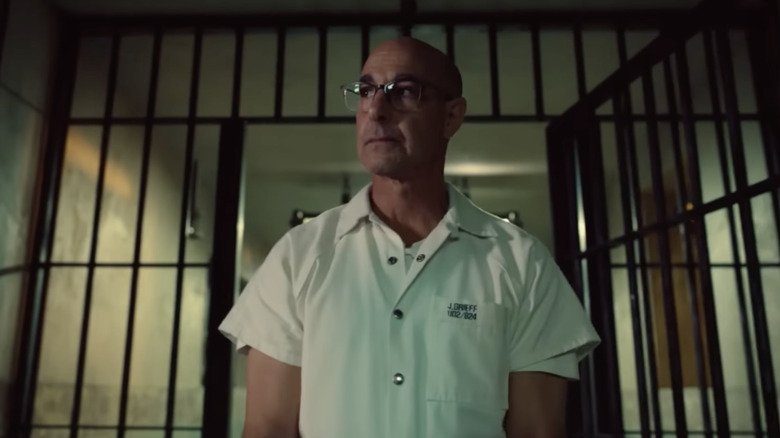 The BBC
The Guardian's Michael Hogan spoke to Tucci about the complexities of the show and his character, asking the actor if he shares the same "grim fascination" with death row inmates that so many television audiences have today. "No, I'm not a true crime guy," Tucci responded, "I hate that stuff, to be honest."
Tucci told The Guardian he "can't stand" true crime documentaries, especially not after what he learned doing research for his role in "The Lovely Bones." Per the Wall Street Journal, Tucci prepared for the role by studying crime documentaries and books written by criminal profilers. " ... Doing the research alone was f***ing awful. I could only do an hour per day," said Tucci to The Guardian. "What I learned from the FBI guys and images I looked at, you really don't want to know that stuff."
True crime has been something of a hot-button topic lately, as Ryan Murphy's controversial Netflix series "Monster" reignited conversations about ethics within the genre while simultaneously securing streaming stats impressive enough to net Murphy a second season (per Collider). The jury may be out on why exactly viewers tune in for such terrible stories, but there's no denying that they love watching them.