John Ritter's Final Words To His 8 Simple Rules Co-Star Kaley Cuoco Were Simple And Beautiful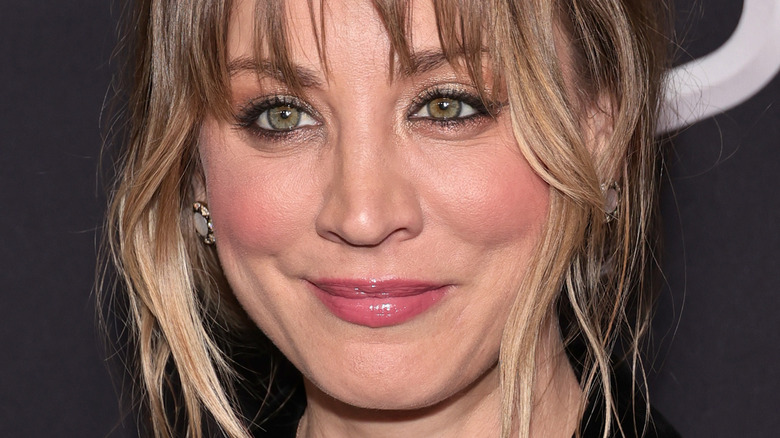 Jamie Mccarthy/Getty Images
Before Kaley Cuoco was the outgoing neighbor Penny on "The Big Bang Theory," or foul-mouthed, mallet-swinging anti-heroine in "Harley Quinn," she was the bubbly eldest daughter on "8 Simple Rules." Cuoco starred alongside series lead John Ritter and the rest of the family played by Katey Sagal, Amy Davidson, and Martin Spanjers. "8 Simple Rules" follows the Hennessey family as Ritter's Paul faces the perils of fatherhood. The lively comedy balances portrayals of patronizing male stereotypes with Ritter's multifaceted performance as the protective Paul. Throughout the series, Paul's patriarchal instincts are checked and corrected, with his daughters portrayed as expressive individuals, rather than oppressed prizes. Cuoco was an exceptional vessel of this thematic element during her time on the series, which she again channeled as Penny in "The Big Bang Theory."
In 2003, Ritter tragically died suddenly during production of the beloved family sitcom. Ritter was nominated posthumously by the Emmys for his nuanced performance in "8 Simple Rules." Upon the 15th anniversary of John Ritter's death, Kaley Cuoco shared the special relationship she had with her fatherly co-star. Their supportive closeness was evident in their onscreen chemistry, which made Ritter's passing all the more devastating. With Entertainment Tonight, she revealed the lasting final words gifted to her by Ritter.
John Ritter's last words to Kaley Cuoco were emotional and loving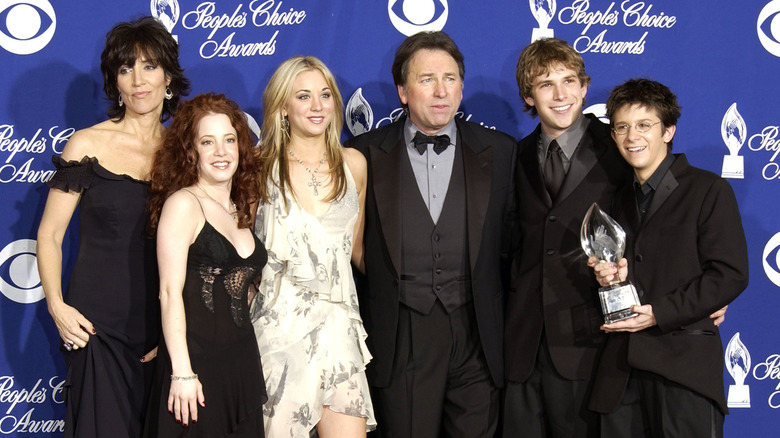 Robert Mora/Getty Images
When he isn't scaring off boys or setting curfews, John Ritter's Paul Hennesey is mentoring his young daughters with a strong, but loving hand. John Ritter continued this off-screen by creating a family atmosphere behind-the-scenes, as well as in front of the camera. This gave Ritter's untimely death even more weight as he made his rounds to say goodbye to his fellow cast members, particularly his TV daughter Kaley Cuoco.
She iterated just how much she loved John Ritter by recalling their final moment in a tearful and extraordinary retelling with ET. In her words, after hearing that he was sick, Cuoco made a point to check on how he was doing. Ritter, in response, took her aside for a moment. "And he sat down on the couch and he goes, 'I love you,'" Cuoco said with tears in her eyes. "And I was like, 'I love you, too, silly man.' He goes, 'No, I want you to know, I love you.' And I said, 'I love you too.' And he goes 'That's it!' And he gave me a hug ... and that was the last I saw of him." 
His final interaction with Cuoco is extremely telling of his exceptionally caring nature by protecting the ones he truly loved. This lasting image is fitting of the endearing actor who inhabited the best traits of fatherhood on "8 Simple Rules." 
Cuoco recalls that Ritter's death hit everyone hard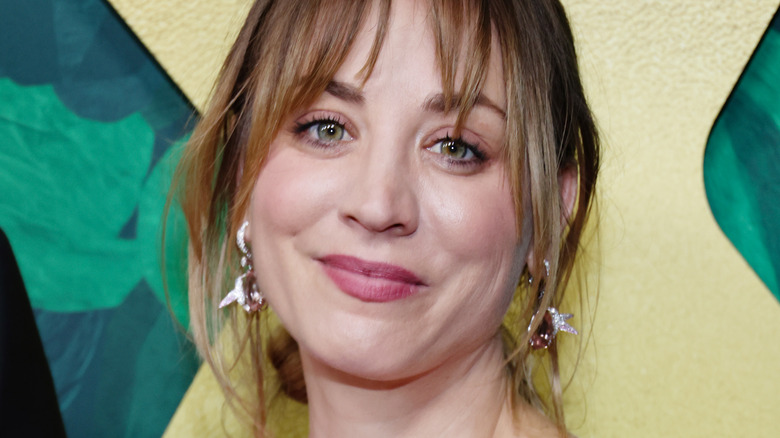 David Livingston/Getty Images
As the years have gone on, Kaley Cuoco has made it abundantly clear that the memory of the late John Ritter hasn't disappeared from her mind. 18 years after his death, she spoke with USA Today about who he was as a person as well as a co-star. "In comes John, and I go, 'Hi, I'm playing your daughter.' He goes, 'Hold on,' and he takes his jacket and puts it over me. He goes, 'Never dress like that again.' And right then, he was my dad," she recalled of her first "8 Simple Rules" table read with Ritter.
Cuoco notes that he treated all of his on-screen children as his own, which made it especially difficult to process his death. Of the day of Ritter's passing, she said, "I just heard screaming, and I looked over, and I see all these people, and everyone is just hysterical." According to her recollection of the day Ritter passed, everyone from actor Henry Winkler to the Warner Bros. mailman took it hard. "It was so sudden, so shocking, so sad," added Winkler.
September 11, 2023, marks 20 years since John Ritter's unexpected death, yet thanks to his impact on pop culture, as well as Kaley Cuoco, the "8 Simple Rules" staple has yet to fade from the public consciousness.