John Wick Director To Helm Fantasy Series Adaptation Sandman Slim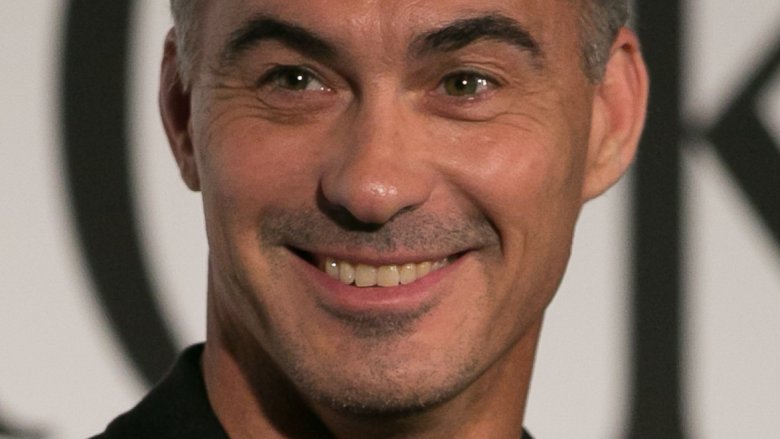 Getty Images
Chad Stahelski is looking to jump into another larger-than-life franchise. 
According to Deadline, Stahelski, who sat in the director's seat for both 2014's John Wick and 2017's John Wick: Chapter 2, is on board to helm Sandman Slim, a movie adaptation of Richard Kadrey's nine-novel fantasy book series. (Kadrey's first installment is, of course, Sandman Slim.) Studio 8 acquired rights to the film translation back in 2016, and executives are reportedly approaching the project as a vehicle for a new movie series. 
Sandman Slim follows James "Sandman Slim" Stark, a "fast-talking, hard-boiled, supernatural vigilante" who breaks free from the chains of Hell in efforts to exact revenge on those who pulled the strings on the murder of his girlfriend. And it doesn't stop there: On his vengeance-fueled mission, Stark hunts the malicious magicians responsible for sending him "downtown."
Here's the official synopsis for Kadrey's Sandman Slim novel: "Life sucks and then you die. Or, if you're James Stark, you spend eleven years in Hell as a hitman before finally escaping, only to land back in the hell-on-earth that is Los Angeles. Now Stark's back, and ready for revenge. And absolution, and maybe even love. But when his first stop saddles him with an abusive talking head, Stark discovers that the road to absolution and revenge is much longer than you'd expect, and both Heaven and Hell have their own ideas for his future. Resurrection sucks. Saving the world is worse."
What Happened to Monday writer Kerry Williamson is attached to adapt the book for the big screen, presumably working from the draft previously written by The Dungeon Masters producer Kel Symons. Patrick Walmsley and Julie Yorn of LBI Entertainment will produce alongside John Lesher. Chris Goldberg and Rishi Rajani oversee production for Studio 8. 
Up next for Stahelski is the third entry in the Keanu Reeves-starring action series, John Wick: Chapter 3, which is due out on May 17, 2019. As for author Kadrey, his tenth Sandman Slim book, Hollywood Dead, will be published later this year through Harper Voyager.