Why This CW Superhero Looks So Familiar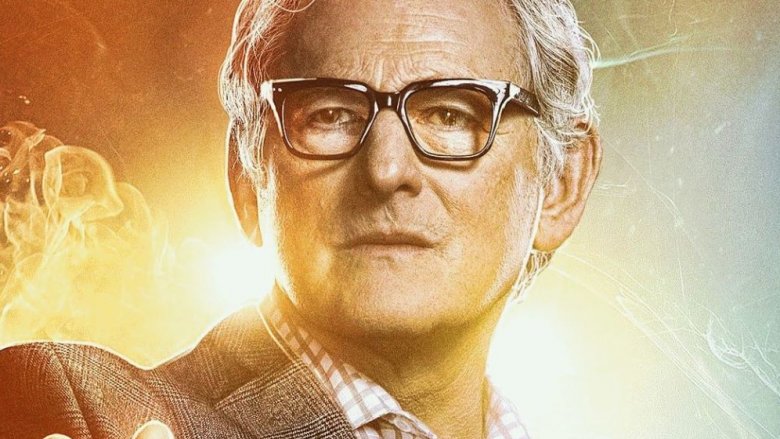 Victor Garber's Dr. Martin Stein tragically left CW's Legends of Tomorrow part halfway through the show's current and third season, after being part of the CW Arrow-verse since being introduced in fellow hero The Flash's first season. Although Dr. Stein is no longer with us on the show's new episodes, he'll live on forever through reruns (including the pitch perfect Flash/Supergirl musical crossover). 
Watching Garber, some viewers may ponder just why he looks so darned familiar. The Canadian actor has had a long career in TV, film, and theater, and odds are he's popped up in some of your favorite projects. Here is where you've seen actor Victor Garber before.
Godspell (1973)
Garber's first big on-screen role was one that was already familiar to him when he landed it. The part was Jesus in the 1973 musical Godspell, a role which he had already played in a Toronto-based theatrical production of the musical. Garber starred opposite David Haskell's John The Baptist/Judas Iscariot in the film, which provides a comical, rocking take on the biblical tales of Matthew.
Three years after the film was released, Godspell headed to Broadway; it was most recently revived in 2011, with Weeds' Hunter Parrish and later High School Musical's Corbin Bleu in Garber's role. Garber attended the opening night of the revival, calling the show "timeless." 
Sleepless in Seattle (1993)
Garber had some roles in the late 1970s and '80s, including a guest-starring appearance on the first The Twilight Zone revival, but his next huge role didn't come until 1993, when he landed a part in the now classic rom-com Sleepless in Seattle. In the Tom Hanks and Meg Ryan film, Garber played Greg, the brother-in-law of Hanks' Sam. His character was notably a part of the classic scene in which Rita Wilson's Suzy dramatically recounts the events of An Affair to Remember.
The First Wives Club (1996)
The next big role for Garber was starring in another classic rom-com: 1996's The First Wives Club. In the film, Garber played Bill Atchison, the film producer ex-husband of Goldie Hawn's Elise. Garber's Bill isn't exactly a hero in the film — he leaves his wife for a younger woman and then has the gall to ask for half their assets in the divorce, saying that she can thank him for her career as an Oscar-winning actress. Although Martin Stein would definitely frown upon Bill, the film earned the cast of First Wives a National Board of Review Award for Best Acting by an Ensemble. 
Titanic (1997)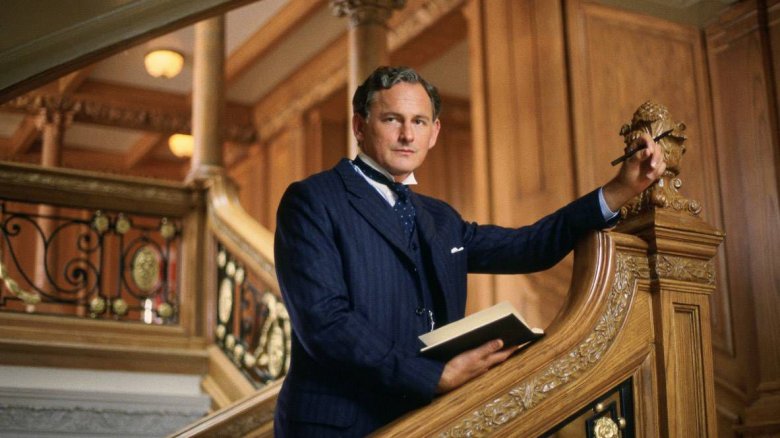 You may have heard of a little movie called Titanic — the 1997 drama is the second-highest grossing film of all time. Garber played Thomas Andrews, the man who built the ill-fated titular ship. Garber's role in the film was slyly mentioned on the season three Legends of Tomorrow episode "Freakshow," in which Stein said, "I refuse to set foot on the Titanic. Whoever built that ship should be shot." Clever, Legends of Tomorrow, very clever.
Cinderella (1997)
There have been many versions of Cinderella on both the big and small screens, but if you were a true '90s kid, Garber's version is probably the one you remember best. He played the king in the 1997 ABC TV movie Rodgers and Hammerstein's Cinderella, which starred pop singer Brandy as the titular princess.
Although the movie wasn't released in theaters, it featured a pretty star-studded cast. Whoopi Goldberg played Garber's wife, while Whitney Houston played Cinderella's Fairy Godmother, Bernadette Peters played her wicked stepmother, and Jason Alexander had a fun turn as the family's put-upon butler. The movie was met with critical acclaim and wound up debuting to an estimated 60 million viewers. 
Annie (1999)
Garber used his musical talents once again to star in the ABC TV movie Annie. Garber played Annie's (Alicia Morton) adoptive father Daddy Warbucks, with Audra McDonald playing his personal secretary (and future fiancée) and Kathy Bates playing the evil Miss Hannigan. The movie earned a Primetime Emmy Award nomination for Outstanding Made for Television Movie and became ABC's second-highest rated TV movie, after only Garber's Cinderella.
Legally Blonde (2001)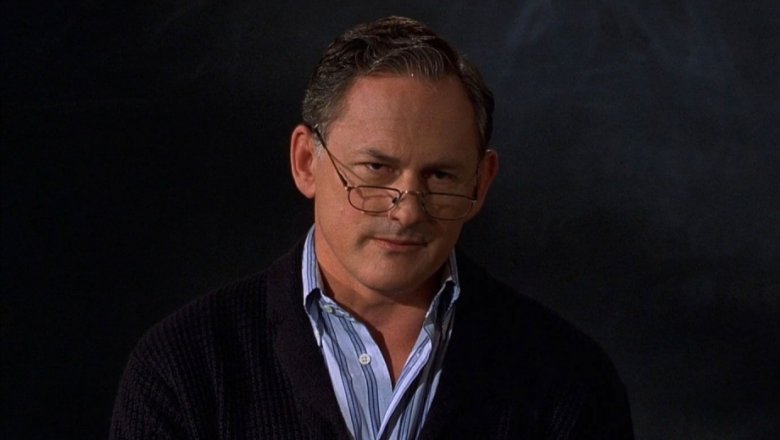 For his role in Reese Witherspoon's Golden Globe-nominated 2001 comedy Legally Blonde, Garber played Professor Callahan, a teacher who Witherspoon's Elle must contend with while a student at Harvard Law School. Garber's Callahan, who was also charged with running the defense for exercise queen Brooke Windham (Ali Larter) in the film, is definitely not the most fabulous part of the sparkly movie, but he certainly is memorable. (Unfortunately, Garber has yet to reprise his role in a production of Legally Blonde: The Musical.)
Alias (2001-2006)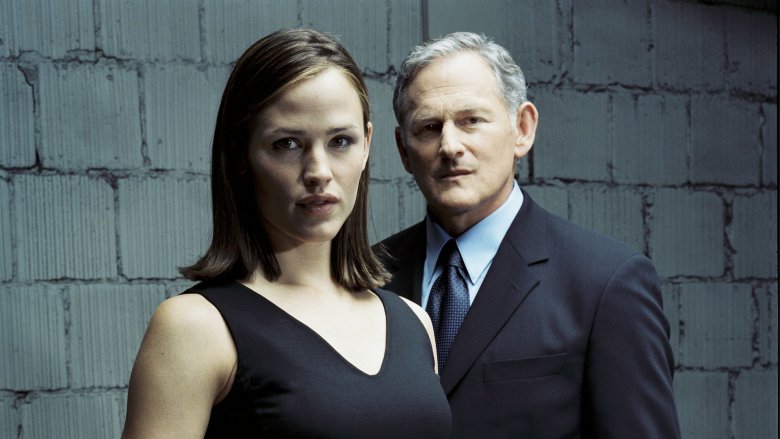 Probably Garber's most notable role to date, the actor starred as Jack Bristow, the father to Jennifer Garner's Sydney, on all five seasons of J.J. Abrams' ABC action drama Alias. Garber earned three Emmy Award nominations for Outstanding Supporting Actor for his role on the series; he also won a Saturn Award and a Golden Satellite Award in 2003.
Although Jack's relationship with his on-screen daughter was always a bit strained, Garber and Garner seem to be very tight in real life, often reuniting for dinner or at awards show parties. Although Garber's character (spoiler alert) unfortunately doesn't make it through the series finale, he will live forever in our hearts.
Tuck Everlasting (2002)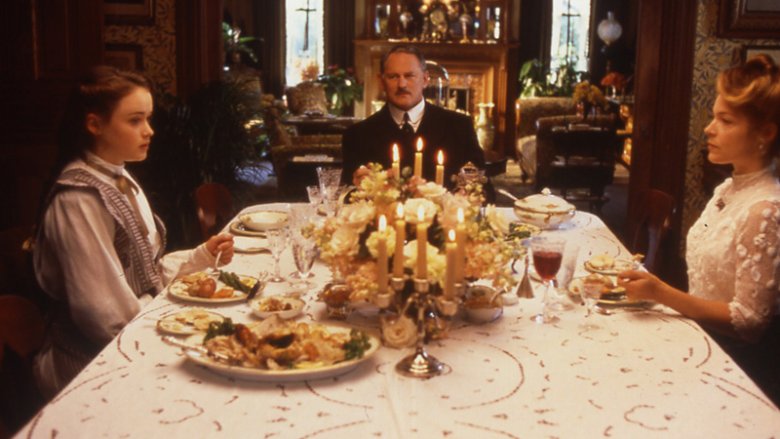 The love story between Alexis Bledel's Winnie and Jonathan Jackson's Jesse Tuck may be what most people remember from Tuck Everlasting, but Garber's Robert Foster played an important part as well. Robert is the uptight father of Bledel's Winnie, and his restrictions are part of the reason why his daughter considers leaving the family after meeting the immortal Tucks. Although Tuck Everlasting was not a huge box office success, the movie is still a favorite of teens everywhere.
Milk (2008)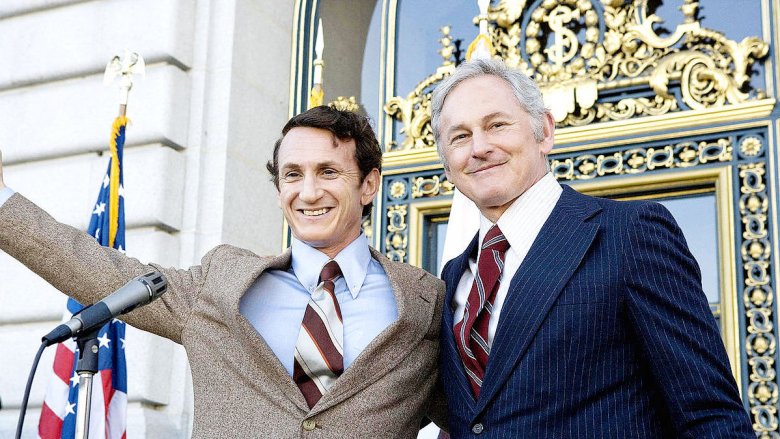 With a Screen Actors Guild Award nomination for Outstanding Performance by a Cast in a Motion Picture for 2008's Milk, Garber played San Francisco Mayor George Moscone, who was tragically assassinated alongside Sean Penn's gay rights activist Harvey Milk. Garber, who is openly gay, called Penn's role "a landmark performance." 
Eli Stone (2008-2009)
Garber's next big TV project wasn't as successful as Alias, but it has still gained a bit of a cult following. The actor appeared in ABC's musical dramedy Eli Stone, which ran for two seasons, as Jordan Wethersby, the boss and mentor of Jonny Lee Miller's title character, a lawyer who starts experience hallucinations after being diagnosed with an inoperable brain aneurysm.
The show came from two people who should be very familiar to DC fans: Greg Berlanti and Marc Guggenheim, both architects of The CW's Arrow-verse. The series also featured a few other future Arrow-verse regulars, including The Flash's Tom Cavanagh and Danielle Panabaker and Supergirl's Laura Benanti. The Flash and Legends of Tomorrow's Matt Letscher was also a series regular on the show.
Argo (2012)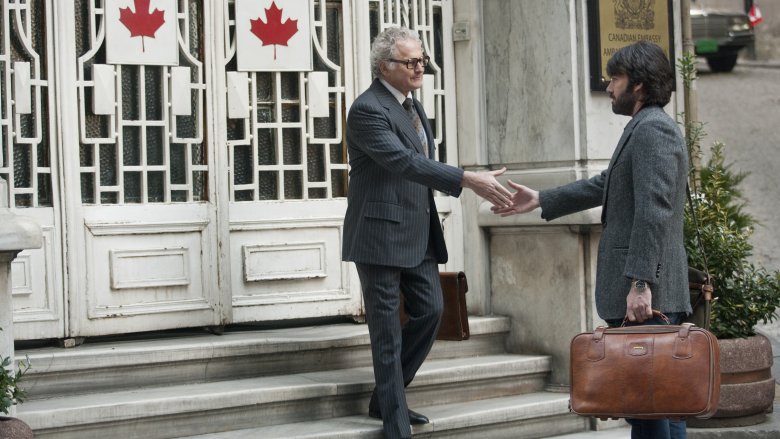 Garber was once again part of a nominated cast with a SAG Award nod for Outstanding Performance by a Cast in 2012 when he appeared in Ben Affleck's Argo. In the film, Garber played Ken Taylor, the real-life Canadian ambassador to Iran who housed six embassy staff members in his home to help them avoid capture after revolutionaries seized the United States embassy in Tehran. Garber said that his former Alias costar Jennifer Garner, then married to Affleck, was instrumental in getting him to take the part. 
Garber's role was actually met with a lot of controversy, with some criticizing the film for minimizing the role of the Canadian heroes in the real-life story. Taylor himself implies that the movie widely under-emphasized the consequences he faced on the ground versus the consequences the CIA faced gathering intelligence from afar. Jimmy Carter, who was president at the time of the crisis, said that the "main hero" of the story was, in his opinion, Taylor.
Sicario (2015)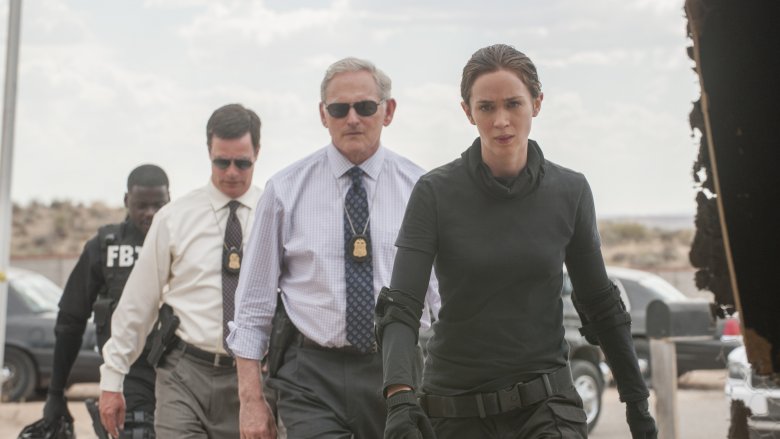 Garber starred in another critically acclaimed film in 2015, playing a role in Taylor Sheridan and Denis Villeneuve's thriller Sicario. In the film, Garber played Dave Jennings, the superior officer to Emily Blunt's FBI agent Kate Macer. Although Garber has said that he "wasn't crazy" about his particular part, he was definitely in favor of the finished product. Unfortunately, though, it doesn't look like he's returning for the 2018 sequel.
Guest-starring roles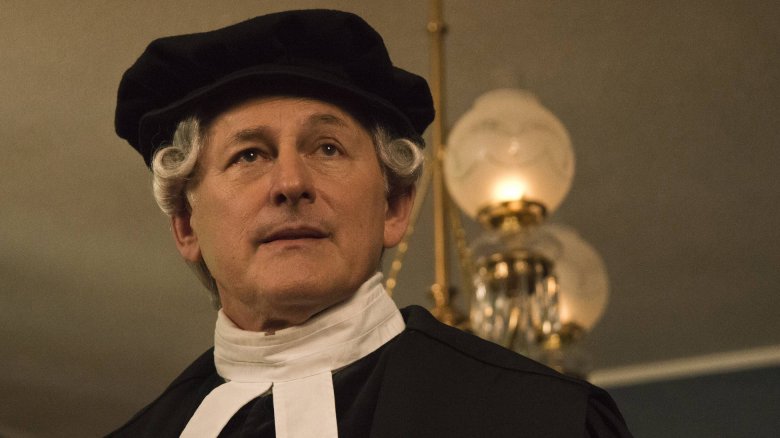 Garber has popped up all over TV, earning a Primetime Emmy Award nomination in 2001 for his guest appearance on Frasier and another in 2005 for his appearance on Will and Grace. Throughout the early 2000s, other notable guest appearances included Ugly Betty, Nurse Jackie, and Glee.
In 2011, after booking a guest role on 30 Rock, Garber lent his voice to the title character of Charles Townsend in ABC's ill-fated Charlie's Angels reboot. He then had guest roles on Damages, The Big C, The Good Wife, Sleepy Hollow, Modern Family, Difficult People, and, more recently, the Starz series Power and Fox's The Orville. You may also recognize his voice as being that of the narrator on NBC's miniseries The Slap. 
Broadway
As you've probably already noticed, many of Garber's roles are musically inclined, so it shouldn't be surprising to hear that the actor has had a successful career on Broadway as well. His notable parts include starring in Sweeney Todd in 1979, Lend Me a Tenor in 1989, Damn Yankees in 1994, and, most recently, the 2017 revival of Hello, Dolly! Off Broadway, he has appeared in Assassins and Merrily We Roll Along. 
Garber has been honored four times by Broadway's biggest awards, the Tony Awards, earning nominations for Best Performance by an Actor in a Leading Role in a Musical for Damn Yankees and Little Me; for Best Performance by an Actor in a Leading Role in a Play in Lend Me a Tenor; and Best Performance by an Actor in a Featured Role in a Play for Deathtrap.