The Devastating Death Of Michael Butler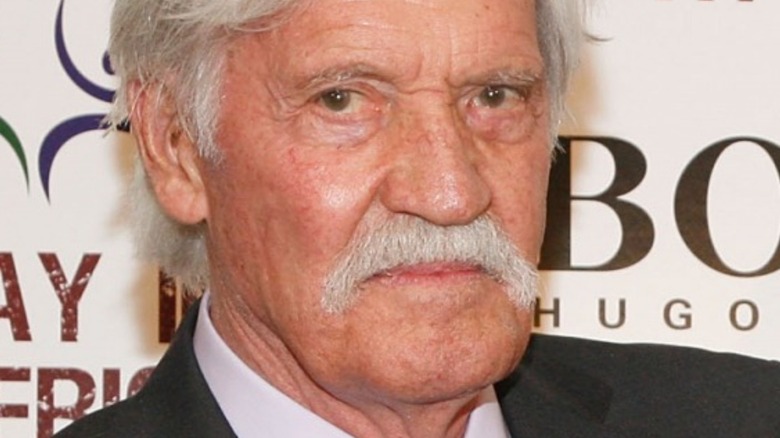 Amy Sussman/Getty Images
Michael Butler, the producer of Broadway musicals "Hair," and "Lenny," both of which were adapted into movies, died on Monday, November 7, 2022, in Santa Barbara, California, at the age of 95, according to Deadline. The news of his death was provided by his attorney on behalf of his surviving family members but no additional details were provided about his demise. 
Butler rose to international success in the 1960s when he produced "Hair." The musical defied traditional norms for the format to include various social issues and movements of the era once it premiered on Broadway in 1968, having successfully transferred the theatrical show from the much smaller Shakespeare Free Theatre (via MichaelButler.com).
In addition to his production duties, he also became known as a social activist during the period of the Civil Rights Movement and the Vietnam War. The producer was also a special advisor to Sen. John F. Kennedy before he became U.S. president, as well as to his brother, Sen. Robert Kennedy. "Hair" would go on to score Butler a 1969 Tony Award nomination for best musical, but the prolific musical impresario also branched out into cinema and other ventures throughout his long career.
Michael Butler also produced the 1979 film adaptation of Hair
"Hair" would go on to be recreated into a major motion picture of the same name with "One Flew Over the Cuckoo's Nest" director Milos Forman helming. The cinema adaptation featured memorable recreations of the show's best Broadway numbers, including "Easy to Be Hard," as performed by Cheryl Barnes in the movie, in addition to a striking and energetic reimagining of "I Got Life," which has become an unforgettable movie musical number. Past the big screen restructuring of the musical, it went on to achieve cult status thanks to its counterculture themes and mature content not normally associated with traditional Broadway melodious shows. It was even slated to appear on NBC as "Hair Live!" in 2019 but was ultimately abandoned.
When asked towards the end of a 2020 video interview with Matthew Herrmann (per Invisible Harness), the one thing he had learned from all "Hair" performances over the decades, the producer simply replied, "Love. Peace and love." With so many decades of experience filled with seismic moments in American and world culture, as well as a career defined by progressive ideals of harmony and equality for all, those two emotions are easy to see in his life's work. 
Michael Butler's surviving family members include his son Adam along with daughter-in-law Michelle, in addition to a grandson named Liam.