Legendary Singer And Actor Vic Damone Dead At 89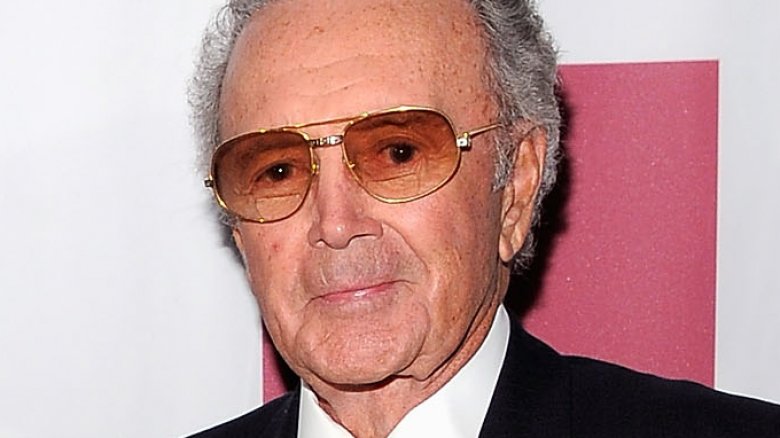 Getty Images
Vic Damone, the singer and actor that Frank Sinatra once said had "the best pipes in the business," has died. He was 89.
Victoria Damone told the Associated Press (via USA Today) in a phone interview that her father died Feb. 11 at a Miami Beach hospital in Florida from complications of a respiratory illness.
Damone began his career as winner of Arthur Godfrey's Talent Search in 1947 before becoming a regular on the show. His first single, "I Have But One Heart," reached No. 7 on the Billboard chart and he released a string of hits including "You're Breaking My Heart" in 1949 and "On the Street Where You Live" in 1955.
He moved into acting in the '50s, appearing in films like 1951's The Strip and Rich, Young and Pretty. He also had big roles in movie musicals like 1955's Hit the Deck and Kismet and hosted his own TV show, The Vic Damone Show, in 1956. 
In the '60s, he played crooner Ric Vallone in an episode of The Dick Van Dyke Show and later hosted an NBC variety series called The Lively Ones.
By the '70s, Damone had started performing in Las Vegas casinos and Francis Ford Coppola offered him the role of Johnny Fontane in The Godfather. Damone reportedly turned down the part because he didn't think he would get enough screen time and he was also afraid of provoking the mob and Sinatra, whom Damone respected. The role ultimately went to Al Martino.
Damone was also a personal friend of Donald Trump and, in 2016, Trump offered to be a character witness on Damone's behalf in the event that his step-daughters might take legal action to prevent him from receiving any of his fifth wife's estate, worth an estimated $900 million.
One of his final public performances was in 2002 at the Raymond F. Kravis Center for the Performing Arts in Palm Beach, but he suffered a stroke the same year and retired. His final album was also released that year.