HIMYM's Cobie Smulders Loved The Weirdness Of The Robin Sparkles Storyline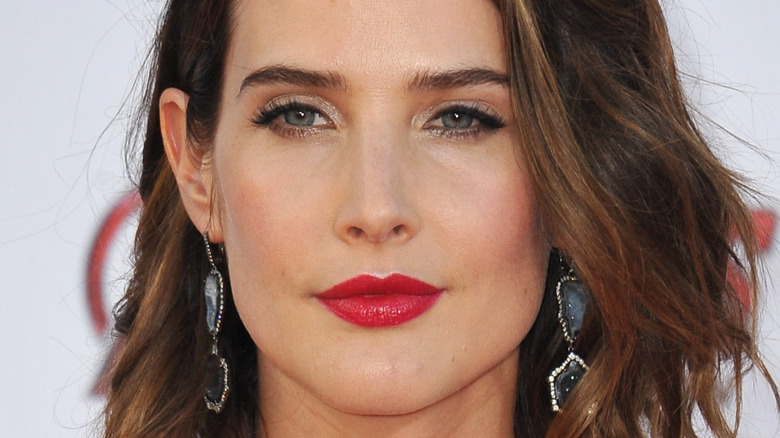 Jaguar PS/Shutterstock
The hit CBS sitcom, "How I Met Your Mother," focuses on the hopeless romantic architect Ted Mosby (Josh Radnor) as he embarks on numerous relationships. During the show's first season, he begins dating Robin Scherbatsky (Cobie Smulders), an independent news anchor with a penchant for scotch and guns. Eventually, Ted and his friends, Marshall Eriksen (Jason Segel), Barney Stinson (Neil Patrick Harris), and Lily Aldrin (Alyson Hannigan), realize Robin was a teen sensation with the stage name Robin Sparkles. The Canadian singer initially based her aesthetic and sound on 1980s pop until she began sporting an edgier, grunge-inspired look. Throughout the series, Ted, Marshall, Lily, and Barney come across music videos for her songs "Let's Go To the Mall," "Sandcastles in the Sand," and "P.S. I Love You." 
During a February 2022 appearance on "The O'SHOW," hosted by Jack O'Hara, Smulders revealed why she was delighted by the Robin Sparkles storyline on the series.
Cobie Smulders shared why she loved the Robin Sparkles storyline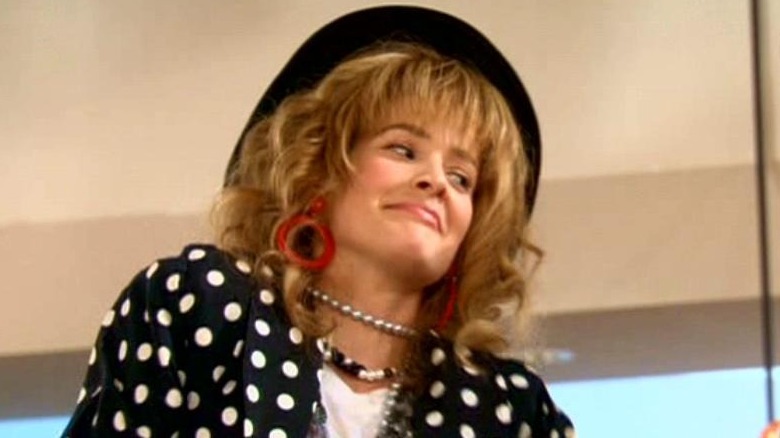 CBS
In the "The O'SHOW" interview, Cobie Smulders revealed that Robin's history as a pop star was her favorite "How I Met Your Mother" storyline. She also shared that the show's creators, Craig Thomas and Carter Bays, approached her before Season 2 to tell her about Robin Sparkles. "I loved the Robin Sparkles stuff because it was so weird. And it was so strange to be like — I think it was the second season, I think it was, and they kind of came at me, and they were like, 'we're thinking about making Robin like a Canadian pop star from the '80s,' and I was like 'what?'" recalled the "Avengers: Age of Ultron" star.
She went on to say that she enjoyed spending hours on set shooting the Robin Sparkles music videos. "It was just so strange. And joyful. You know what I mean, it was just really fun, so I loved that," she shared.
While Smulders did not have a pop career, she and her "How I Met Your Mother" character share a few similarities. Like Robin, the actress hails from Canada. In a May 2012 interview with George Stroumboulopoulos, Smulders revealed Thomas and Bay decided to have the journalist be a Canadian native after Season 1. "Second season, they said 'we're thinking about making Robin a Canadian,' and I was like 'okay' and they said 'we think it's exotic.' And I was like, 'never been called that in my life, but sure, sure, let's do it,'" quipped Smulders.