The Creel House From Stranger Things Is On The Market For $1.5 Million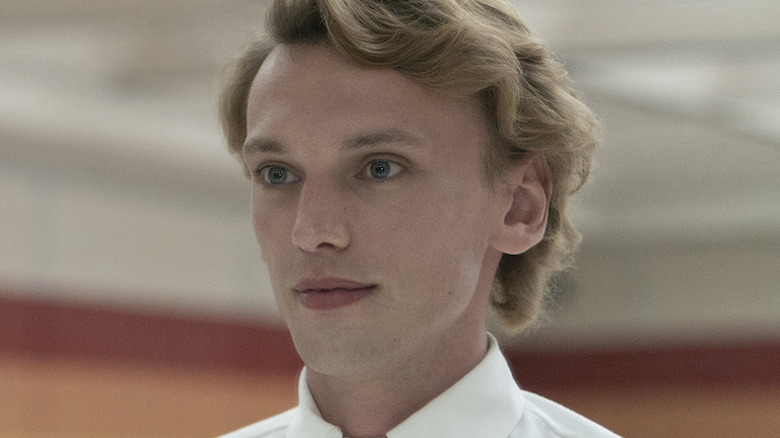 Tina Rowden/Netflix
"Stranger Things" has given its settings a life of their own; whether it be the nostalgic Starcourt Mall or Hopper's cramped cabin, the series' locations are often as pivotal as the characters. Season 4 is no different — making Hawkins High and Family Video just some of the recognizable properties. Still, Nothing stands out more in the minds of viewers than the Creel House.
The Creel family may have been an unknown factor when the current season began but they quickly became one of the most important people ever to call Hawkins home. Revelations during the 4th season would point to one family member, in particular, being not only a villainous figure but a prominent force in everything that happened until this point.
Creel House itself was shown throughout the season, both in its weathered state and as it looked when the family lived there. The home was also where some of the season's biggest events and reveals took place. Viewers might be delighted or disturbed to know the location is real. Now, it's set to become the ultimate collector's item for die-hard fans of "Stranger Things."
The Creel House is going for a steep price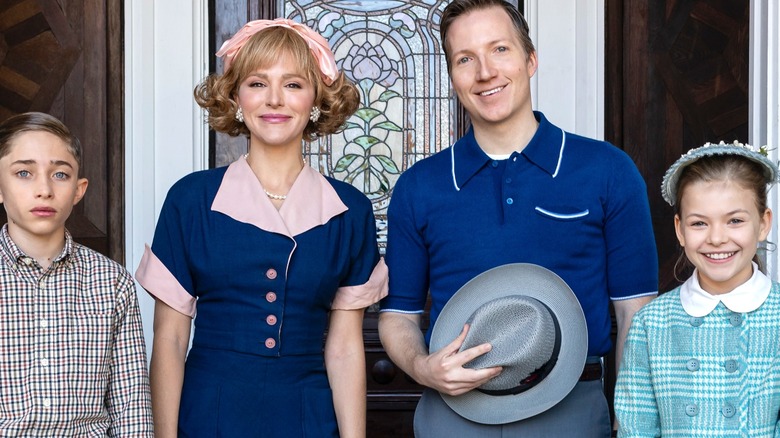 Tina Rowden/Netflix
The house featured as the Creel's residence has been put up for sale — Vecna not included. It's not a new addition to the city of Rome, Georgia; in fact, it is listed as 140-year-old property, according to CNN. If the location sounds a bit remote for Hawkins, it's actually perfectly placed for "Stranger Things" as the popular Netflix series films in Georgia.
This seven-bedroom, seven-bathroom mansion isn't going to be cheap. As of November 2022, the price is set at a whopping $1.5 million. The current owners — married couple Shane Fatland and Bryan Schreier — bought the house for only $350,000 but later put $500,000 into renovations (via CNBC). All of that paid off when catching the eye of location scouts.
Anyone hoping to have a spooky attic included may be sad to learn that's far from the case here. Not even a terrifying grandfather clock or gateway to the Upside Down can be found in this space. Instead, Architectural Digest describes it as an unfinished third floor. The outlet also suggests that DIY-savvy residents could turn it into another room or office.