Viola Davis To Play U.S. President In Amazon Prime Thriller G20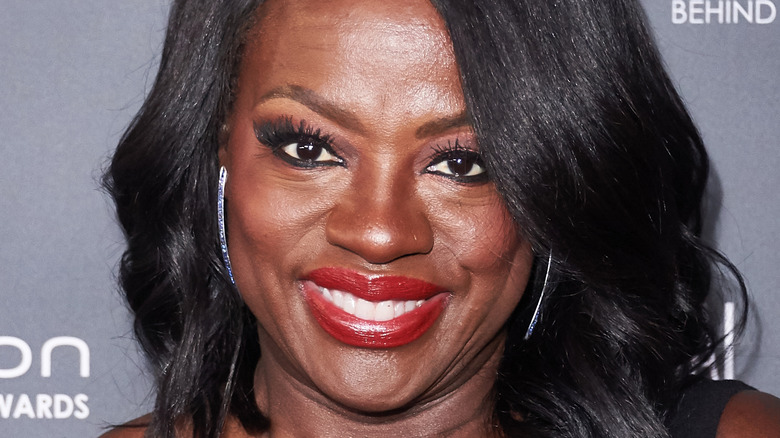 Unique Nicole/Getty Images
There are few people in this world that have such a commanding presence as Viola Davis. Currently featured and starring in the historical drama "The Woman King," Davis is one of those actors that is fiercely respected for her dynamic range, intense looks, and ability to switch between comedy and tragedy. Speaking on her most recent role in "The Woman King" with The Guardian, Davis stated, "I arrived in Hollywood having hopes and dreams for my career, but never quite having ownership or agency. 'The Woman King' has seemed like the ultimate gift and conduit to give me that agency." For her efforts, IMDb notes that the legendary actor has been nominated for 197 awards, and she managed to take 105 of those home at the time of this writing. In other words, Davis is an exceptionally accomplished actor.
Besides "The Woman King," some fans may recognize her from "The Help" or appearances in the DC Cinematic Universe as the unscrupulous Amanda Waller. Waller is an imposing figure in the DCCU, and she pops up in both "Suicide Squad" movies and the hit HBO series "Peacemaker." However, it seems like Davis will soon be playing the leader of the free world in Amazon and MRC Film's "G20," but what else do we know about this upcoming action flick?
Viola Davis is producing and starring in G20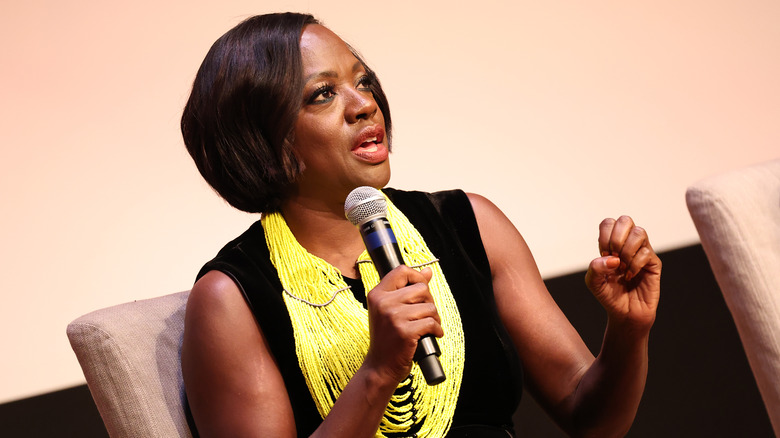 Paul Morigi/Getty Images
As confirmed by The Hollywood Reporter, Viola Davis has been tapped to play President Taylor Sutton in Amazon Prime's action thriller "G20." This particular movie focuses on a G20 summit, which is when the most powerful and influential countries gather in order to discuss current events, but instead of a stuffy and bureaucratic affair, the summit is attacked by terrorists. Luckily for those trapped in this hostage situation, President Sutton will bring all of her charisma and cunning to bare in order to end this tense stand-off and deadly situation. 
Amazon Studios head of movies Julia Rapaport said of Davis' casting, "Viola is truly a one-of-a-kind talent both in front of and behind the camera, and we can't wait to watch her bring the dynamic character that is President Sutton to life." MRC Film co-presidents Brye Adler and Jonathan Golfman also released a statement that said, "Viola bringing her unmatched strength, depth and humor to this kind of fun, popcorn movie is something we cannot wait to see."
"G20" does not yet have a definitive release date yet, but there is some information available for the movie. Patricia Riggen of "Miracles from Heaven" is set to direct, while Davis and her husband Julius Tennon are producing along with Andrew Lazar of Mad Chance. One thing is for certain though, and that it will be interesting to see Davis flex her presidential prowess in "G20."