Millie Bobby Brown Admits Playing Britney Spears Is High On Her Bucket List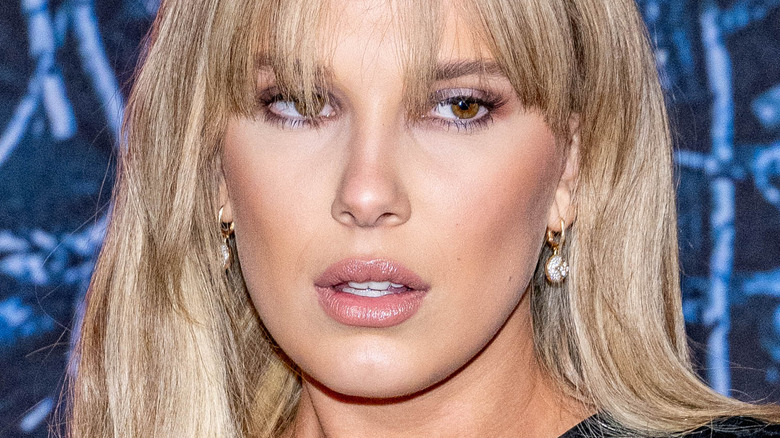 Roy Rochlin/Getty Images
Millie Bobby Brown hasn't had a typical upbringing. At only 12 years old, the young actress became a global phenomenon when "Stranger Things" made its debut on Netflix in 2016. Fans fell in love with her character of Eleven — the escaped patient of Dr. Martin Brenner (Matthew Modine) who, with her psychokinetic abilities, fiercely protects her new friend Mike Wheeler (Finn Wolfhard) and the other Hawkins residents from the evils of the Upside Down.
In an interview with Stephen Colbert that same year, Brown revealed that she had been acting for about four years prior to the Duffer Brothers' smash hit. However, none of her previous roles, including single episodes of "Grey's Anatomy" and "NCIS," catapulted her to such stardom. In fact, she almost quit acting before landing the role of Eleven after being told by a casting director that she was too mature. Now, Brown has a diehard fan base spanning multiple generations, a busy press schedule, and celebrity friends, such as "Dance Moms" star Maddie Ziegler.
Brown's star power has only grown since 2016. The actress, now 18, appears in major films like 2020's "Enola Holmes" and 2022's "Enola Holmes 2," in which she takes on the role of Sherlock Holmes' little sister, and currently boasts a whopping 59.2 million followers on Instagram.
However, there's one role that she dreams of landing someday, one she would have a deeply personal connection to — pop star Britney Spears.
Millie Bobby Brown believes she can tell Britney Spears' story in the right way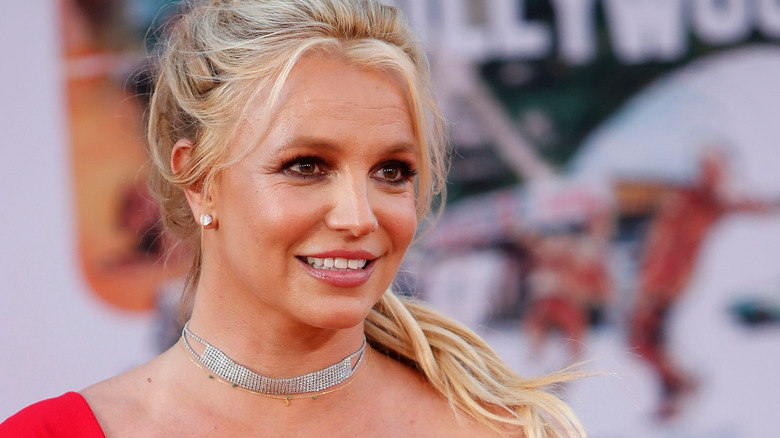 Kathy Hutchins/Shutterstock
On "The Drew Barrymore Show," as part of a special segment called "Drewber," Millie Bobby Brown was asked to name a role on her bucket list. Without hesitation, Brown revealed her goal of portraying Britney Spears.
"I wanna play a real person and I think for me, Britney," Brown told Barrymore. "I think her story first of all resonates with me, just growing up in the public eye, watching her videos, watching interviews of her when she was younger. I see the scramble for words and, I don't know her, but when I look at pictures of her, I feel like I could tell her story in the right way and hers only."
When Spears' debut album "...Baby One More Time" dropped in 1999, she was in her late teens and, seemingly overnight, skyrocketed to global stardom. Her girl-next-door persona made her an inspiration to the masses. However, having her life on display for the world to see eventually took its toll. The year 2007 was a sadly momentous one for Spears, who shaved her head and attacked paparazzi with an umbrella (via The Sun).
Though she is now free of her father's conservatorship, as reported by NPR, fans fear that something still isn't right. On her many Instagram posts that feature her frantically dancing, her followers express concern, rather than enjoyment, over her moves.
A number of documentaries have been made over the years about Spears, but a biopic like 2018's "Bohemian Rhapsody" has yet to be conceived. This leaves the door wide open for two-time Emmy-nominated Brown — who understands firsthand the trials of being a young star — to bring Spears' struggles to life on the big screen.