Friends Fans Are Split On The Character They Really Can't Stand - Looper Survey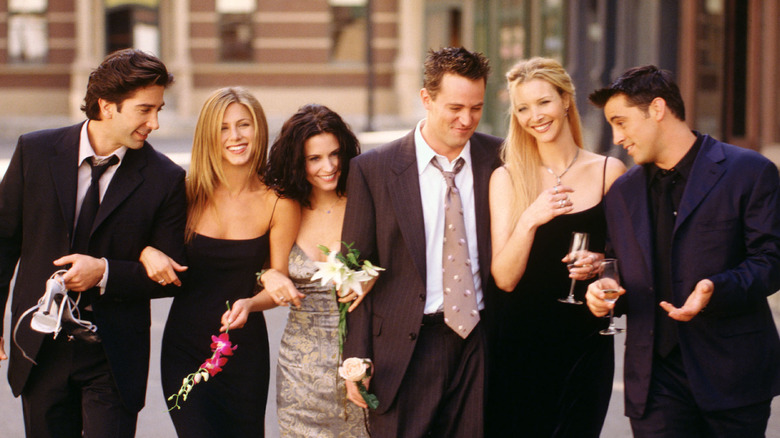 Getty Images/Getty Images
After HBO nabbed the rights to show it, "Friends" became the most-watched show on HBO Max in 2020 (via TV Guide), with "Friends: The Reunion" in 2021 managing even to keep a superhero at bay, matching Gal Gadot's return in "Wonder Woman 1984" (via Uproxx). With the attention that big even 18 years after the show finished, those beloved six twenty-somethings are still firmly in the public consciousness, as is that earworm of a theme tune that makes you want to dance in a water fountain. Undeniably, there's still a lot of love for Ross, Rachel, Chandler, Monica, Joey, and Phoebe, but it can't be ignored that some get more than others.
Along with the debate over the best Marvel film, Pokémon, and favorite potato chip flavor (you know, the important stuff), one argument that has raged on for years is which is the best Friend of the iconic show. For some, it's an easy choice to make, but we're not about easy options. We want the tough ones, which is why Looper conducted a survey of 605 people around the U.S. to vote on the Friend they really can't stand. There are plenty of arguments for who might make the bottom of the list, but the results calculated by our dedicated Transponsters have provided some shocking results that ended with two Friends, in particular, taking the title.
Looper fans don't want to be friends with Ross or Phoebe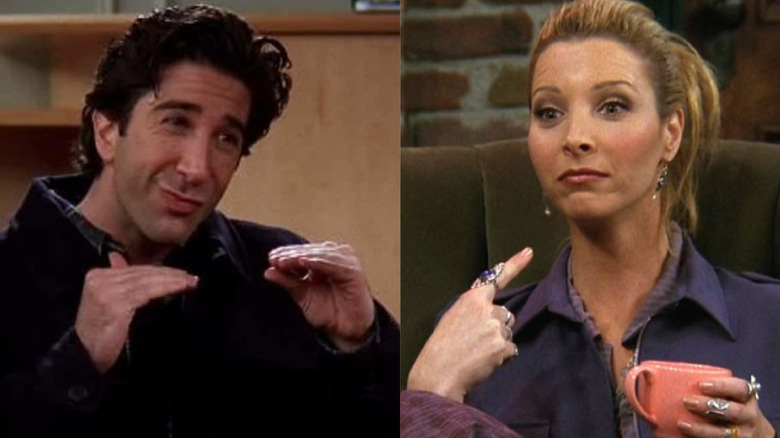 Warner Bros. Television
Firstly, let's start with the good and least surprising news. It turned out that among these famous caffeine-infused New Yorkers, sarcastic joker Chandler Bing (Matthew Perry) was the least loathed Friend of the show, pulling in only 6.94% of the votes. That is understandable. Could he be any more likable?
After Chandler came his much-loved other half — the one that stuck with him through thick and thin and was the world champion of CUPS, Joey Tribbiani (Matt LeBlanc). He pulled in 8.93% in the polls. In third place was the one character that gave people around the world major hair envy, Rachel Green (Jennifer Aniston), with 13.88% of the vote. At the halfway point with 18.02% of the vote was the neat freak, expert chef, and woman who had a concerning obsession with besting her older brother, Monica Geller (Courteney Cox). 
Here, the title of Friend people couldn't stand was split between two unfortunate souls. Earning 26.12% of the votes each were Indiana Jones wannabe Ross Geller (David Schwimmer) and stinky feline-obsessed free spirit Phoebe Buffay (Lisa Kudrow). So what do you make of that brand-new information? Happy? Sad? To quote Joey, "it's a moo point," as Looper's word is law.