Child's Play TV Series In The Works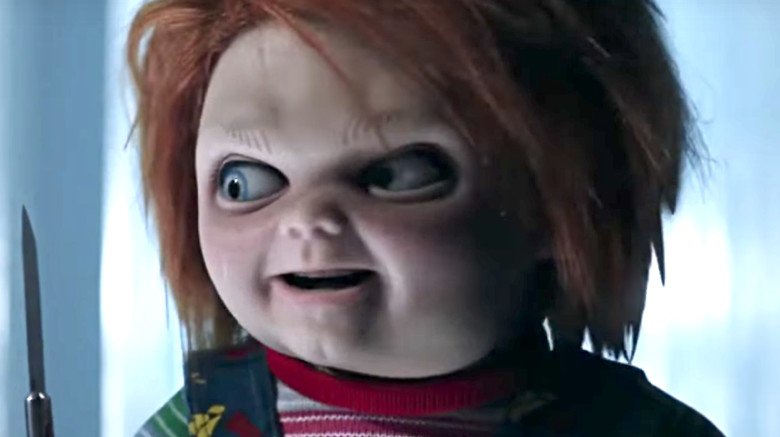 One, two, Chucky's coming for you — again.
Bloody Disgusting reports that Child's Play screenwriter Don Mancini and Child's Play film franchise producer David Kirschner are developing a television series all about the red-haired demon doll. Better yet, even original voice actor Brad Dourif is back on board to lend his voice to Chucky once more. 
As Mancini, who also directed all the installments of the movie series from 2004's Seed of Chucky through 2017's Cult of Chucky, explained, the television series will consist of eight parts and explore Chucky's dark history rather than dive straight into humor and social commentary. Kirschner also noted that the show isn't a reboot; instead, it will serve as a continuation of the franchise's serial killer-possessed doll mythos. Cult of Chucky, which saw the title character hack-and-slashing his away through a psychiatric hospital, establishes a few ways in which the series can do just that. Mancini stated that the series was actually "deliberately set up at end of the last movie."
"We plan to use Child's Play in the title," Mancini said. "We want to definitely signal that we are going dark, darker than ever before. It's going to be very creepy." He reiterated that the "tone is dark and disturbing," signaling major spooks ahead. 
Mancini then expressed his joy over getting started on the project: "I'm incredibly excited about the series and to explore a world in which we've never done before." Kirschner seemed to share similar feelings, stating, "Don has taken the franchise in a wonderfully frightening direction. He seems to outdo himself every time."
Beyond his connection to the Child's Play franchise, Mancini has worked as a writer and producer on the NBC show Hannibal, led by Hugh Dancy and Mads Mikkelsen, and has offered his creative talents to the Nick Antosca-created Syfy anthology series Channel Zero.
No word yet on when the Child's Play series will premiere, but we'll keep you up to date with new information as it becomes available.