Psycho Actor John Gavin Dies At 86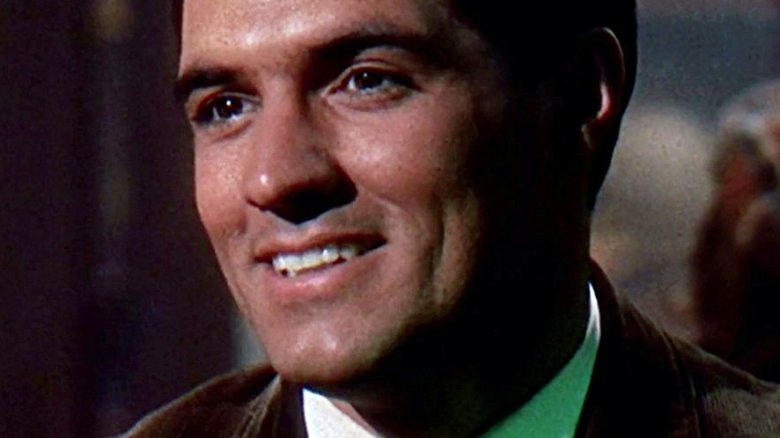 IMDb
John Gavin, the actor known for his roles in films like Psycho, Imitation of Life, and Thoroughly Modern Millie, has died (via The Hollywood Reporter). 
Budd Burton Mossa, a representative for Gin's wife, actress Constance Towers, indicated that the actor passed on Friday, February 9. Director William Friedkin (The Boys in the Band, Sorcerer, Cruising, To Live and Die in L.A.) also confirmed the sad news on Twitter, writing, "A sad day. My great friend John Gavin died this morning. One of the finest men I knew. And like a brother to me. May he rest in peace." Gavin was 86 years old. 
Born Juan Vincent Apablasa in 1931, Gavin studied Latin American economic history at Stanford University, and graduated in 1952. He went on to serve as an Air Intelligence Officer in the U.S. Navy, and was determined to pursue a career in the diplomatic corps after he was discharged. However, a friend of his suggested that he go into acting, and so he did. Under the tutelage of acting coach Jeff Corey, Gavin earned a contract with Universal and first appeared as John Gilmore in 1956's Raw Edge. 
Gavin returned to his home country in 1967, against Universal's wishes, to star as the title character in the Spanish-language, Mexican Revolution-set film Pedro Paramo. His risky decision ended up paying off big time: Universal executives were impressed, and subsequently cast him alongside Julie Andrews in Thoroughly Modern Millie.
Throughout the 1960s, Gavin starred as Julius Caesar in Stanley Kubrick's Spartacus, brushed shoulders with Doris Day and Rex Harrison in Midnight Lace, played Hubert Bonisseur de la Bath in OSS 117 – Double Agent, and acted opposite Katherine Hepburn as The Reverend in Bryan Forbes' The Madwoman of Chaillot. Roles in Romanoff and Juliet, Tammy Tell Me True, and Back Street rounded out the decade for Gavin. 
In 1971, Gavin was set to take on the coveted part of James Bond in Diamonds are Forever, but Sean Connery ultimately swooped in and reclaimed the role. Three years later, he married Towers, the actress known for her starring performances in Sam Fuller's experimental movies Shock Corridor and The Naked Kiss as well as her work on various soap operas. Gavin was previously married to ex-wife Cecily Evans from 1957 to 1965.
The '70s also saw Gavin star in the ABC miniseries Doctors' Private Lives and the Broadway romantic comedy Seesaw, as well as serve as president of the Screen Actors Guild.  
In the 1980s, Gavin served as then-President Ronald Reagan's ambassador to Mexico, a job he took exited a Broadway revival of Can-Can to take. He remained in his position until June of 1986. A year later, Gavin was tapped as president of Univisa Satellite Communications. 
Gavin's television credits also included The Doris Day Show, The Saint, Fantasy Island, The Virginian, Hart to Hart, Medical Center, and Mannix. He appeared in other films such as Pussycat, Pussycat, I Love You; Keep It in the Family; House of Shadows; and his final movie, Jennifer.
The actor is survived by his wife and his two daughters, Cristina and Maria.