The Devastating Death Of Alice Estes Davis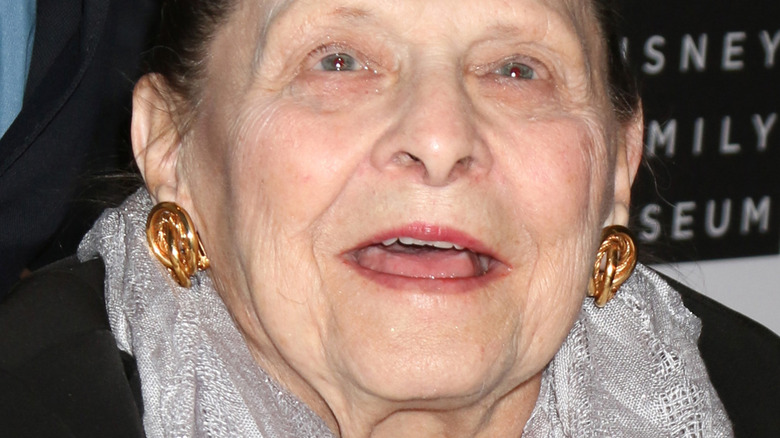 Kathy Hutchins/Shutterstock
Alice Estes Davis, the costume designer and artist who helped give Disney's theme parks its special sparkle, passed away at the age of 93 on November 3 in her home ensconced within the Los Feliz enclave in California. A statement from her family, reproduced by the Walt Disney Company official website, does not state an official cause of death, though it describes her passing as having been peaceful, and her having been attended by friends and family in her final moments. 
Davis was trained as a fashion designer who specialized in women's lingerie, but she also had an eye for costume design. Her costume design work caught the eye of Walt Disney himself, and she influenced and took part in multiple Disney projects. She designed costumes for one live-action Disney film and two Disneyland rides –  "It's a Small World" and "Pirates of the Caribbean" — creating iconic looks that will forever be intertwined with millions of happy memories connected to Disney's theme parks. Follow us as we take a retrospective look at her work as an Imagineer and its generational impact on how Disney fans see the beauties of the world.
Davis started in fashion and fell for an old man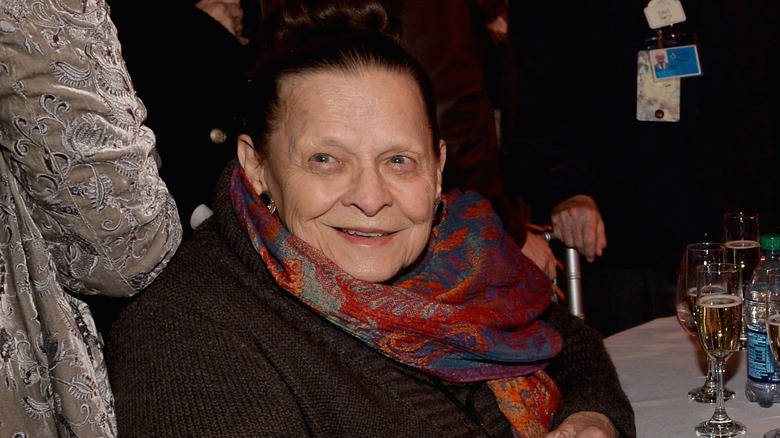 Alberto E. Rodriguez/Getty Images
Alice Estes was a California native; she was born on March 26, 1929, in Escalon, and soon developed a penchant for capturing the beauty of women's fashion. Having moved to Los Angeles in her early childhood, she won a citywide contest with her portrait of a woman in a pink dress, and her artwork would end up on display in a local bank. At the time, she was only 5 years old, but it set her on an artistic path early. To wit, Estes ended up attending the prestigious Chouinard Art Institute on a scholarship. Then, after graduating, she worked her way to the top of the heap at the Beverly Vogue & Lingerie House, designing two lines of fashion lingerie by herself and becoming the firm's head designer. 
Estes married Marc Davis, one of Disney's "Nine Old Men," in 1956. Davis had instructed Estes during her years at the Chouinard Art Institute, and they didn't run into each other again until Estes was in the middle of her own career designing lingerie for the Beverly Vogue & Lingerie House. Davis called her up one day asking for a favor — he needed someone to help him design a costume for Helene Stanley to wear for filmed test footage for Disney's upcoming "Sleeping Beauty" which would show off how the fabric of a skirt bunched. "Marc wanted to see how the skirt worked in live dance steps, and that was my first job at Disney," she explained to D23 in 2016, per the official Walt Disney Company Website. This business relationship turned into a love match that would last for 44 years until his passing at 86 years old on January 12, 2000 (per The New York Times). 
She earned her dues as an Imagineer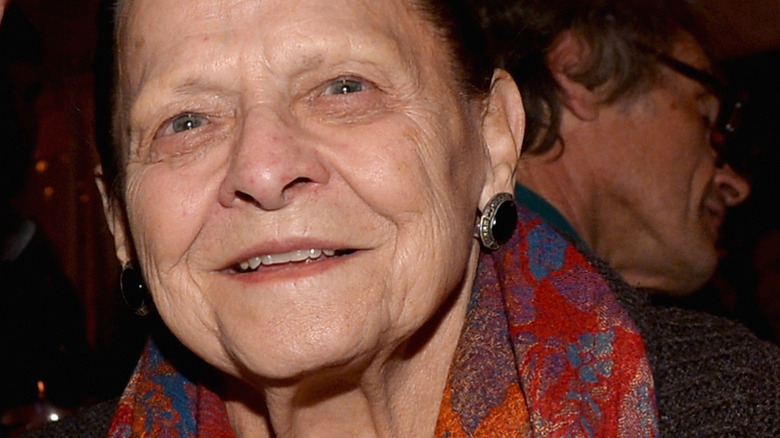 Alberto E. Rodriguez/Getty Images
Alice Estes Davis soon became a regular part of the Disney ecosystem, and designed costumes for the live-action Disney film "Toby Tyler." This led to her being hired by WED Enterprises. Through WED, Disney hired Davis to contribute to their "It's A Small World" ride, which would be on display during the New York City World Fair from 1964 to 1965. Davis created 300 costumes for "It's a Small World," dressing characters conceived by Mary Blair, whom she idolized and would become close friends with during the course of the project. The ride was eventually transferred to Disneyland and became an instantly iconic part of the park. 
In 1965, Marc Davis designed the characters and costumes for "The Pirates of the Caribbean" ride, and Alice Davis constructed each costume from his illustrated work. The ride opened two years later. Alice Davis, who also contributed to the Carousel of Progress ride and the Flight to the Moon attraction, has been honored by Disney multiple times for her work for the company. She was named a Disney Legend in 2004. She also has a storefront named in her honor on Disneyland's Main Street U.S.A., which reads "Small World Costume Co. / Alice Davis / Seamstress to the Stars." Disney's film "Up" is dedicated in part to her — per The Hollywood Reporter, she provided resources for the film.
Davis always had a sense of humor about her career with the House of Mouse. "I went from sweet little children to dirty old men overnight," she joked. Davis is survived by a sister-in-law, nieces, nephews, and other extended family members. In lieu of flowers, her family has requested donations be made in her name to CalArts or the Save the Redwoods League.