Wes Bentley Teases Dangerous Tensions Between The Dutton Siblings On Yellowstone Season 5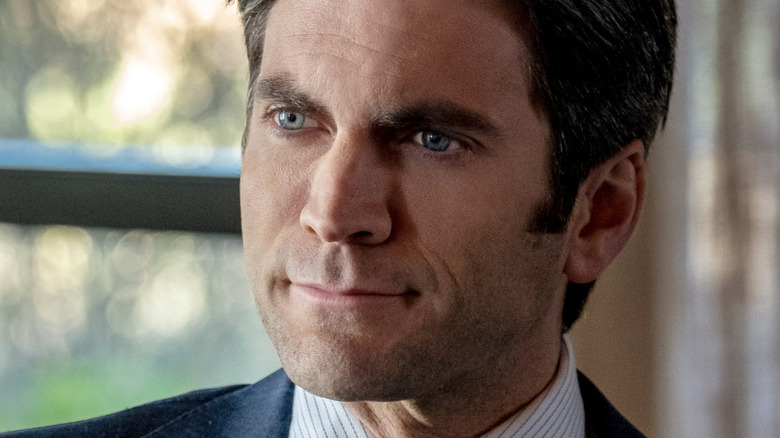 Paramount Network
The Paramount series "Yellowstone" has become a major hit for the network in its four seasons. Created by "Sicario" writer Taylor Sheridan, the show focuses on the Yellowstone ranch in Montana, run by the Dutton family. The show's sprawling cast includes Kevin Costner as the Dutton family patriarch, with Luke Grimes, Kelly Reilly, and Wes Bentley as his children. Cole Hauser, Kelsey Asbille, and Gil Birmingham round out the show's main cast.
Tensions within the Dutton family have been a cornerstone for the show since its inception, with the fourth season bringing things to a head between Jamie Dutton (Wes Bentley) and the rest of the family. As the Duttons survived attempts on their life in the fourth season premiere, Beth Dutton (Kelly Reilly) swore revenge against Jamie for seemingly having a hand in orchestrating it. The search for who led the attacks eventually led Jamie to his biological father. Though he bonded with him, Beth eventually pushed Jamie into killing his biological father, taking pictures of him disposing of the body to subsequently blackmail him.
In a new interview, Bentley teased dangerous tensions between the Dutton siblings on the fifth season of "Yellowstone." Here's what he had to say.
Bentley said that things would get rough between Jamie and Beth this season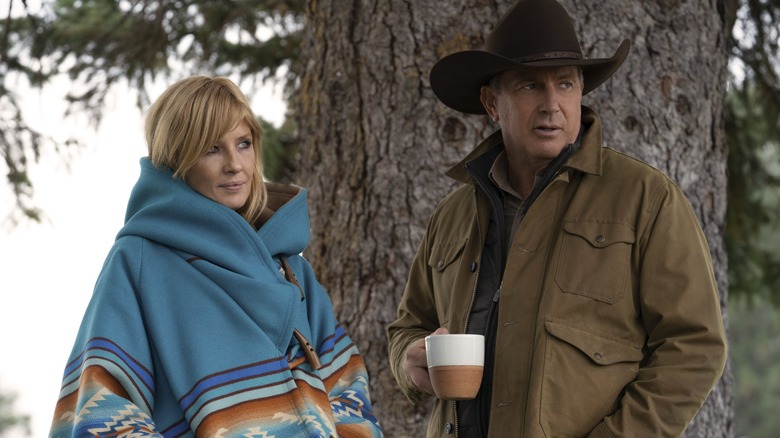 Paramount Network
In a cast interview with Variety, Wes Bentley said that viewers can expect tensions among the Dutton children to get worse. He highlighted the relationship between his character, Jamie Dutton, and Beth Dutton as one to especially keep an eye on.
"[Beth] had no love for Jamie — and maybe didn't for a long time even though he desperately wanted it," Wes Bentley acknowledged. He declared that Beth and Jamie are now poised to be engaged in a heated feud, stating that Beth forcing Jamie to kill his biological father is the straw that broke the camel's back. "Her forcing him to do that, he's no longer got love for her. So now we just have a straight-up hate fight."
Bentley also noted that Jamie's relationship with his father could also be headed for rocky shores. He noted that John Dutton (Kevin Costner) taking on the governor position is going to lead to issues for Jamie as well. Bentley stated that John's political skills might be lacking, and Jamie would take it upon himself to try to ensure that his father ran things the right way politically, "but also not shooting himself in the foot, which seems to be his favorite thing to do."