Kelly Reilly Loves The Challenge Of Portraying Beth's Complexities On Yellowstone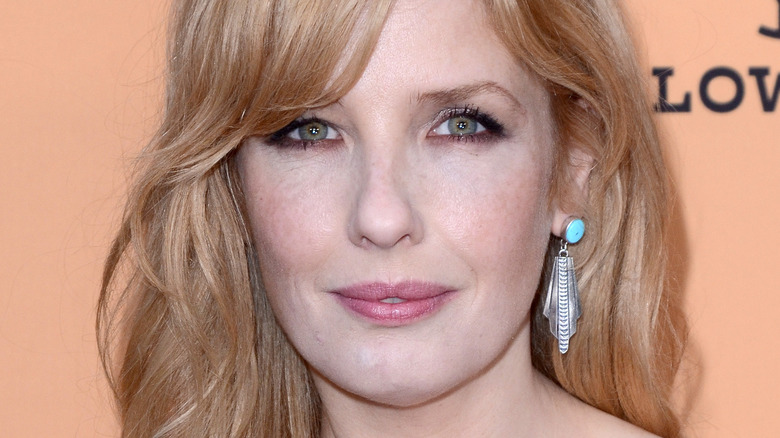 Kathy Hutchins/Shutterstock
"Yellowstone" from creators Taylor Sheridan and John Linson has proven beyond a shadow of a doubt that Western and Western-esque television shows haven't fallen out of fashion after all. The title has become a small-screen hit, and in next to no time at all, it has launched an entire franchise that fans simply can't get enough of. At the same time, for as successful and popular as its contemporaries are, "Yellowstone" is still at the top of the heap — a status it hasn't achieved by mere chance mixed with dumb luck.
For the past four seasons — and counting — "Yellowstone" has excelled as a neo-Western as well as a family drama. The program centers on the Duttons, who've owned the Yellowstone Ranch in Montana for generations and constantly have to contend with outside forces that seek to take their home. John Dutton (Kevin Costner) leads the pack, though his children take up just as much of the spotlight. Case in point: Beth Dutton (as portrayed by Kelly Reilly) who has seen her fair share of ups and downs throughout the show's run so far.
Beth is a deeply complex character who most would imagine is difficult for Kelly Reilly to play. After all, she goes through an extensive process to get her performances right. Although, according to Reilly herself, she welcomes the challenge of bringing Beth to life on the small screen.
Beth keeps Reilly on her toes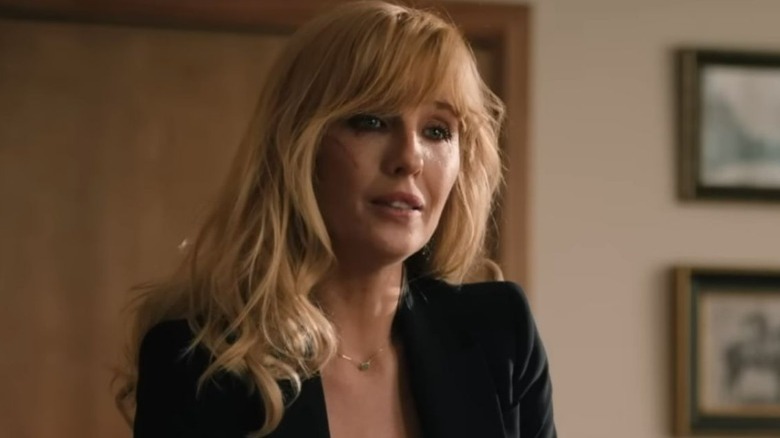 Paramount Network
In January 2022, Kelly Reilly spoke with Entertainment Tonight, chatting about her experience with "Yellowstone" up to that point. When asked what her favorite thing about playing Beth Dutton is, she explained that the complexity of the character is what keeps her so engaged with the role. "There's just so many different aspects of her, and so I don't get to rest on my laurels and just roll into work," she said, claiming beforehand that Beth is the single most challenging part she's ever played. Reilly adds that she goes all-out to prepare, and as someone who loves a good challenge, she wouldn't have it any other way.
Luckily for Reilly, Beth will continue to be an important part of "Yellowstone" heading into Season 5. The next batch of episodes debuts on November 13, 2022, and when it does, expect the character and the actress behind her to keep going full-throttle. "She's just a force of f****** nature. And I think that's where people have gone, 'What is that?' Because she doesn't play by the rules we expect women to play by," Reilly told Vulture in a June 2022 interview, promising that her on-screen alter-ego will continue to march to the beat of her own drum — regardless of whether or not Reilly thinks Beth has gone too far.
There's a lot to appreciate about "Yellowstone," and Kelly Reilly's approach to the complicated Beth Dutton is certainly among the positives. Let's hope she continues to play a pivotal role on the program for years to come, allowing Reilly to take her to new heights in the process.