Mark Hamill Reveals His Thoughts On Solo: A Star Wars Story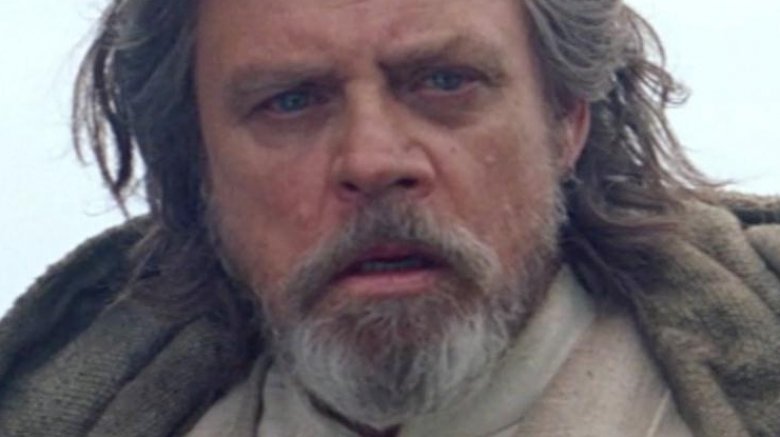 Getty Images
Is the newest Star Wars movie Luke Skywalker-approved?
Chatting with Entertainment Tonight during the AARP Movies for Grownups Awards, Star Wars icon Mark Hamill, whom everyone knows as Luke Skywalker, revealed what he really thinks of Solo: A Star Wars Story. 
When asked his thoughts on the upcoming standalone flick, as well as on the divisive responses to the teaser and subsequent trailer, Hamill said, "This is the only franchise where you go on Twitter and they say, 'If such and such happens, I am so out!' It surprises me, but, look, you can't please everybody. You just have to try and make the best story you can. I was sort of taken aback by it, but who knows? Not everybody likes broccoli. Some people like carrots or Brussels sprouts better, you know, that's just the way life is."
The actor then commented that he's genuinely surprised some fans haven't taken to the Solo trailer as enthusiastically as he has. "The trailer looks fantastic! I don't know what anybody's complaining about. The trailer makes you want to see the movie and I'm dying to see it, so it worked," said Hamill. 
Questioned on whether he had any counsel for new Han Solo star Alden Ehrenreich, Hamill discussed that the 28-year-old has to prove himself — but so have many other actors in his situation. "Anybody that plays a young anything, like when they did the ... prequel to Butch Cassidy and the Sundance Kid ... Tom Berenger and William Katt were great, but they said, 'Oh, well he's not like Robert Redford, and he's not like Paul Newman.' That's already hard," Hamill stated. 
If the franchise legend is on board, then so are we. 
Directed by Ron Howard, Solo: A Star Wars Story features Woody Harrelson as Tobias Beckett, Emilia Clarke as Qi'ra, Donald Glover as Lando Calrissian, Thandie Newton as Val, Phoebe Waller-Bridge as L3-37, Joonas Suotamo as Chewbacca, Paul Bettany as Dryden Vos, and Harley Durst as Moloch.
Here's the official synopsis for the standalone film: "Board the Millennium Falcon and journey to a galaxy far, far away in Solo: A Star Wars Story, an all-new adventure with the most beloved scoundrel in the galaxy. Through a series of daring escapades deep within a dark and dangerous criminal underworld, Han Solo meets his mighty future copilot Chewbacca and encounters the notorious gambler Lando Calrissian, in a journey that will set the course of one of the Star Wars saga's most unlikely heroes."
Solo: A Star Wars Story will arrive on May 25.