Olly Sholotan Loves Bel-Air's Dark Twist On Carlton Banks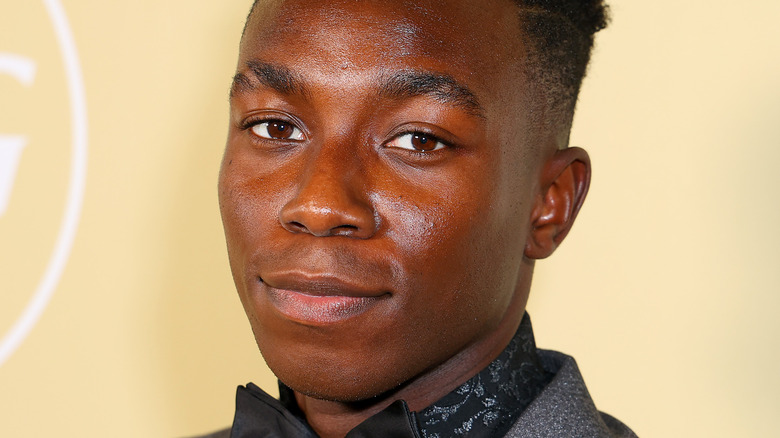 Leon Bennett/Getty Images
"The Fresh Prince of Bel-Air" is nothing short of a television classic, and it didn't earn such a status by mere chance. Between the stacked cast — spearheaded by a young Will Smith — the stories that ranged from comedic to heartfelt, and the unforgettable theme song, it had all the makings of a legendary sitcom right out of the gate. It ran from 1990 to 1996, meaning that it's been off the air for some time, but that's not to say that fans can't still feel the residual effects of its small-screen dominance.
Perhaps the most obvious example of the enduring cultural impact of "Fresh Prince" is the series "Bel-Air" from Morgan Cooper, Malcolm Spellman, TJ Brady, and Rasheed Newson. This reimagining of the beloved series debuted in February 2022, exploring all-new stories with revamped legacy characters. Among the most different from their "Fresh Prince" counterpart is Carlton Banks, as portrayed by Olly Sholotan on the new show. Gone is the goofy, oblivious Carlton of old (played by Alfonso Ribero), replaced by a more complex, nuanced rendition.
All in all, the "Bel-Air" take on Carlton has little in common with the "Fresh Prince" version, and in the eyes of Olly Sholotan, that's just fine. Here's why he's loved delving into this interpretation of the character so much.
Sholotan enjoys exploring a layered version of Carlton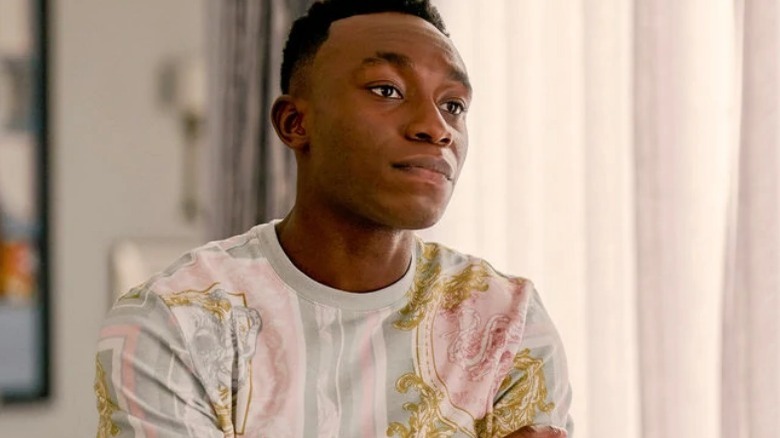 Peacock
Olly Sholotan sat down for an interview with CGMagazine in April 2022, and unsurprisingly, it didn't take long for the conversation to shift to "Bel-Air." Speaking specifically on his character, Carlton Banks, Sholotan revealed that the thing that draws him to this rendition of such an iconic character is the layers. "When I realized, 'Oh, I am being given the gift to showcase this kid who is growing and learning,' I fell in love with that idea," he said, noting how excited he would get whenever he'd get a new script. He adds, "An actor loves nothing more than to show life on screen, and life is messy, life is complicated."
Evidently, Sholotan has become not only acclimated to his "Bel-Air" role, but he seems to actively adore it. While this is great to hear as it is, it's even more amazing, bearing in mind his original feelings on the concept behind the show at large. "I kept seeing, 'Oh, fan-made, Bel-Air trailer, but it's gritty.' And I was, I don't want to see that; that's uninteresting to me," he told Uproxx of his initial feelings toward the idea of "Bel-Air." However, as time went on, he warmed up to it, and when he landed the Carlton role and got to work with Morgan Cooper, it was solidified for him that "Bel-Air" was something special.
"Bel-Air" Season 2 has yet to hit the airwaves as of this publication, but when it does, you can bet your bottom dollar that it'll be worth the wait — especially if you're eager to see more from Olly Sholotan's Carlton Banks.