Why Did Weird: The Al Yankovic Story Leave Out Some Fan-Favorite Songs?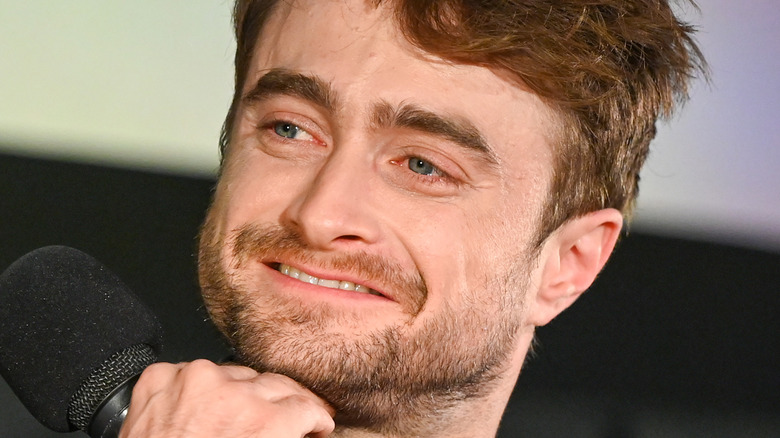 Slaven Vlasic/Getty Images
The music biopic has quickly become a Hollywood staple, and for good reason. Flicks like "Bohemian Rhapsody," "Elvis," and many, many more turned out to be big-screen favorites in their time, raking in plenty of cash and award nominations while having moviegoers and critics singing their praises. While these features do have a tendency to fall into a surprisingly predictable formula, every now and again, one will come along that breaks the mold. Or, in the case of director Eric Appel's 2022 production "Weird: The Al Yankovic Story," simply make fun of it.
In this unquestionably authentic recollection of "Weird Al" Yankovic's (played by Daniel Radcliffe) life story, the film charts his career from a humble accordion prodigy to a globally-recognized superstar. There's drama, heartbreak, and triumph along the way, amounting to an excellent music biopic parody movie about a musician who built his career on parodying the hottest artists in the world. As evidenced by its Rotten Tomatoes scores, general audiences and critics alike seem to adore all it has to offer, but at the same time, it's far from a perfect film.
A glaring issue some may have with "Weird: The Al Yankovic Story" is its exclusion of some of the titular artist's most adored songs. As it turns out, their omission was entirely intentional.
Some 'Weird Al' hits didn't fit the film's timetable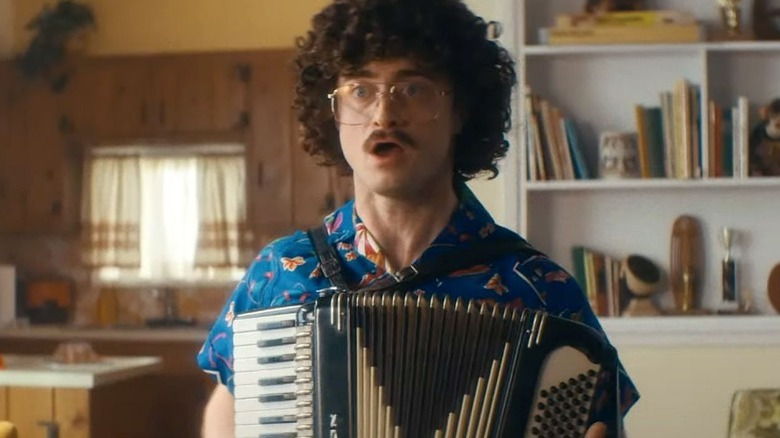 The Roku Channel
The iconic "Weird Al" Yankovic himself spoke with Variety to promote "Weird: The Al Yankovic Story," which makes its Roku Channel debut on November 4, 2022. During the interview, he touched on the process behind choosing which of his songs made it into the final cut. Truth be told, it was all pretty straightforward. "We were mostly focusing on the very early part of my career, which meant songs that I wrote between 1979 and 1985," Yankovic explained, noting that 1996's "Amish Paradise" was only included at the end because, by that point in the film, keeping things chronological didn't really matter.
While keeping with the facts of Yankovic's life wasn't of the utmost importance for "The Al Yankovic Story," finding the proper lead surely was. "Harry Potter" and "Swiss Army Man" star Daniel Radcliffe ultimately landed the job, and by the sound of it, he had quite an appreciation for Yankovic before the cameras even started rolling. In an interview with IndieWire, he said, "I'm up there. I'm much, much more than just an 'I know the hits' Al fan. I'm much further along than that." He adds that working with Yankovic was a pleasure and that throughout the shoot the musician seemed to have a great time helping out.
Even though it doesn't have some of the lead character's biggest hits on the soundtrack, "Weird: The Al Yankovic Story" is a suitable celebration of the famed parody artist all the same.