Things Go South On The Way To The Stars In The Titan Trailer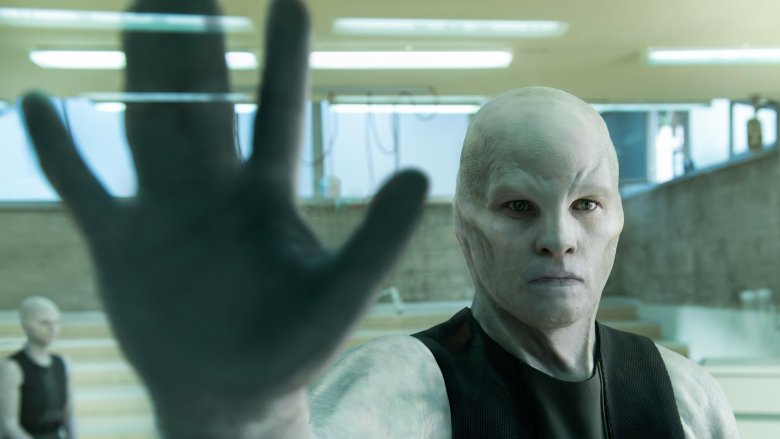 It's one small misstep for man in the trailer for the spacefaring sci-fi flick The Titan.
There's a lot going on in this jam-packed first look at the movie, which stars Sam Worthington as part of a program to develop super-enhanced humans for the purposes of exploring and colonizing Saturn's moon, Titan.
The hail Mary, scientific nightmare of a colonization bid is a last desperate move by a human race facing a collapsing ecosystem. Families of the the volunteers for the project are forced to come along to a secret location for the project's purposes, which ends up backfiring quite a bit once people start dying. From the looks of things in the trailer, something goes terrifically wrong with the enhancement process, and mayhem follows.
The movie is the directorial debut of Lennart Ruff, filming a script by Max Hurwitz. It stars Sam Worthington, Taylor Schilling, and Tom Wilkinson. Watch the trailer up above, and check out some of the ominous promo images for the movie down below.