Dakota Fanning's Age Sparked The Conversation For The Equalizer 3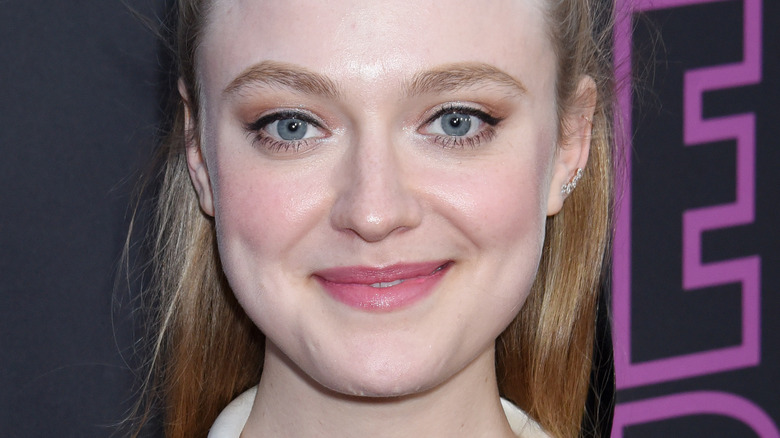 Ga Fullner/Shutterstock
"The Equalizer 3" will mark the fifth time Antoine Fuqua and veteran actor Denzel Washington have worked together. The duo's cinematic relationship kicked off with the Oscar-winning "Training Day" and remained dormant until they rebooted "The Equalizer" franchise in 2014. Since then, audiences have received a steady stream of on-screen mayhem thanks to "The Equalizer" sequel and "The Magnificent Seven" remake. Now, the director and actor are bringing an "Equalizer" threequel to life, which will see the vigilante Robert McCall (Washington) on his next journey, which takes him to Italy, per Italy 24.
Details are ultimately slim on the third entry, though one significant change to the franchise's roster has been confirmed: Dakota Fanning is having a reunion with Washington (via Deadline). The star is set to join the "Equalizer" franchise as an unknown character. Fanning and Washington previously worked together on Tony Scott's "Man on Fire," where Washington's character protected Fanning's Pita from nefarious baddies. Fanning's inclusion in the action franchise was met with enthusiasm by fans on social media, including Reddit. One user found Fanning's casting perfect, saying, "I always thought the 'Equalizer' movies were kinda, sorta sequels to 'Man on Fire'....I guess I wasn't the only one."
While the Fanning and Washington reunion may appear to be a way to stoke nostalgia amongst general audiences, it turns out that the star's inclusion in "The Equalizer 3" happened thanks to a casual phone call.
Who is Dakota Fanning playing in The Equalizer 3?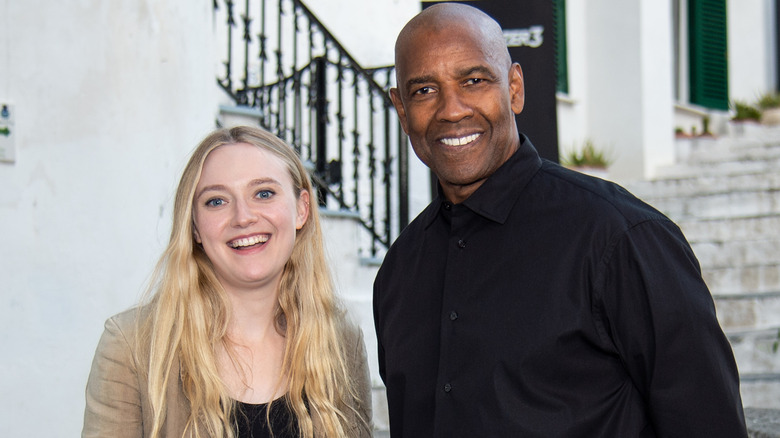 Ivan Romano/Getty Images
"The Equalizer" architect Antoine Fuqua recently appeared on The Beard and The Bald podcast, where he opened up about returning to the franchise. The conversation shifted to Dakota Fanning, with Fuqua revealing that a phone call between him and Denzel Washington was responsible for bringing the actress into the equation. "I think I was talking to Denzel; we were on the phone just talking about ['The Equalizer 3'] and 'Man on Fire' came up, talking about [late director Tony Scott] and we had talked about [his] birthday was coming, I believe, and Dakota came up and I was, 'How old is Dakota now?' the director recounted. It turns out that Fanning's age was perfect for a character written for the film, though details are slim on who exactly she's playing and how she ends up embroiled in McCall's latest adventure.
"And we were like, 'Oh yeah, she's about the right age,' and I said, 'That would be cool to bring her back.' So, that's how it sort of happened, and then I met with her, and I loved her as soon as I walked in the room and met her," Fuqua shared, failing to shed any details. Speculation and Washington's history as an actor would suggest that McCall is on track to save Fanning's character. Photos obtained by The Daily Mail from the Italian set of "The Equalizer 3" see Washington's vigilante walking with a cane. Has McCall retired by the Amalfi coast, only to return to his old ways to save Fanning? Only time will tell.