New Images And Character Details From Solo: A Star Wars Story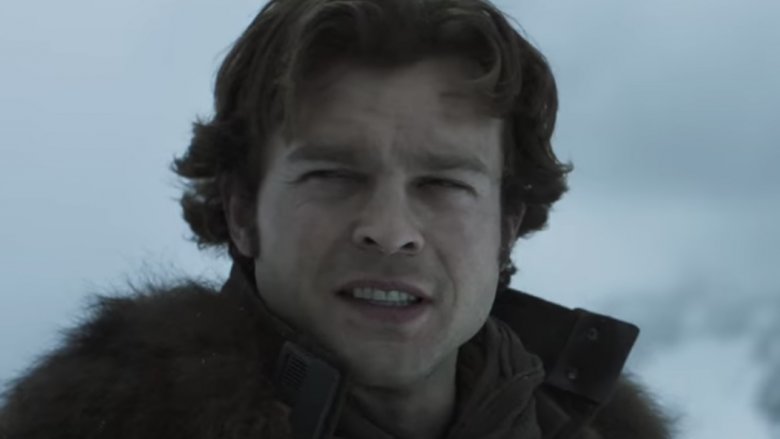 After years of secrecy, we finally got our first look at Solo: A Star Wars Story earlier this week, and now details are coming in faster than a TIE fighter.
Entertainment Weekly has a batch of photos from the upcoming anthology flick from Ron Howard along with information about some of the more mysterious characters. 
We get a few glimpses of Alden Ehrenreich as young Solo, Donald Glover as Lando Calrissian, Emilia Clarke as Qi'ra, and Woody Harrelson as Tobias Beckett. According to EW, Qi'ra has "known Han Solo longer than anyone," and there are definitely sparks between them. Meanwhile, Beckett is something of a criminal mentor to Solo and he's the organizer of the heist at the center of the story.
The cast also opened up about their characters a little. "I think the main thing that's different is that the Han we meet in this film is more of an idealist," Ehrenreich said. "He has certain dreams that he follows, and we watch how it affects him as those dreams meet new realities — realities that are harder and more challenging than he'd expected."
As for Qi'ra, she grew up on the wrong side of the intergalactic tracks along with Solo, and she could be just as dangerous. "She has a couple of guises, but essentially she is just fighting to stay alive," Clarke said. "If you've got a really glamorous lady in a really sordid environment, you kind of know the glamor is hiding a few rough roads."
We'll surely find out more as we get closer to the release date on May 25. Until then, check out the photos below.