Barry Keoghan Promises A Fresh Approach To The Joker If He Appears In The Batman 2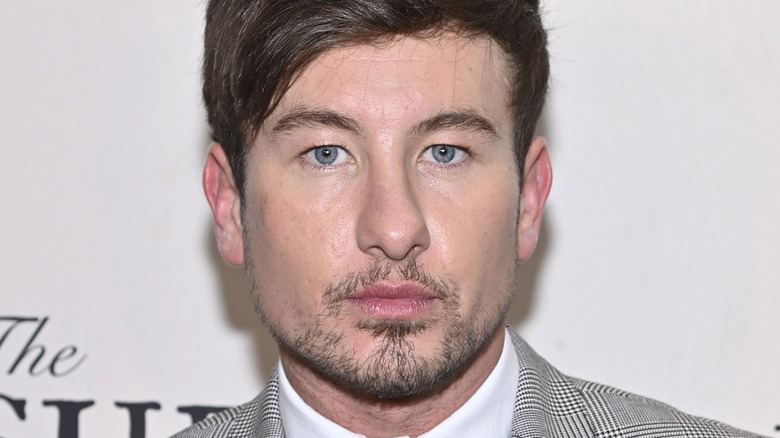 Roy Rochlin/Getty Images
By most estimations, 2022's "The Batman" from director Matt Reeves did a lot right. In addition to the incredible Michael Giacchino score and stellar visuals, it did a great job at selling moviegoers on yet another Batman-centric reboot. A new Gotham City, a new Batmobile, and, perhaps most important of all, a new Batman himself, as brought to life by Robert Pattinson. As he grimly pieces together the dark secrets of his family lineage and unravels a carefully constructed plan courtesy of the Riddler (Paul Dano), much of that Batman fatigue melts away. Overall, "The Batman" feels like a fresh start.
At the same time, for as much as Reeves' film prides itself on stepping away from the tenets of most Batman-led movies, it does embrace some. Easily the biggest is the minor inclusion of the Joker (Barry Keoghan): the Batman rogue of all Batman rogues who weasels his way into the majority of franchise retreads. He doesn't get much screen time in the feature, and we don't get more than a taste of what he's all about, but many fans were still quick to dismiss his presence all the same. Joker fatigue is setting in for some, and if "The Batman" proved anything, it's that Gotham is rife with other capable, movie-carrying bad guys.
Nevertheless, should the Joker pop up in "The Batman 2," it likely won't be a rehash of past ideas. According to Barry Keoghan, a brand new approach to the Clown Prince of Crime is in order.
Keoghan has his Joker performance outlined already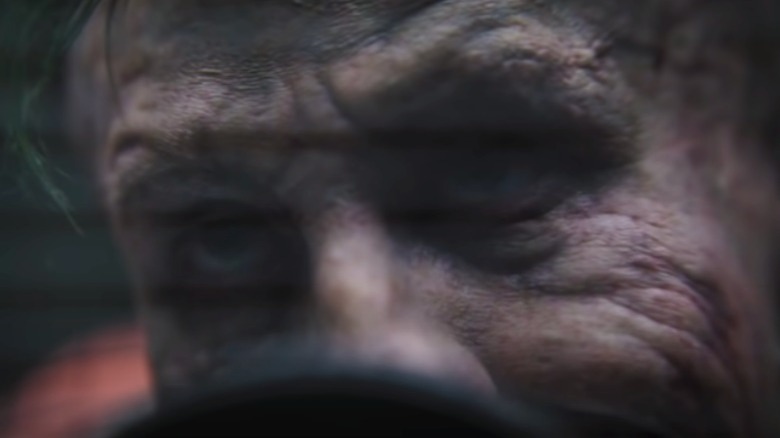 Warner Bros./DC Studios
In an interview with the New York Times, Barry Keoghan made some interesting comments regarding the future of his Joker portrayal. As he explained to the publication, his key to playing the iconic Batman villain is simply staying true to himself. "I'm a big believer that if I'm myself, whatever I do is going to be completely fresh and unique," Keoghan said, adding, "I already have a backstory that I've created in case it ['The Batman 2'] does happen — a totally fresh way of playing him." With that, it sounds like the "Eternals" actor intends to reinvent the Joker whenever he appears next in the "Batman" timeline.
While an actor of Keoghan's skill can take the Joker in an exciting new direction, he won't have an easy time doing so. Over the years, numerous actors have put their own unique spin on the antagonist in live-action at the movies. Cesar Romero kept things campy and goofy in "Batman" from 1966 before Jack Nicholson turned out a delightfully twisted performance in 1989's "Batman." After that, the role went to Heath Ledger in 2008 via "The Dark Knight," Jared Leto in 2016 for "Suicide Squad" and later 2021's "Justice League," and Joaquin Phoenix for 2019's "Joker" and its upcoming 2024 sequel, "Joker: Folie à Deux."
All in all, Barry Keoghan is in good company as a Joker actor, but will he truly be able to distinguish his take on the character from the numerous others that came before him? We'll have to wait and see whenever he's given the chance to take on the part next.