The Crow Reboot Has Reportedly Already Finished Production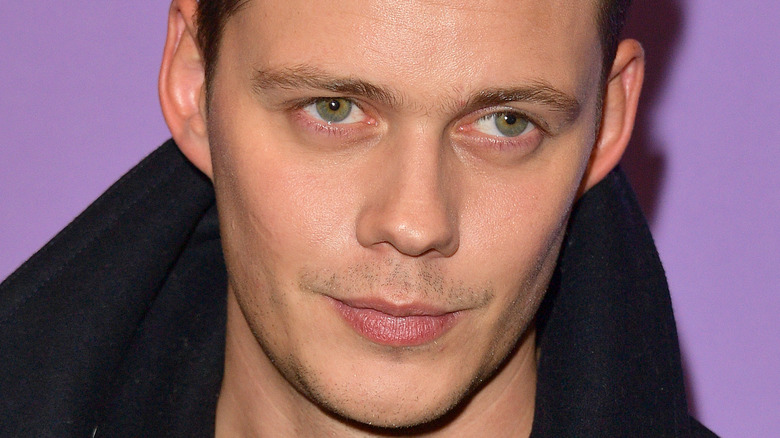 George Pimentel/Getty Images
Almost three decades have passed since the premiere of "The Crow," a 1994 adaptation of James O'Barr's graphic novel of the same name. But there's no denying that the film's gothic aesthetics, the late Brandon Lee's captivating performance, and an amazing soundtrack helped bolster "The Crow" as a massive influencer within pop culture. No one could deny its reach, which draped everywhere from fashion to even the world of pro wrestling. The '90s film also sparked a franchise that included several sequels, video games, and TV series. Unfortunately, none of the media that followed could quite manage to live up to the original film.
Now it looks like the latest planned route for the franchise is to start over. Earlier this year, it was reported that a reboot of "The Crow" was finally underway with Bill Skarsgård attached to star as Eric Draven. In addition, the film also features FKA Twigs and Danny Huston, with "Snow White and the Huntsman" director Rupert Sanders sitting behind the camera. Filming began in the Spring of 2022, but there's been no official word on progress. However, news on some of the film's financial backers may have revealed that "The Crow" reboot has already finished production.
Ashland Hill Media Finance is funding the reboot
The official word on production for "The Crow" reboot has remained relatively quiet after the reveal of Bill Skarsgård as its lead actor earlier this year. However, reports of the upcoming film's funding source have unintentionally dropped a massive reveal on the production status. 
Deadline reports that Ashland Media Finance is co-backing the project and that the reboot recently reached post-production status. The latest news of the reboot's production seems to line up with earlier reports a few months ago that the film already finished shooting overseas. According to a story from Prague Reporter, "The Crow" reboot wrapped up filming in the Czech capital in early September and had spent approximately ten weeks on location. In addition, some filming also took place in Munich, Germany.
Fortunately, the reboot of "The Crow" is finally slated to become a reality after a long 14-year flight in limbo. The planned reboot of "The Crow" included a revolving door of producers, screenwriters, and actors, especially leading stars. At numerous points of development, the reboot had seen the names of Bradley Cooper, Luke Evans, and Jason Momoa mentioned as taking on the role of the titular character. And when Skarsgård was officially announced as the lead, there was still a bit of skepticism about the project. Using April Fools Day to reveal news isn't the most reassuring move. But now, a release date and a trailer seem to be only a matter of time.