Jessica Chastain Cut From The Death And Life Of John F. Donovan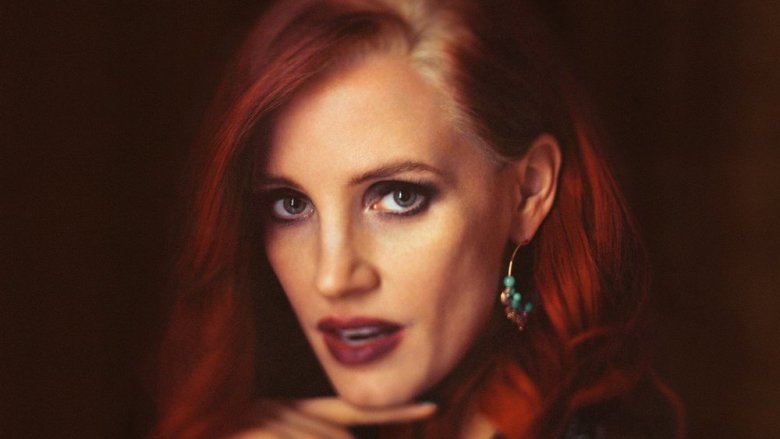 Lyla Films
The only sure thing in show business is disappointment. 
For far too many reasons all beyond their control, actors can see their hard work on a movie end up on the cutting room floor. Performers can land an audition, get a part, show up every day until production wraps, and still not be certain that they'll actually be in a given movie — you really can't be comfortable until they print the DVD. 
It also doesn't matter how big of a name you are, as Jessica Chastain can now attest. In an unfortunate turn of events, it's been announced that the actress' performance as a ruthless gossip journalist in the upcoming The Death and Life of John F. Donovan will end up being completely cut from the final movie. 
Worst of all, she learned the news on Instagram.
Directed by Canadian filmmaker Xavier Dolan in his English-language debut, The Death and Life of John F. Donovan analyzes the afterlife of an actor who died in disgrace after correspondence between him and an 11-year-old boy named Rupert was discovered and exposed by Chastain's character, Moira, and her gossip magazine. Grown to adulthood 10 years later, Rupert looks back on his life, the letters, and what they meant. 
Evidently, Dolan discovered in the editing process that the story works better without Moira's antagonist appearing on-screen. 
Dolan broke the news with a lengthy post on Instagram, sharing what he called was "Perhaps not the news you were waiting for, but something I had to tell you nonetheless."
"No sacrifice is impossible, no compromise is unthinkable, on the way to tell the story you love," the filmmaker wrote. After sharing his pride in the near-finished movie and his collaborators on it, he went on to announce that he had made the decision to cut Chastain's character from the film.
"It was an extremely difficult decision to make," Dolan wrote. "I feel, toward Jessica, a very sincere love, and a great admiration. The decision was editorial and narrative, in that it has nothing to do with a performance, and everything to do with a character."
"This 'villain' subplot, albeit funny and entertaining, didn't feel like it belonged to the rest of the story," he added.
Dolan went on to praise Chastain for sticking up for the project and sticking up for him personally, saying it was important for him that he share the news personally, out of a sense of appreciation and loyalty. 
Dolan's right about one thing for sure: The elements in a story have to serve a story, otherwise they're extraneous and should be cut. It's a uniquely difficult thing to do when the story element has a human face, though. 
Dolan still wants Chastain's performance to be seen, one way or another — this isn't a Kevin Spacey situation. Asked about the possibility of her performance showing up with the movie's bonus materials, he replied that he would "love to include certain scenes on the DVD."
The Death and Life of John F. Donovan stars Kit Harington as John Donovan and Ben Schnetzner as the adult Rupert, with Natalie Portman, Bella Thorne, Susan Sarandon, Jacob Tremblay, Thandie Newton, Sarah Gadon, Michael Gambon, Jared Keeso, and Kathy Bates also set to appear.
As of now, the movie doesn't have a release date. You can check out a now-misleading teaser poster for the film below.