Cate Blanchett Will Reprise The Role Of Hela In What If...? Season 2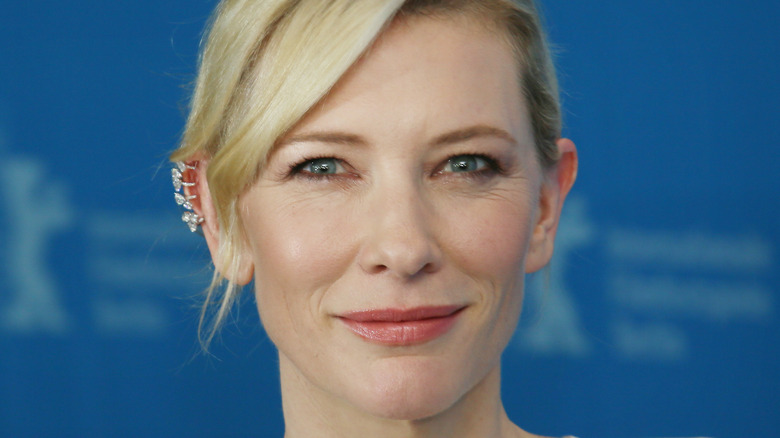 Denis Makarenko/Shutterstock
It looks like Marvel Studios is diving deep into the world of animation. Their first foray into the industry, "What If...?," nabbed the studio three Primetime Creative Arts Emmy nominations, so it's no surprise they want to continue exploring what the media could hold.
"What If...?" introduced The Watcher to the MCU, voiced by Jeffrey Wright. It allowed Marvel Studios to dive deep into multiversal stories of popular characters, exploring variants and further expanding the Multiverse Saga. It also opens the door for different versions of characters to make the jump from animation to live-action, like Hayley Atwell's Captain Carter.
Following the success of "What If...?" Season 1, Marvel Studios announced an entire lineup of upcoming animation projects at San Diego Comic-Con, including "X-Men '97," "Spider-Man: Freshman Year," "Marvel Zombies," and "What If...?" Season 2. Many of their animation shows take after "What If...?" and feature the return of numerous Marvel Cinematic Universe stars, reprising their live-action roles. Season 1 saw Benedict Cumberbatch, Hayley Atwell, Chadwick Boseman, Michael B. Jordan, Chris Hemsworth, and Tom Hiddleston return in animated form. Marvel Studios even managed to get legendary actors Kurt Russell and Samuel L. Jackson to lend their voices to their animated counterparts.
While Marvel Studios Animation hasn't revealed much about "What If...?" Season 2, we know they will continue to bring in Hollywood A-listers to reprise their MCU characters.
Hela returns in animated form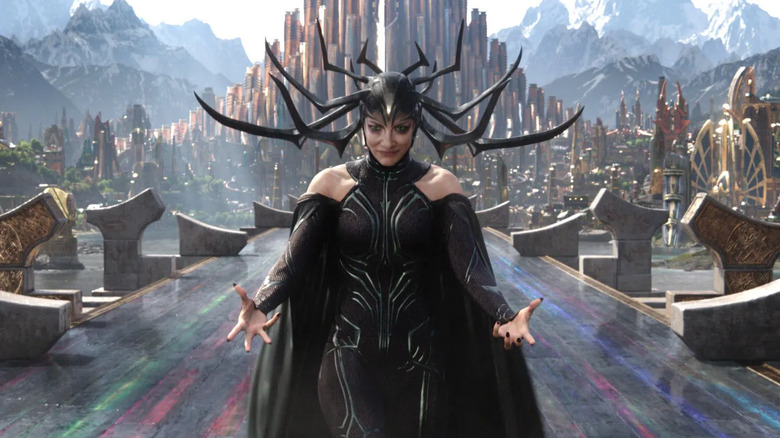 Marvel Studios/Disney+
While speaking at LightBox Expo over the weekend, "What If...?" director Bryan Andrews gave fans an insight on what they can expect in Season 2. 
During his panel, Andrews spoke about his favorite experiences working with legendary actors while recording "What If...?" Seasons 1 and 2. He casually mentions how astonished Cate Blanchett left him during her recording session, confirming that fans would see an all-new version of Hela in Season 2. Andrews didn't reveal any more information but promised it would be a version of Hela that fans have never seen before. 
Andrews also revealed the impact Chadwick Boseman left on "What If...?" stating that Boseman was the first to blow him away with his performance, which would later earn him a posthumous Emmy award. Boseman brought so much fun and professionalism to his portrayal of Star-Lord T'Challa that he asked "Black Panther" director Ryan Coogler for more comedic moments in the sequel before he tragically passed away. 
Sadly, we won't see more of "What If...?" T'Challa in Season 2, as Marvel Studios Animation will follow in Marvel Studios' footsteps and not recast the role. However, Blanchett joins a stacked lineup of Marvel characters confirmed for Season 2, including Yondu, Peter Parker, Shang-Chi, Valkyrie, Wenwu, Odin, and Red Guardian. 
"What If...?" Season 2 does not have a set premiere date, but it will release sometime in 2023. The first episode features the return of Captain Carter in a spin of "The Winter Soldier" storyline that will put her up against the Hydra Stomper, Steve Rogers.