James Gray Discusses The Creative Process Behind His Autobiographical Film Armageddon Time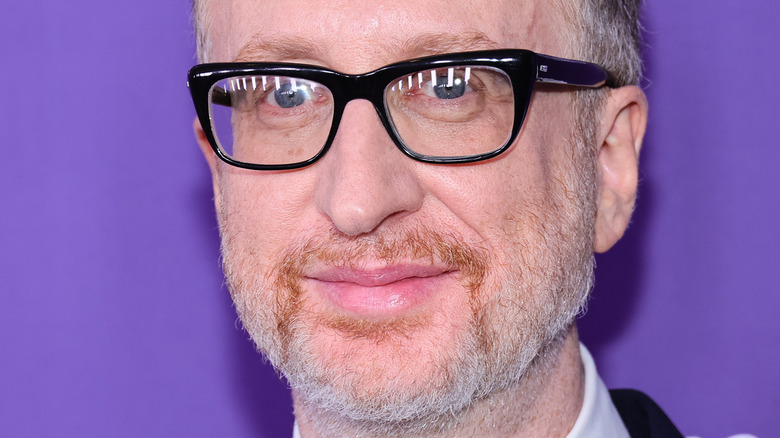 Theo Wargo/Getty Images
"Armageddon Time," which premiered in theaters on October 28, 2022, is a coming-of-age film set in 1980s Queens, New York. Written and directed by James Gray (in his follow-up to 2019's "Ad Astra"), the film follows Jewish-American boy Paul Graff (Michael Banks Repeta). After Paul and his African-American friend, Johnny (Jaylin Webb), are caught smoking weed, he is sent to his older brother Ted's (Ryan Sell) private school, which is run by Donald Trump's sister Maryanne (Jessica Chastain). At his new school, Paul faces prejudice and contends, for the first time, with the way that his Black friend is looked down upon by his other classmates. The film also stars Anne Hathaway and Jeremy Strong as Paul's parents, Esther and Irving, while Anthony Hopkins portrays Paul's grandfather Aaron Rabinowitz.
Gray based "Armageddon Time" on his upbringing and childhood, a fact that was revealed when the film was first announced in May of 2019 (via Variety). Since then, the writer-director has been open about the autobiographical aspect while promoting the film. And in a recent interview, Gray opened up even more about bringing his own life to screen, discussing in detail the creative process of making an autobiographical feature film. For one, his family played a significant role in the process — here's what Gray has to say.
Gray relied on his brother and father to piece memories together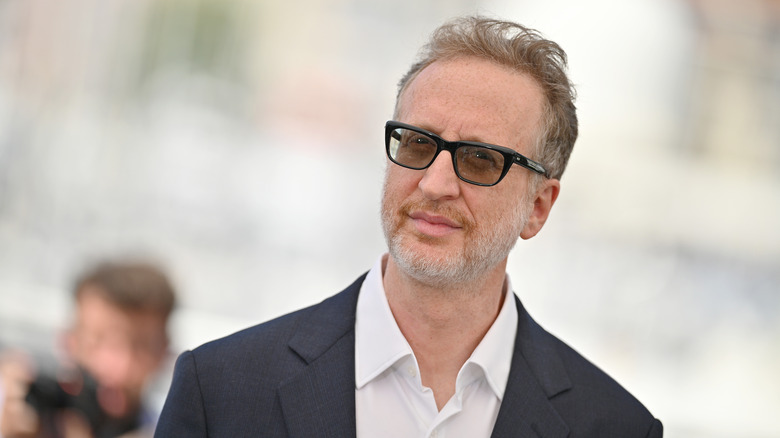 Lionel Hahn/Getty Images
In November 2022, James Gray appeared on The Ringer's The Big Picture podcast hosted by Sean Fennessey and Amanda Dobbins to discuss "Armageddon Time." During the conversation, Gray discussed mining himself and his family members for memories from this specific time of his childhood. One especially helpful family member was Gray's brother, who inspired the character of Ted in the film.
Gray said, "I called my brother a lot because he has an incredible memory, asking him [for] stories. But I was also really trying to look inside of myself." Additionally, Gray turned to his father's photography, which helped in creating the set design for the film. The writer-director said, "One of the things that helped enormously was my father's obsession with photography ... He did chronicle our lives in great depth in slides and Instamatic photography, and that was an unbelievable resource."
The writer-director also spoke about his brother's help in an interview on IndieWire's podcast Filmmaker Toolkit, during which he revealed that he tried not to use his imagination whatsoever during the creative process. Additionally, he didn't resort to research of the time period either. His own memory, plus his brother's, proved to be sufficient. Gray said, "My only research was my brother. I would call him up and say, 'Ed, what happened when we had this or that?' ... The rest is based on recollection, as best I could put it together. I am cursed or blessed with a very good memory, which is maybe slipping a little now, but I had a pretty clear recollection of what the hell that period was and what it was that I went through."
Gray put significant focus into the details
During his interview on The Big Picture, Gray also explained that he paid close attention to detail during the filmmaking process. For example, he relied on smell to curate a realistic depiction of his childhood home. Gray said, "Smell is one of the most important conjurers of memory. I had the props department making a lot of brisket and keeping it on the set of that house."
Further, he wanted all of the details to be as close to his real life as possible, noting that he wouldn't have been able to come up with the kind of details that define one's home had he relied on his imagination. The writer-director said, "You want to stay somewhat close to what it was, because you cannot invent better stuff than these bad lamps we had, or this fake wood wall paneling, or the green carpet." In fact, Gray confirmed that each of these details ended up in the "Armageddon Time."
All in all, Gray believes that the details hold major importance for films, especially drama films like "Armageddon Time." On The Big Picture, Gray concluded, "So much of what we do in the cinema is communicated through detail. And detail and nuance [are] the whole ballgame for a drama."
"Armageddon Time," which premiered on October 28, is currently playing in theaters.