Johnny Knoxville, Eric André, And Gabourey Sidibe Will Get Up To Hijinks On ABC Series The Prank Panel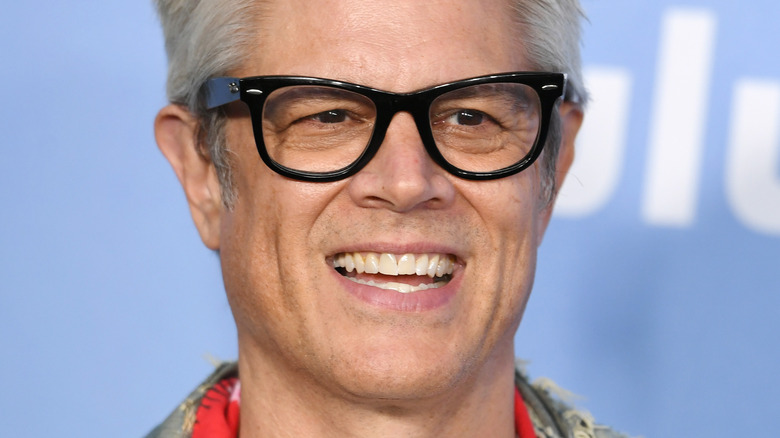 Jc Olivera/Getty Images
Prank shows may seem like a niche genre, but they're in the DNA of television as we know it. "Candid Camera" first premiered in 1948, providing a framework for on-screen practical jokes and reality television more broadly. When reality TV underwent a boom time in the early aughts, prank series were a notable feature, with "Punk'd," "Crank Yankers," and, of course, "Jackass" leading the pack.
The genre has attracted a diverse bunch. Johnny Knoxville, the jester king and "Jackass" honcho himself, has parlayed his knack for gags and imperviousness to bulls into a film career. Eric André brought a chaotic edge to his brand of pranks, both in Adult Swim's "The Eric Andre Show" and his 2021 movie "Bad Trip." And even with her dramatic acting credentials, Gabourey Sidibe was drawn to the siren song of pranking, as best exemplified by her besting Jimmy Kimmel on his wedding day. Now, these three intrepid pranksters are joining forces to bring a new series to television.
The Prank Panel is coming in 2023
Johnny Knoxville, Eric André, and Gabourey Sidibe are teaming up to star in "The Prank Panel" on ABC, Deadline reports. The threesome will act as a panel of "pranxperts" to help everyday people pull off the pranks of their dreams and will provide their own expertise — plus some occasional sabotaging. Celebrity guests will make appearances as well.
In a faux PSA-style teaser, Knoxville, André, and Sidibe solemnly explain their mission. "Every year, millions of pranks go unpulled because wannabe pranksters don't have the know-how — or the resources — to pull them off," says André. "The Prank Panel" aims to change that.
Executive producer Jimmy Kimmel took to Twitter to highlight the upcoming series, writing, "Just in case pretending to eat your kids' Halloween candy isn't enough..." — a nod to his long-running late-night bit. The other executive producers include Matt Silverstein, Dave Jeser, Scott Lonke, Jordana Hochman, Bernie Schaeffer, and Vin Rubino, as well as Knoxville and André. "The Prank Panel" will premiere on ABC in 2023.