Evangeline Lilly's Wasp Won't Be In Avengers 4 Very Much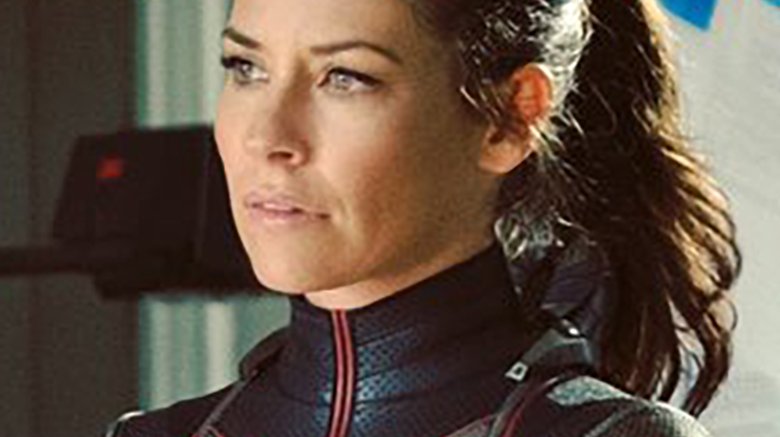 Those holding out hope for a Wasp-heavy Avengers 4, your bubble is about to get burst. 
In an extensive Q&A session on her Instagram page (via ComicBook.com), Evangeline Lilly, who made her Marvel Cinematic Universe debut as Hope Van Dyne/The Wasp in 2015's Ant-Man, revealed some good news: She'll make an appearance in the fourth Avengers movie. Unfortunately, the actress also had some bad news: She won't be on-screen for long. 
"I will appear in Avengers 4. Not very much, so don't get your hopes up. Not going to be [in it] a ton. But I'm in there!" Lilly said. Though her involvement isn't massive, Lily stated that she's thrilled to be a part of Avengers 4 in any capacity: "I'm proud to be in there, and I'm stoked to be in there."
Lily then opened up about the upbeat dynamic and unique environment of the Avengers 4 set, something that undoubtedly contributed to her pre-release praise of the project. "I had so much fun on the Avengers 4 film set because they made it like a party," the actress explained. "It was right around Christmas time and it was just like they had this tent set up with Christmas carols, with Christmas lights, and music, so every time we would be on set or walk off the set, we'd walk into this really festive environment ... I was surrounded by all these rock stars who are super cool people in real life and we all got to know each other. Robert Downey Jr. [who plays Tony Stark/Iron Man] would have us to his tent for lunch and we'd all sit down and have lunch together."
Lilly joins a handful of other powerful ladies already confirmed for the fourth Avengers flick, including Gwyneth Paltrow's Pepper Potts; Letitia Wright's Shuri, the sister of Chadwick Boseman's T'Challa/Black Panther; and Tessa Thompson's Valkyrie. 
Before Avengers 4 arrives in May of 2019, we can catch Lilly on the silver screen this year in Ant-Man and the Wasp, which will hit theaters on July 6.