CBS Orders L.A. Confidential, Ava DuVernay Drama Pilots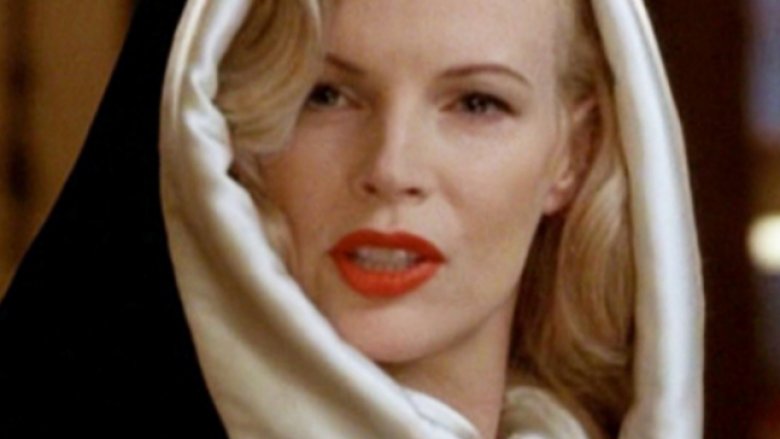 Warner Bros.
CBS completed another round of pilot pickups, adding an L.A. Confidential reboot, Red Line from A Wrinkle in Time director Ava DuVernay, am inspired-by-a-true story project titled Main Justice, and a legal drama called The Code (via Variety). 
A fresh and "tonally modern" take on the James Ellroy novel, which inspired the Kim Basinger-led 1997 neo-noir crime film, of the same name, the L.A. Confidential reboot sees the lives of three homicide detectives, a rising actress, and a talented female reporter come together as a string of murders unravels in their California suburb. While the detectives track down a serial killer slashing their way through 1950s Los Angeles, the secrets of the gritty and glamorous city rise to the surface. Jordan Harper writes and executive produces with Arnon Milchan. New Regency, Lionsgate Television, and CBS Television Studios join forces to produce the new L.A. Confidential.
DuVernay teams up with DC Extended Universe luminaries Greg Berlanti and Sarah Schechter for Red Line, written and executive produced by Caitlin Parrish and Erica Weiss. Here's the short summary for the potential CBS Television Studios-produced series: "After a white cop in Chicago mistakenly shoots and kills a black doctor, the show follows three different families that all have connections with the case as the story is told from each perspective." 
Written and executive produced by Sascha Penn, and inspired by the life of 82nd Attorney General of the United States Eric Holder, Main Justice dives deep into the intricate and oftentimes chaotic world of the Department of Justice, particularly the building's fifth floor, where the largest legal and investigative cases in the U.S. are housed. Holder himself is attached to executive produce the project, with Jerry Bruckheimer, Jonathan Littman, and KristieAnne Reed on board as well. 
Finally, CBS Television Studios' legal drama The Code "tells the story of the military's brightest minds as they take on our country's toughest challenges, inside the courtroom and out, where each attorney is trained as a prosecutor, a defense lawyer, an investigator — and a Marine." Craig Sweeny and Craig Turk co-wrote the project alongside executive producers Carl Beverly and Sarah Timberman. Sweeny is signed on as showrunner. 
With these four new orders, CBS has a total of 16 pilots set up for the 2018-2019 broadcast season.