That's What's Up: When the Punisher and Lois Lane were black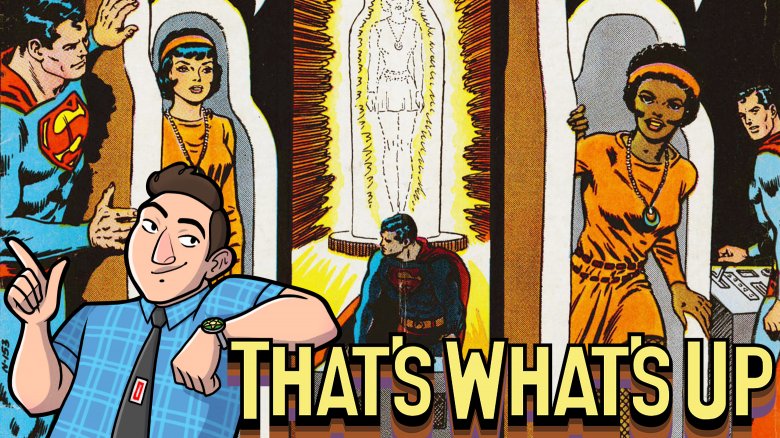 Each week, comic book writer Chris Sims answers the burning questions you have about the world of comics and pop culture: what's up with that? If you'd like to ask Chris a question, please send it to @theisb on Twitter with the hashtag #WhatsUpChris, or email it to staff@looper.com with the subject line "That's What's Up."
Q: Since representation is such an important and delicate subject today, what can you tell me about those comics where the Punisher and Lois Lane were black? — @Ettore_Costa
Oh boy. You're definitely right about one thing, friend: this is indeed a delicate and important subject, and I want to go ahead and say right up front that as someone who looks an awful lot like that cartoon guy up there in the header image, I'm probably not the best guy to discuss it. If you're really curious about the nature and impact of these stories, particularly the Lois Lane one, you really ought to seek out work by critics of color, and especially women of color. I'd suggest starting here for that. The Punisher story probably requires a little less thoughtfulness, but, well, we'll get to that one.
That said, I am familiar with both of those stories, and I'll admit to being fascinated by them as bizarre little artifacts of their time. They're the kind of stories that would never — and should never — happen today, because when you get right down to it, they're about popular comic book characters engaging in what's essentially a weird, super-science version of blackface. But at least one of them kinda, sorta, almost had its heart in the right place to do it.