The Handmaid's Tale Author Didn't Make Much Money From The TV Series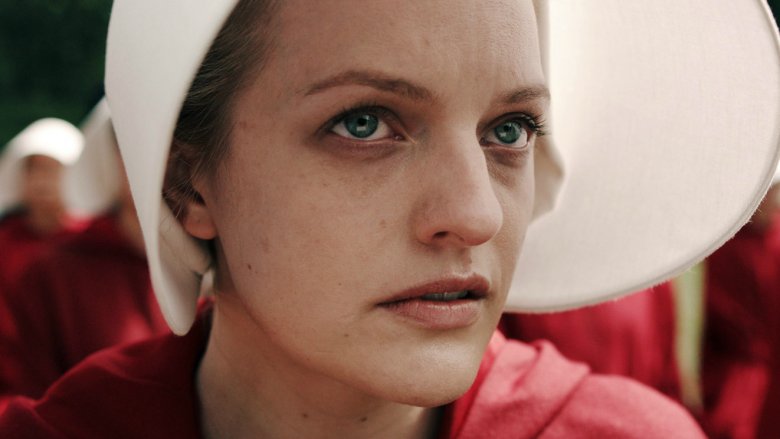 Hulu
If you think the success of Hulu's The Handmaid's Tale is making author Margaret Atwood a very rich woman, think again.
Although the Emmy-winning series has been a powerful force in pop culture and brought renewed attention to the novel Atwood published in 1985, the author told Wealth Simple (via Entertainment Weekly) that she didn't receive anything for the TV rights because she had already sold them decades ago. Atwood does, however, get paid a small amount as an executive consultant on the show.
"The Handmaid's Tale television series was not my deal," Atwood said. "I sold the rights to MGM in 1990 to make a movie, so when the TV rights were sold to Hulu, the money went to MGM. We did not have a negotiating position. I did get brought on as an executive consultant, but that wasn't a lot of money. People think it's been all Hollywood glamour since the TV show happened, but that's not happening to me. But book sales have been brisk, so there's that."
The Handmaid's Tale is set in a dystopian future when the few remaining fertile women in North America are kept as handmaids to breed for the wealthy elite. As the #metoo movement is in full effect, the novel and TV show are both incredibly relevant in today's climate. For Atwood, she's happy to be a part of the conversation, but she also wishes that the future she envisioned seemed more far-fetched than it actually does.
"I'm glad people are talking about The Handmaid's Tale again," she said. "Every election, there's a surge in book sales. But I would like to live in a society where people are not saying, 'Oh my god, this is where this is going to happen.' I would prefer this not to be happening. It's like that sign that someone was holding up during the Women's March. 'I can't believe I'm still holding up this f***ing sign.'"
Production of the second season of The Handmaid's Tale is currently underway, and it premieres with two episodes on April 25.