Peacock Dives Headfirst Into Crystal Lake, A Friday The 13th Prequel From Bryan Fuller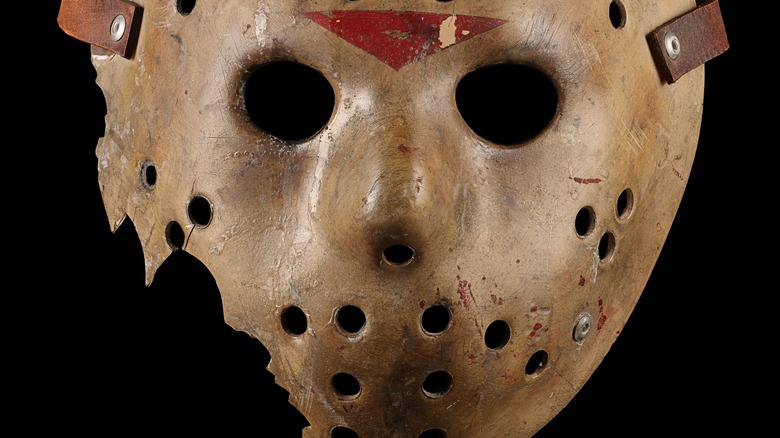 Propstore/Shutterstock
It has been a long, strange journey for the "Friday the 13th" franchise. The series was embroiled in a lawsuit with the screenwriter of the original film, Victor Miller, which saw Miller regain the rights to the original film, at least in the United States (per Screen Rant). Despite that, there were still some lingering disputes over the use of the adult Jason Voorhees, who didn't appear until subsequent films (via CNN), but it was seemingly only a matter of time before the franchise made its version of a comeback.
Now, Peacock is giving "Friday the 13th" the prequel treatment with Bryan Fuller attached to the project. For the uninitiated, Fuller has a long history of crafting well-received television shows that do not exactly last all that long. Perhaps one of the most popular examples of this is the "Hannibal" series, which lasted on NBC for three seasons before being unceremoniously canceled. The show was consistently the recipient of critical acclaim, garnering an overall critic score of 92% on Rotten Tomatoes and an audience score of 94%. And now it looks as if Fuller is stepping back into the horror genre for "Crystal Lake."
Bryan Fuller will serve as the showrunner for Crystal Lake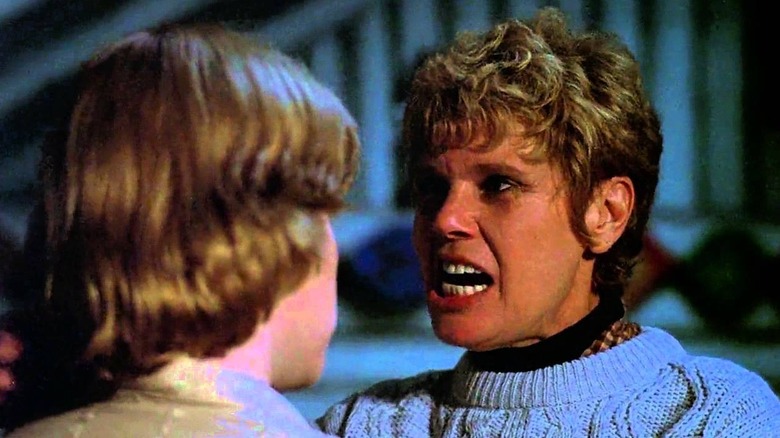 Paramount
Editor's note: This article has been updated to reflect more recent clarifications regarding the rights to the "Friday the 13th" franchise.
Per Variety, the NBC streaming service Peacock is developing a "Friday the 13th" prequel series titled "Crystal Lake," with Bryan Fuller serving as the showrunner and writer for the series and A24 acting as the studio behind the series.
"I discovered 'Friday the 13th' in the pages of Famous Monsters magazine when I was 10 years old and I have been thinking about this story ever since," Fuller said (via Variety). "When it comes to horror, A24 raises the bar and pushes the envelope and I'm thrilled to be exploring the campgrounds of Crystal Lake under their banner."
During an interview with Fangoria, Fuller also explained what from the "Friday the 13th" franchise his Peacock series would have access to. "As a streaming series, we have the rights to do everything underneath the Friday the 13th umbrella," Fuller declared, which will no doubt be happy news to longtime fans. He noted that the movie rights, on the other hand, are a more complicated matter.
Considering the events of the first film, it wouldn't be surprising if Jason Voorhees's mother, Pamela Voorhees, plays a role somewhere in the show. Regardless of what the plot is, this is an exciting development for "Friday the 13th," as there hasn't been a film in the series since the 2009 reboot. And with Fuller at the head of the project, there's definitely a good reason to be optimistic.