Aubrey Plaza Admits She Skipped The Audition Process For The White Lotus Season 2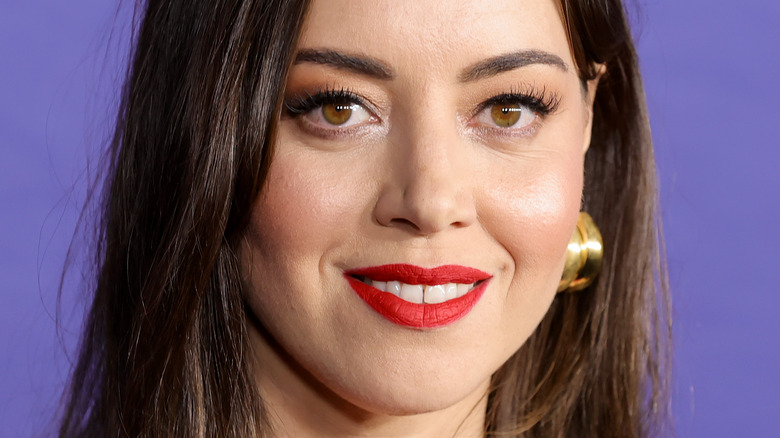 Amy Sussman/Getty Images
Mike White's sleeper-hit anthology series has finally returned. Season 2 of "The White Lotus" premiered on HBO this Sunday, bringing viewers on what already has the makings of another cringe-inducing vacation from hell. Though Jennifer Coolidge has returned as fan-favorite guest Tanya (a role for which she won an Emmy award), along with her now-husband Greg (Jon Gries), the rest of the cast is entirely new. This includes Haley Lu Richardson as Portia, Tanya's assistant, Sabrina Impacciatore as hotel manager Valentina, and F. Murray Abraham, Michael Imperioli, and Adam DiMarco playing a dysfunctional three-generation Italian-American family chasing their roots in Sicily.
A significant amount of the premiere focused on the uncomfortable two-couple foursome of Cameron and Daphne (an affable yet arrogant couple played by Theo James and Meghann Fahy), Cameron's friend, Ethan (Will Sharpe), and his dour wife, Harper. Harper is played by "Parks and Recreation" standout Aubrey Plaza, whose career skyrocketed after appearing on the hit NBC sitcom. In fact, Plaza is such a well-known talent that her "White Lotus" audition experience was quite different from her co-stars.
Plaza and White were already friends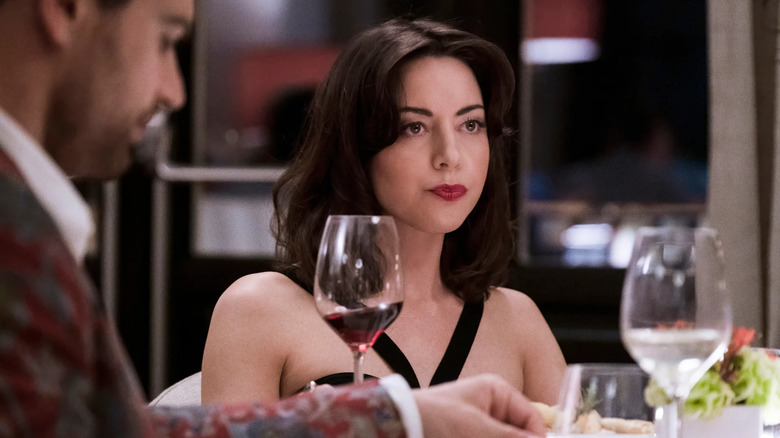 HBO
As Aubrey Plaza told BuzzFeed in a joint interview with her co-star, "Landscapers" director-writer Will Sharpe, she didn't audition for her role in Season 2 of "The White Lotus." "I actually didn't have to..." she said, "Mike [White] and I were friends before this. So he kind of knew enough about me that he just kind of scooted me right in there." While promoting her well-received thriller, "Emily the Criminal," the 38-year-old actor described herself to Variety as a fan of White, and said that the COVID-19 pandemic had ruined a previous project they had been collaborating on. "...I was fortunate to not have to do that [audition]," she continued to BuzzFeed, "But I would have done it, if they asked me."
Sharpe's audition experience wasn't quite as simple. "I got asked to tape for it," he said, referring to the practice of actors submitting recorded auditions for roles. "In the first round, I just kind of did it as well as I could, but didn't really think anything of it...I was surprised to get to do it again, more thoroughly. Finally, I read through it with Mike and the producers. And then even when they offered it to me, I still sort of felt like they made some sort of mistake."
Season 2 of "The White Lotus" is currently airing on Sundays on HBO Max.