Suki Waterhouse Cast In Detective Pikachu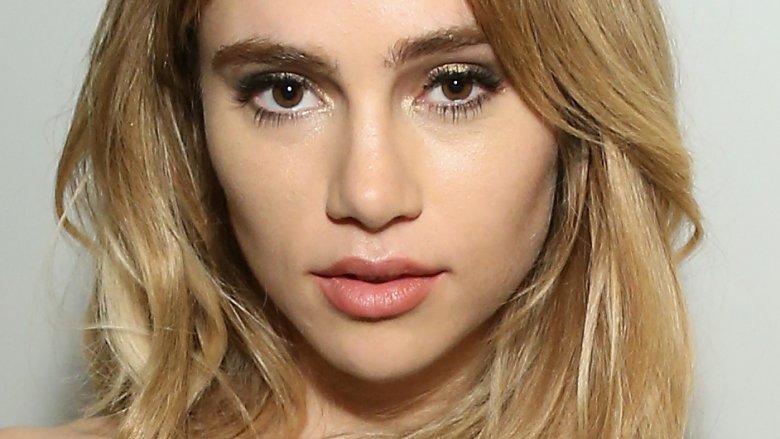 Getty Images
This starlet is going from a Sundance smash-hit to something perhaps a little sillier. 
The Hollywood Reporter confirms that Assassination Nation actress Suki Waterhouse has joined the cast of Legendary Entertainment's upcoming Pokemon film Detective Pikachu. Details on Waterhouse's character are being kept under lock and key for right now, though it shouldn't be too long before we learn more, as the film is currently in production. 
Directed by Goosebumps filmmaker Rob Letterman, Detective Pikachu stars Ryan Reynolds in a motion-capture role as the eponymous lightning bolt-tailed rodent investigator, who pairs up with Jurassic World: Fallen Kingdom actor Justice Smith as a teenage boy whose father has been kidnapped. Together, the duo enlist the help of spunky journalist Lucy, played by Big Little Lies breakout Kathryn Newton, to track down the missing man. Ken Watanabe, Bill Nighy, and Chris Geere also have parts in the live-action video game adaptation. 
Gravity Falls creator Alex Hirsch and Guardians of the Galaxy scribe Nicole Perlman wrote the script for Detective Pikachu, which is intended to be the first in Legendaryt's potential new film series that explores the iconic Pokemon franchise from a different angle. 
Beyond her role as Sarah in the Sam Levinson-directed social media thriller Assassination Nation, Waterhouse has appeared as Marlene in The Divergent Series: Insurgent, as Catherine "Kitty" Bennet in Pride and Prejudice and Zombies, as Arlen in The Bad Batch, and as Cecily of York in the Starz miniseries The White Princess. 2018 will see Waterhouse star in Bittersweet Symphony, A Rainy Day in New York, Billionaire Boys Club, Future World, and Jonathan.
Detective Pikachu is slated for a May 10, 2019 release.